Buying Back My Childhood – Nancy Plays Nurse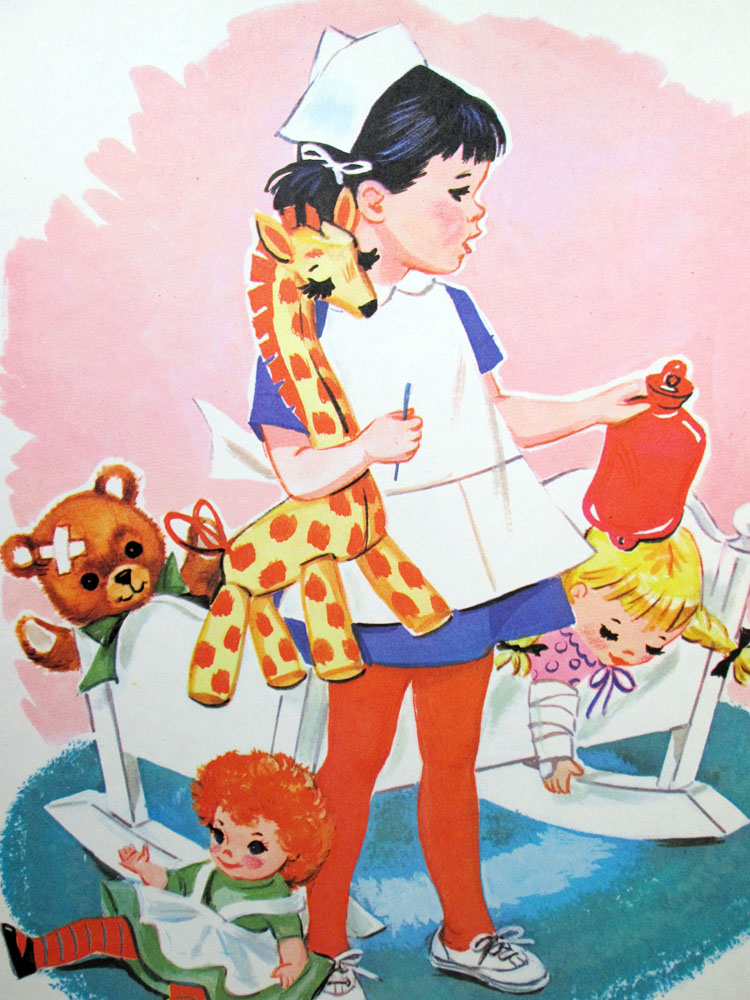 Nancy had the BEST toys!
Apparently I have hit the age where I want to buy back bits of my childhood, in the form of books I had when I was a kid. It's not so bad that I am actively seeking them out – but if I run across one at a sale for a buck or two, you better believe it is coming home with me! I am pretty sure my parents still have some of my books stored away at their house, but I have no idea which ones… So I might as well grab the ones I find, right? I mean having two doesn't hurt, does it? Of course not. ;)
The first one I want to share is the one I found at an estate sale this weekend – it is a Rand McNally Giant Book called Nancy Plays Nurse, dated 1965. It is oversized – I'm not sure if the one I had was this big one, or a smaller one – I poked around and there is another smaller Tip Top Elf Book version out there. I may have actually had this at one of my grandparents house, rather than at my parents – it's hard to remember for sure, I had a LOT of books. I was one of THOSE kids. Well – I'm one of THOSE adults too, but we won't get into that here… Let's take a look at Nancy Plays Nurse!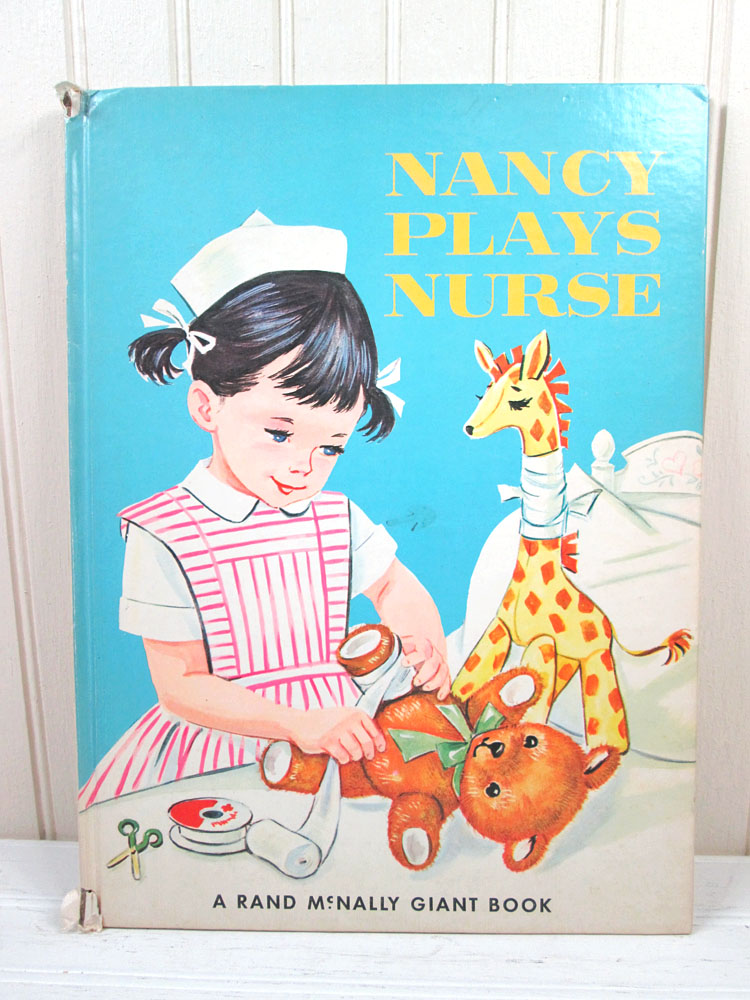 How cute is that giraffe with the bandage on his neck?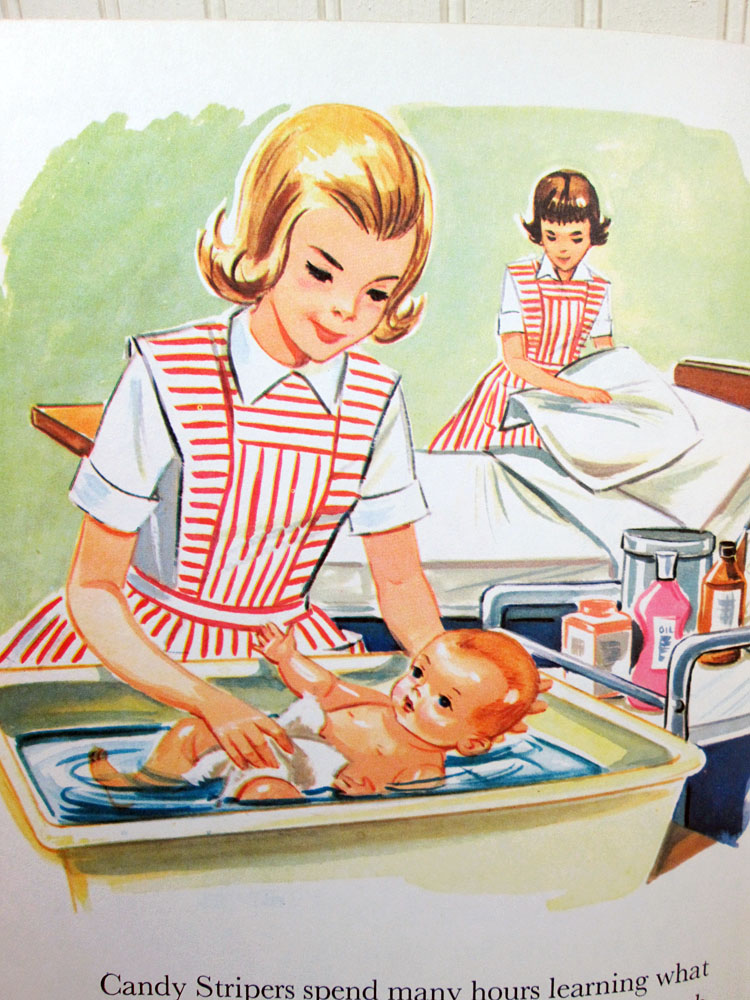 Nancy's sister was a candy striper. I was totally in love with that uniform!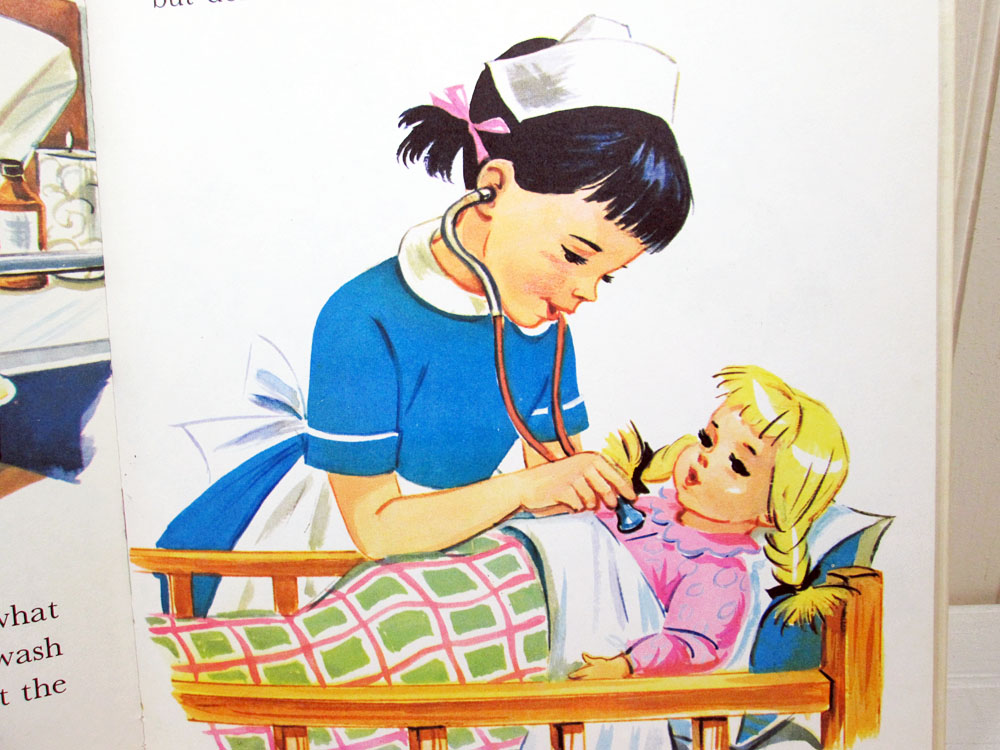 Nancy ran her own little doll hospital, taking after her sister.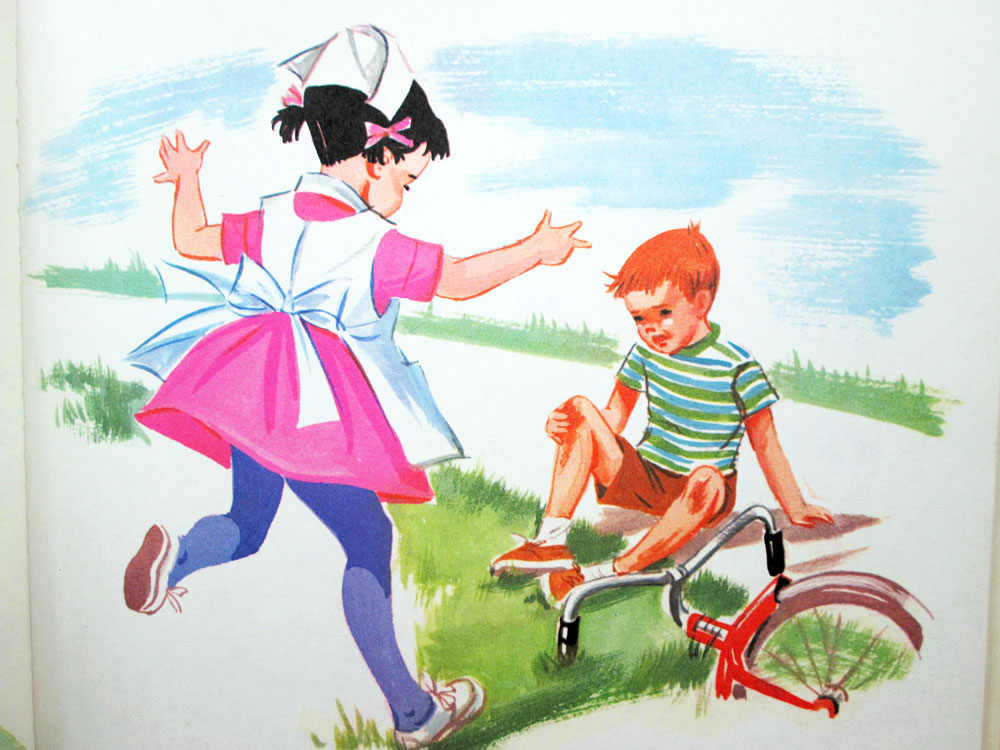 Nancy to the rescue!
(This illustration bothered me – it was a little too much blood on his knees for my taste.)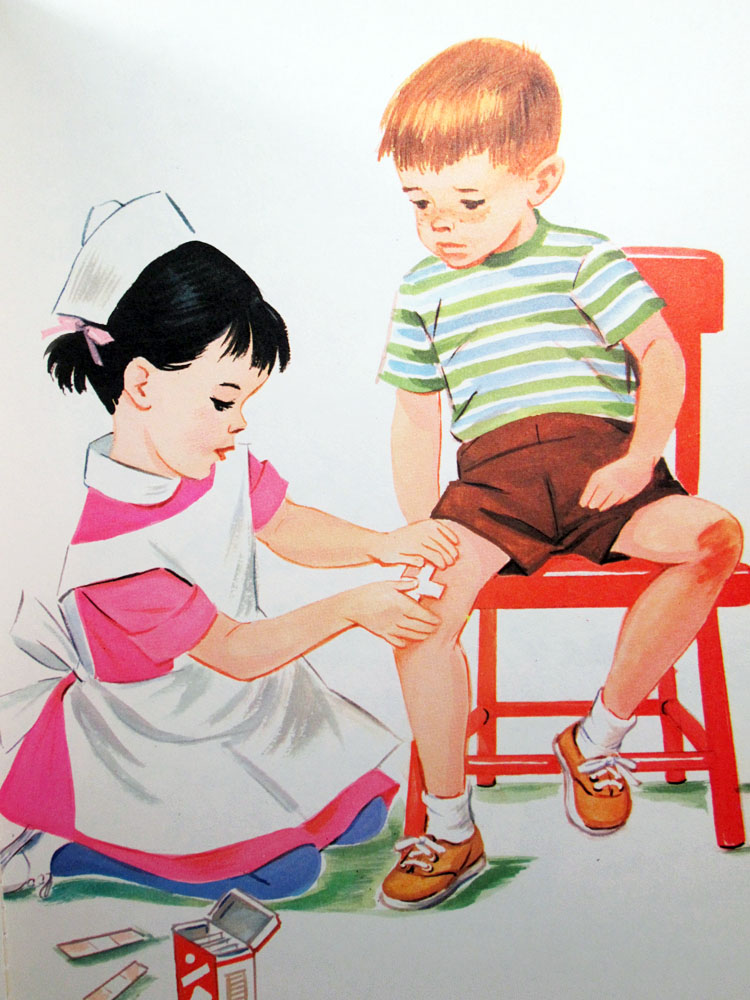 More of the bloody knees… *shudder*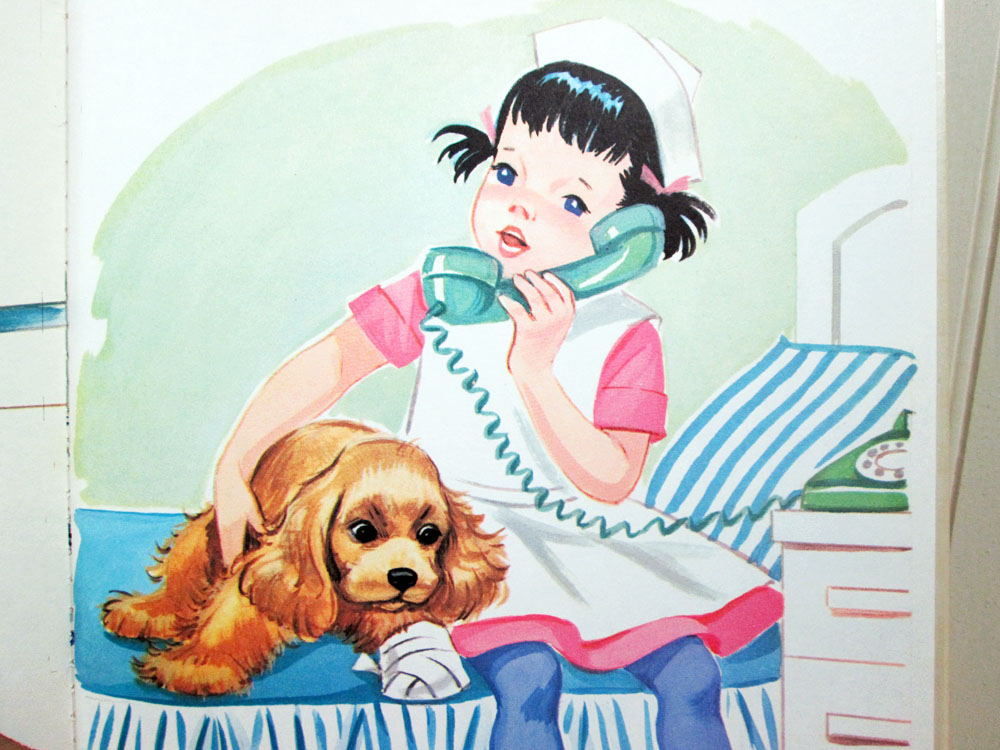 Next patient – a puppy with splinters in his paw! SO cute.
(bonus points for that awesome rotary phone, Nancy!)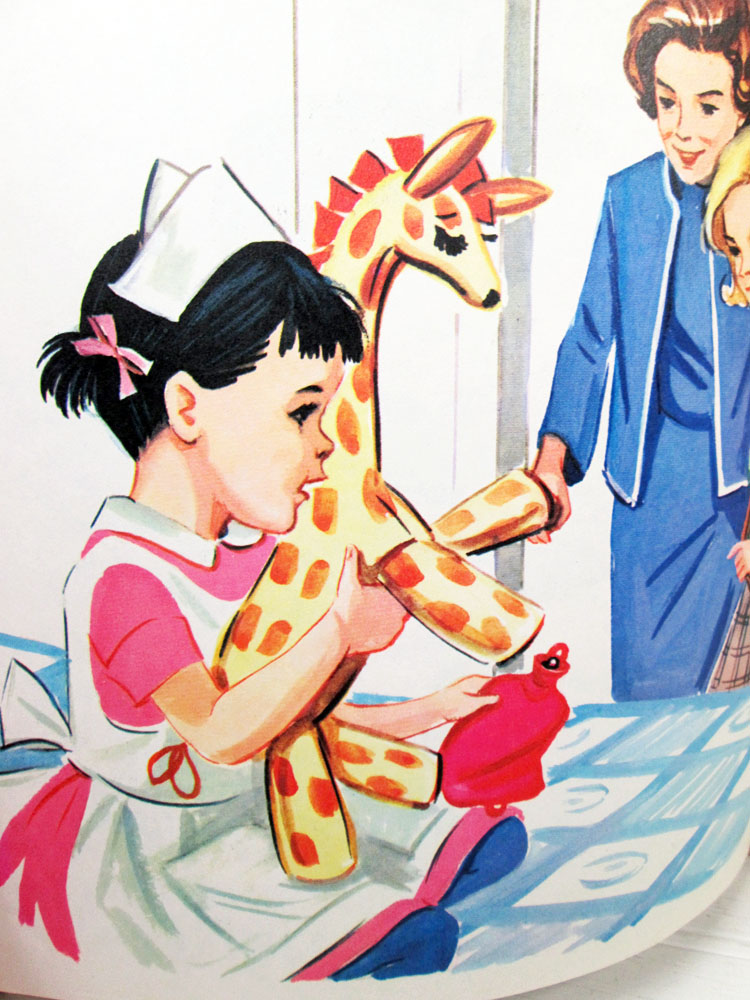 Nancy taking care of her sick giraffe.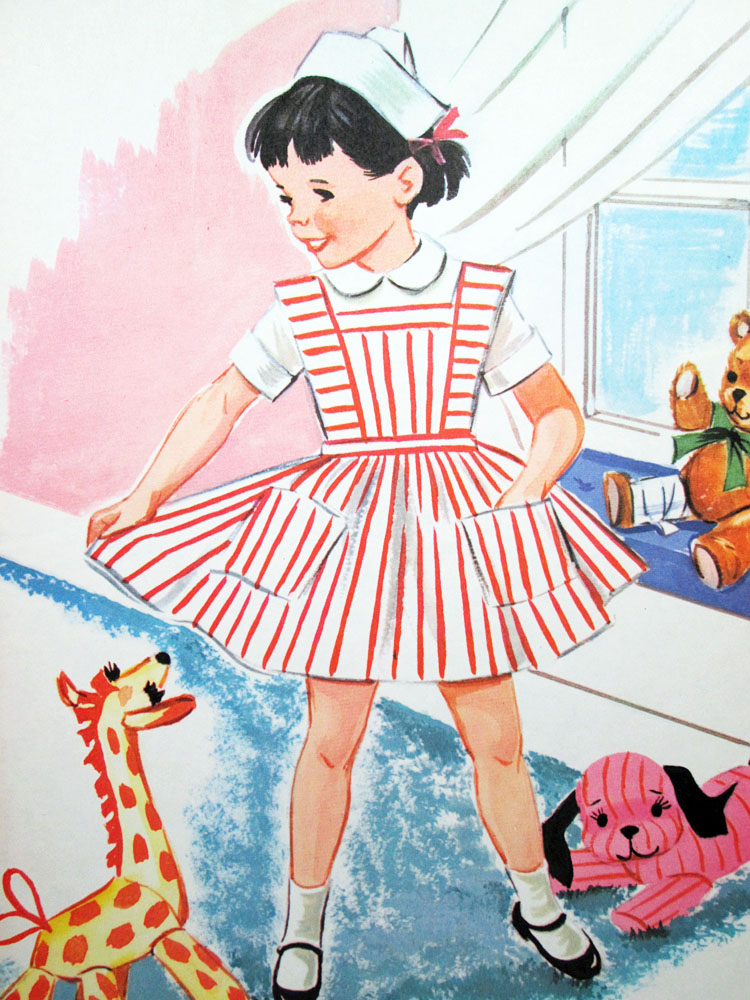 Rewarded for all her hard work – a candy striper outfit for her birthday!
Save










by