Featured Collectible – Howard Pierce Ceramics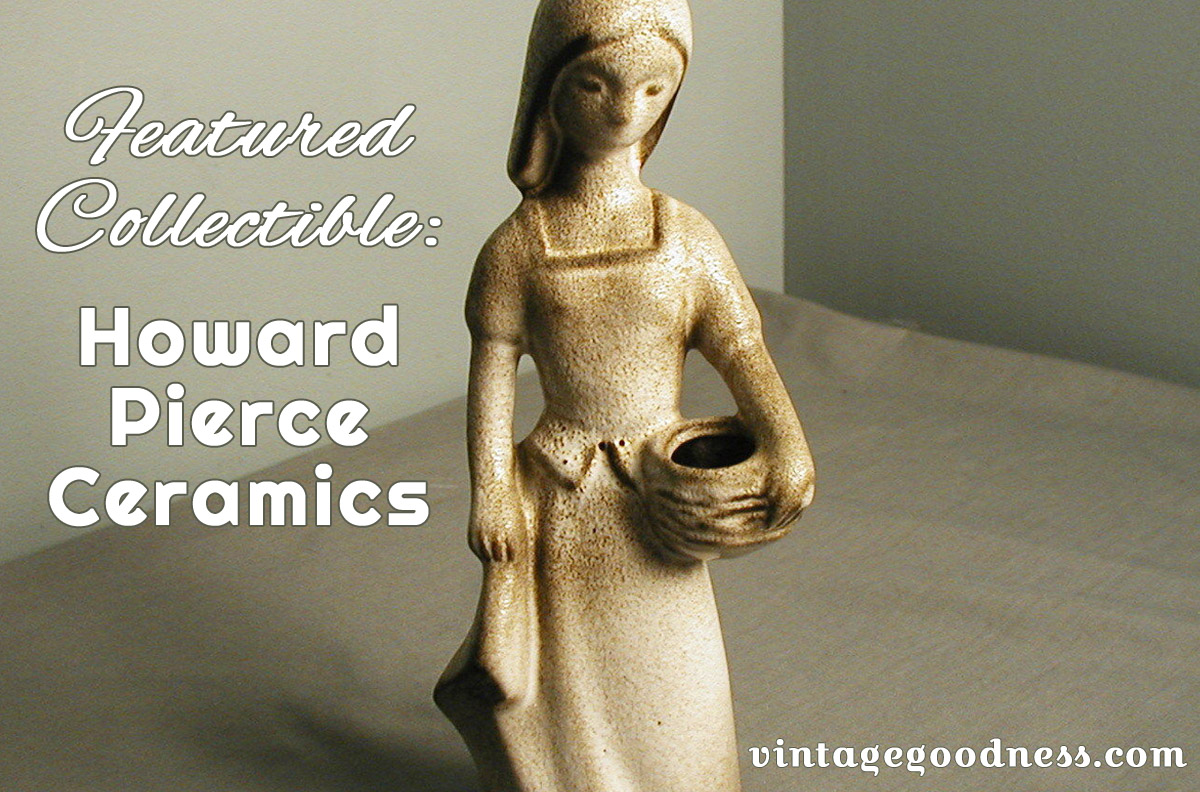 Girl With Flowers Figurine – Photo by Lem's Lark Basement
A couple of weeks ago I picked up this lovely 6″ Mary & Baby Jesus figurine at a church sale – it was stamped on the bottom with just a name: Howard Pierce.
When I started researching it, I immediately fell in love – there are SO many amazing Howard Pierce pieces out there! I swear, no matter how long you buy and sell vintage items, there is always something that you have never seen before… That's part of the fun, right? :)
A Bit Of History
Howard Pierce Ceramics or Howard Pierce Porcelain operated out of California from the 1940's until the early 1990's. According to a brochure he used to give to visitors at his studio:
"Howard personally handles all aspects of the ceramics — from original sculpture modeling, making of the molds, formulating the clay body and glazes, to the production and firing of the pieces. Each piece an original, hand-crafted American product. Howard continues to focus on porcelain, a high quality ceramic process which includes a single firing at 2150°F."
He seems to have specialized in animal and people figurines, but there are some really cool vases floating around out there as well. Howard Pierce pieces are popular with collectors – and rightly so! Luckily, while some pieces are rather expensive (as in several hundred dollars expensive!), there are also pieces that go for very reasonable prices, many in the $12 to $15 range. My Mary and Jesus sold for $31 at auction on eBay.
Howard Pierce Goodness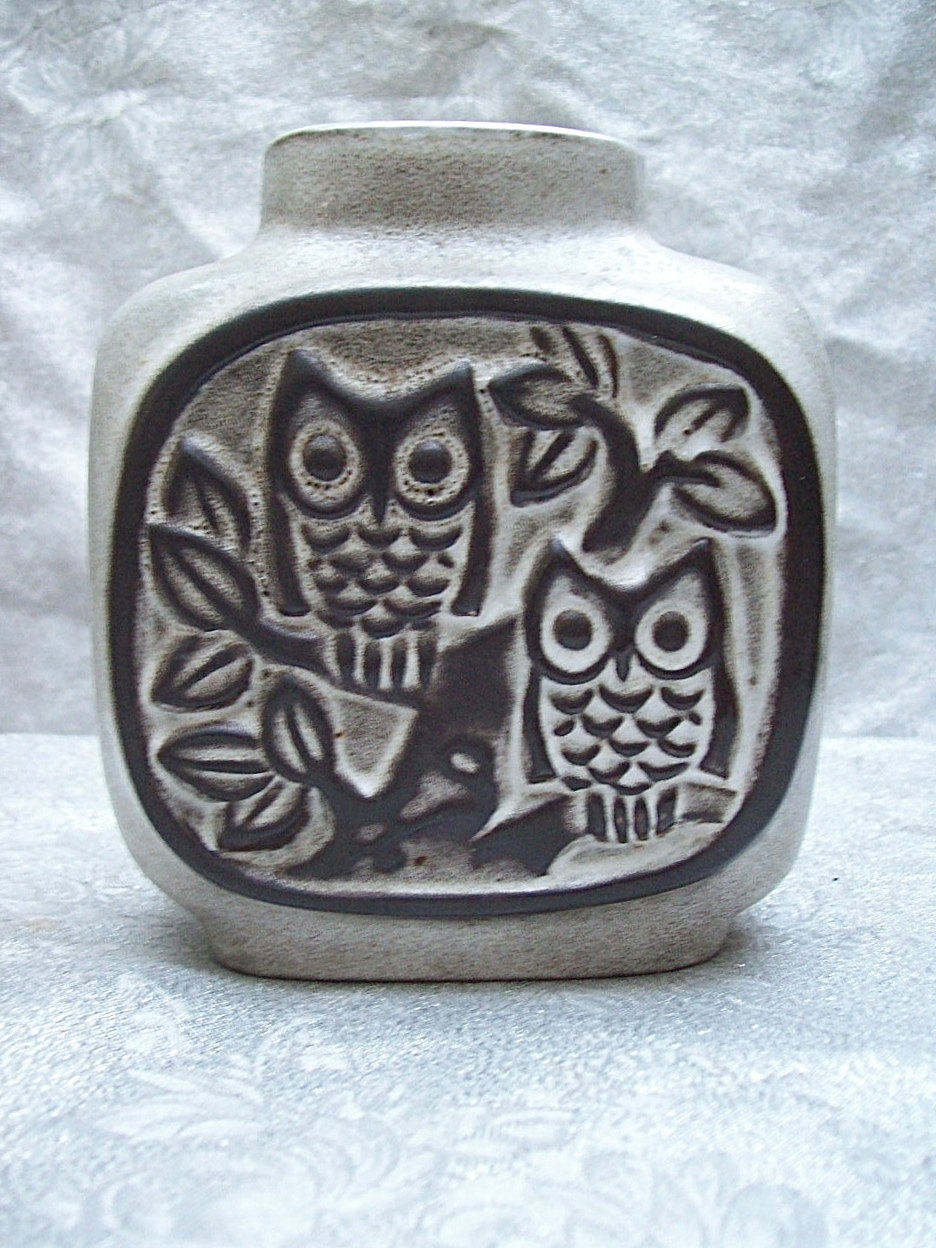 California Pottery Artist Howard Pierce Vase w/ Modernist Owls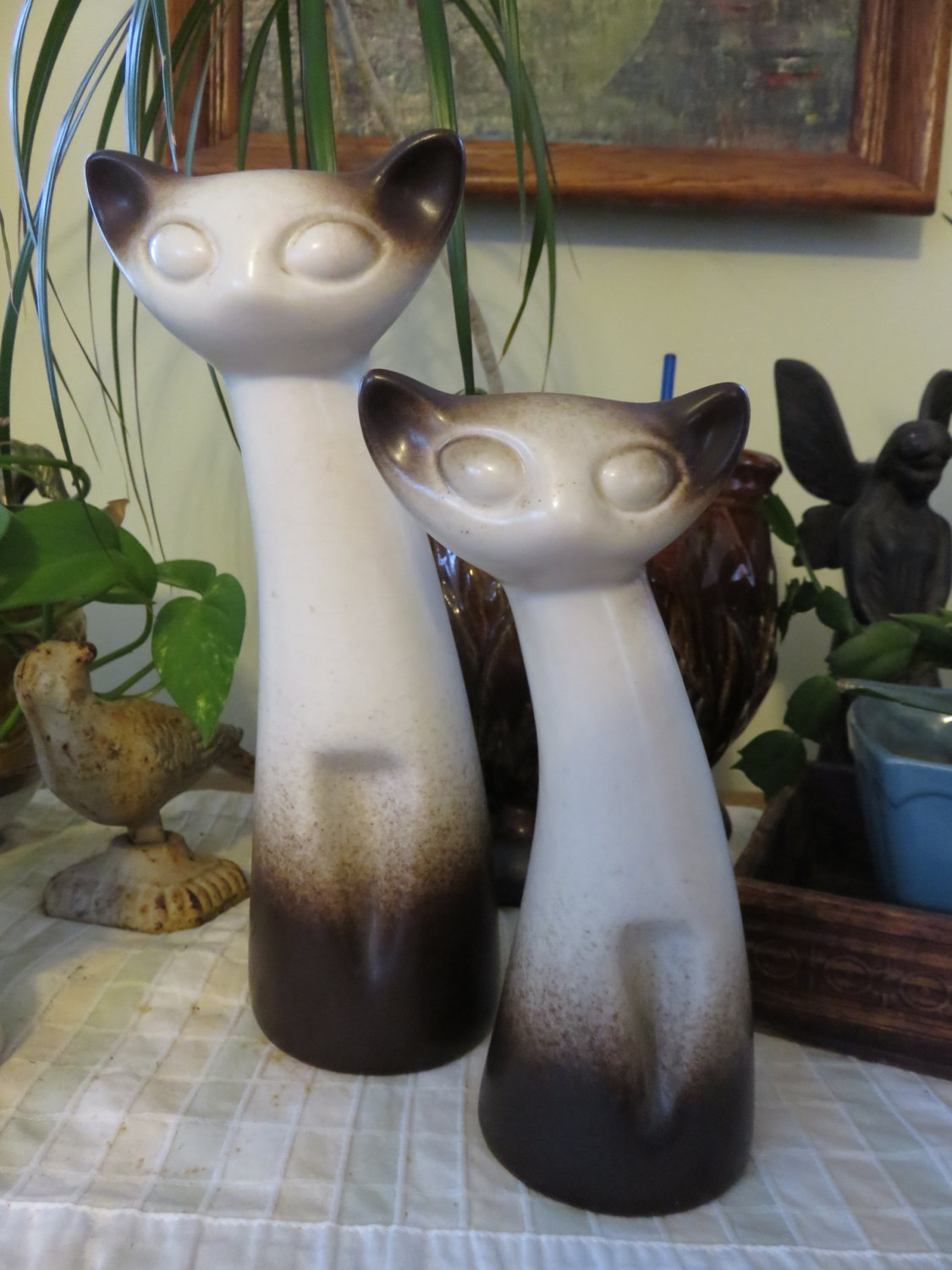 Pair Of Howard Pierce Art Pottery Siamese Cat Figurines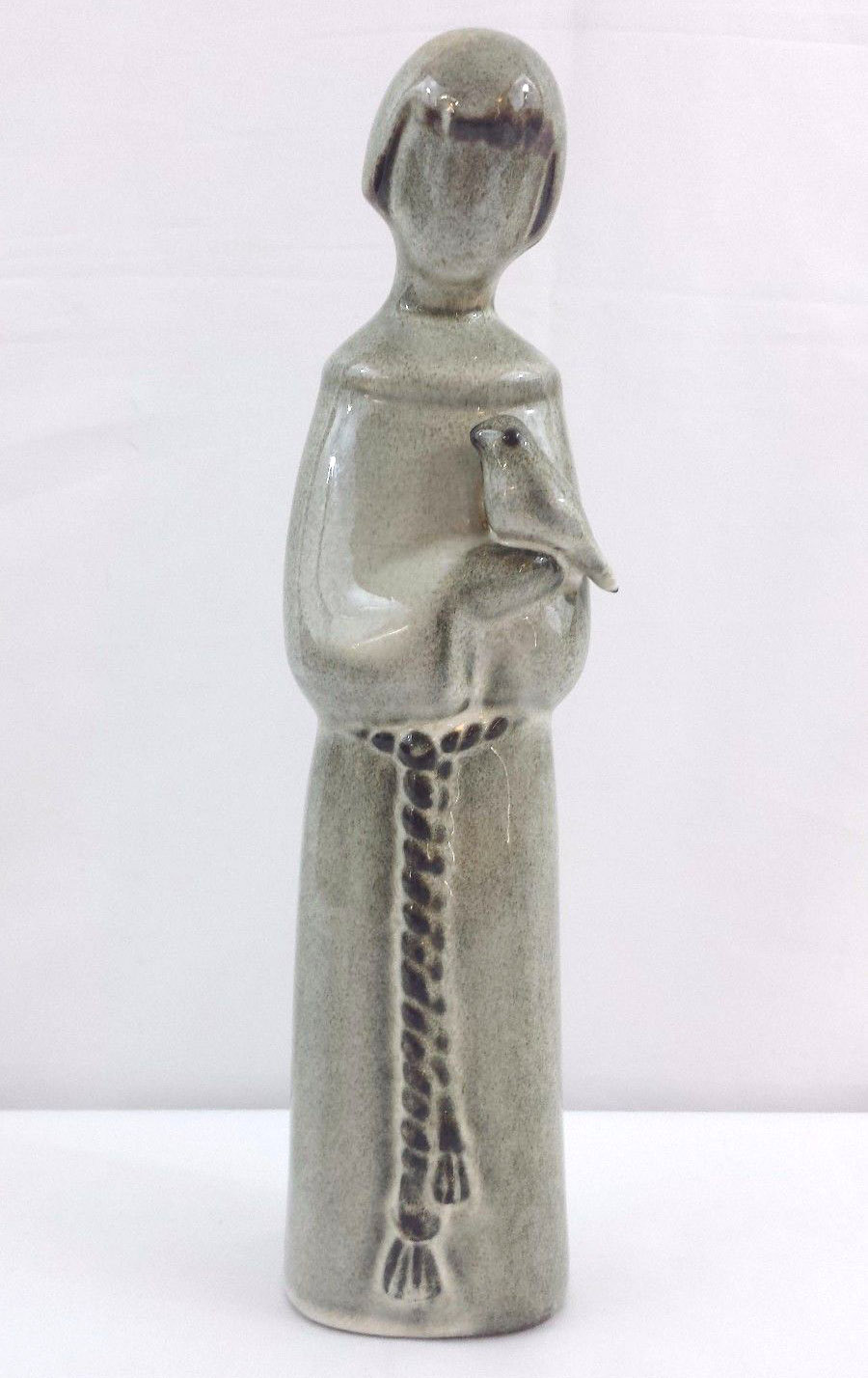 Vintage Howard Pierce St. Francis Of Assisi Figurine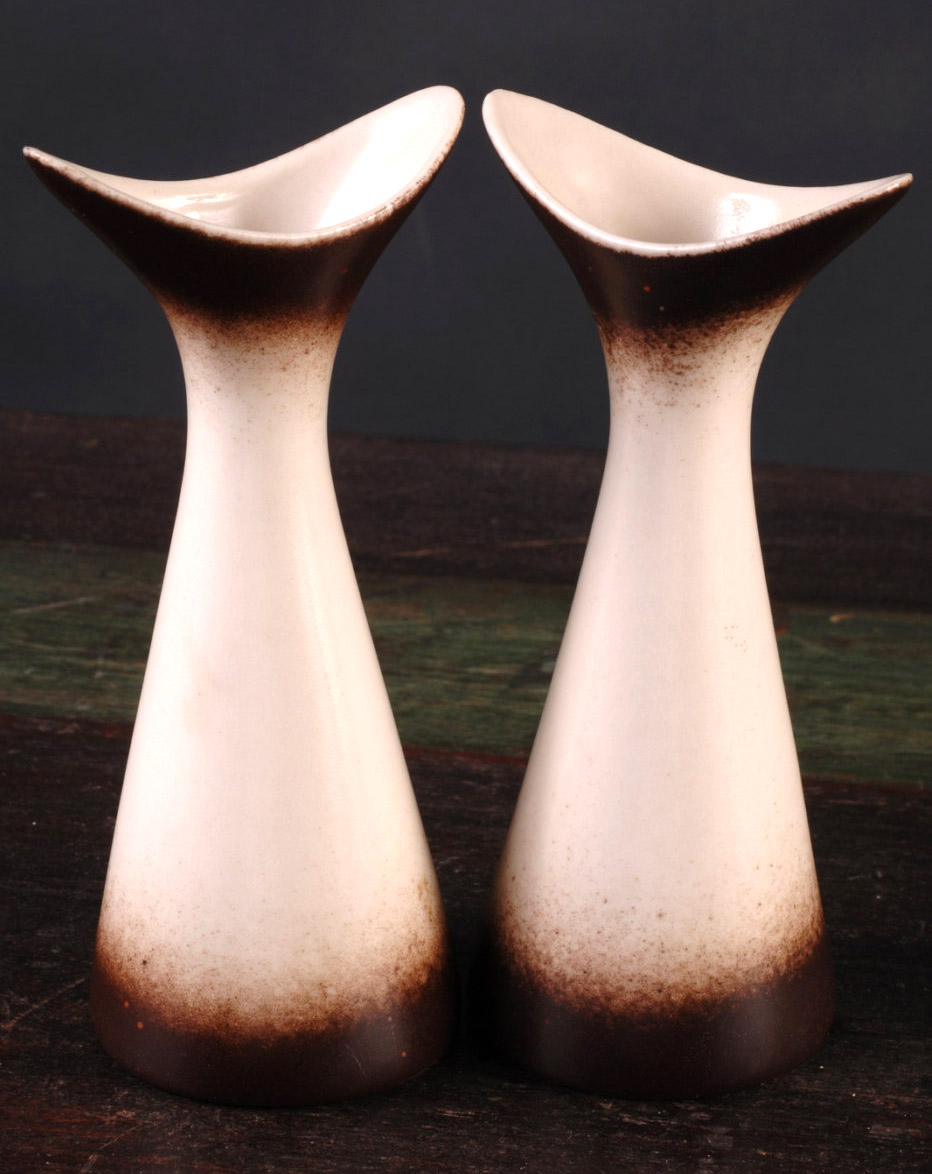 Vintage Howard Pierce California Pottery Bud Vases Set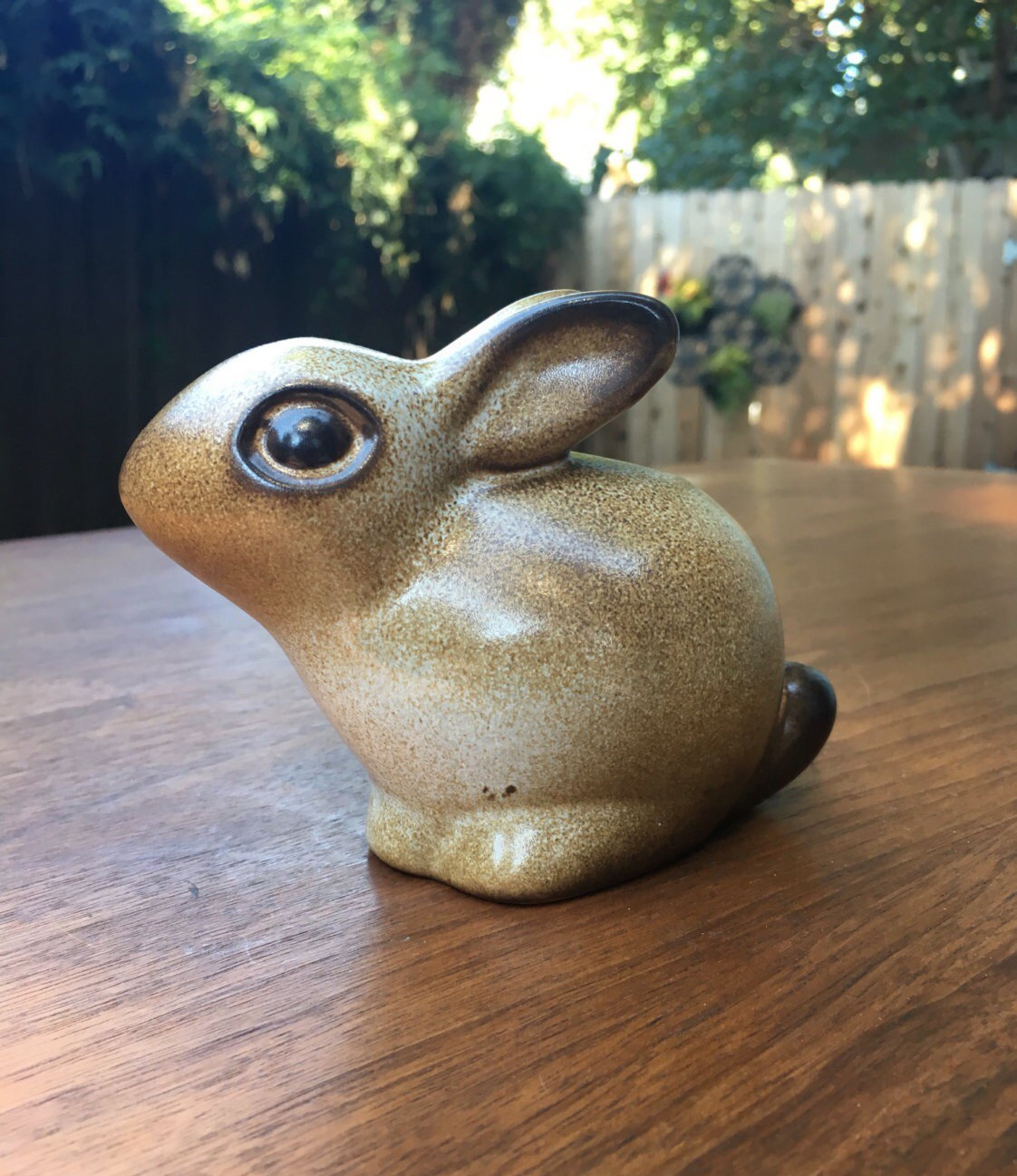 Vintage Howard Pierce Medium Bunny Rabbit Figurine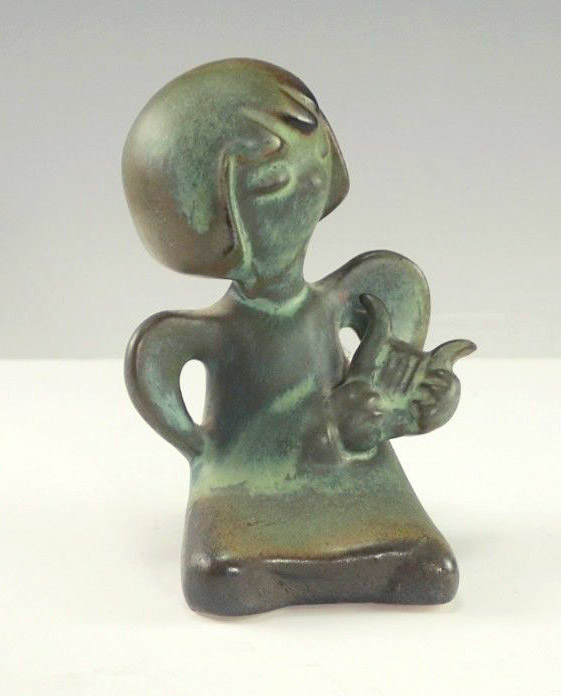 Vintage Howard Pierce Angel With Harp Figurine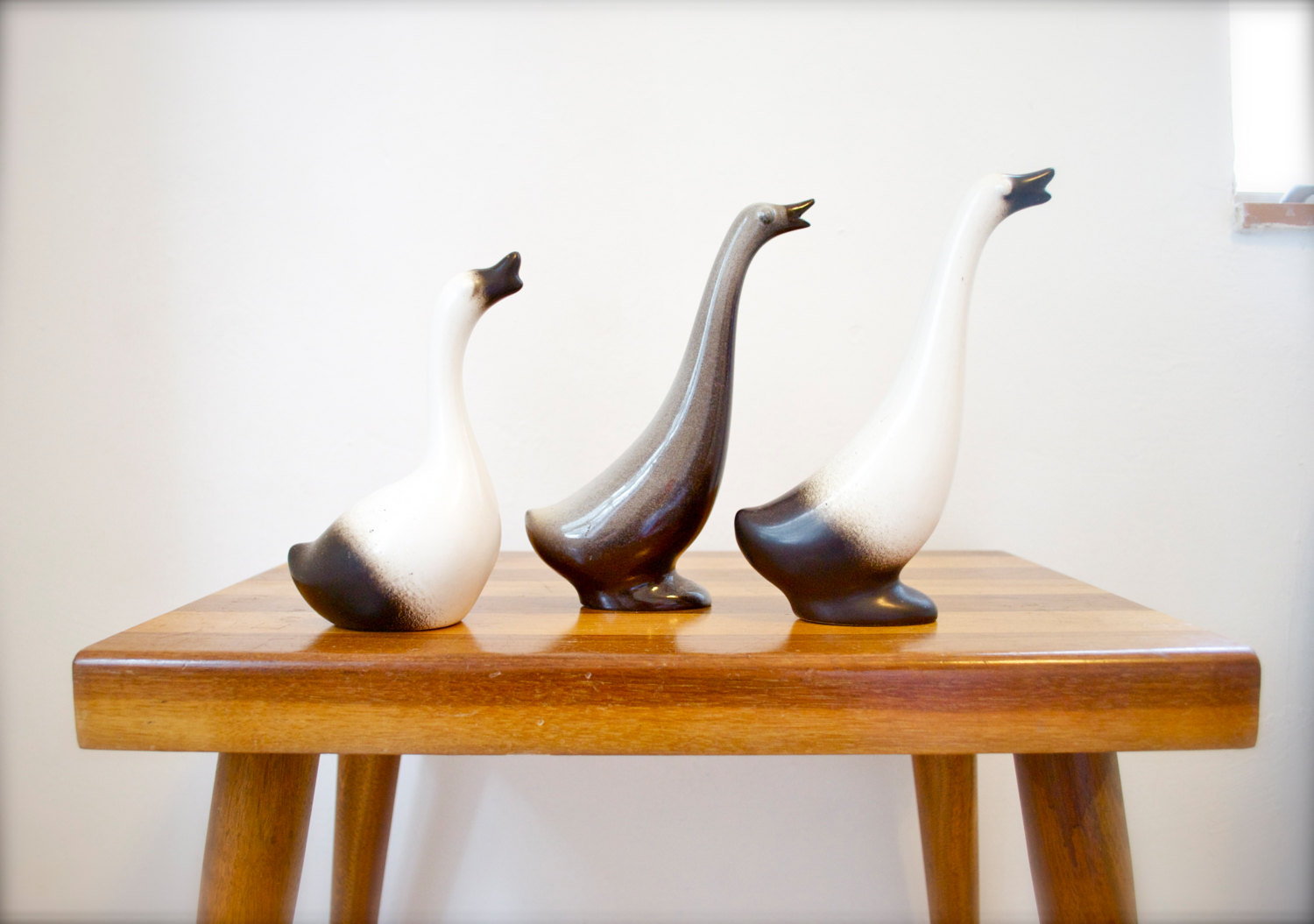 Vintage Howard Pierce Ceramic Geese Figurines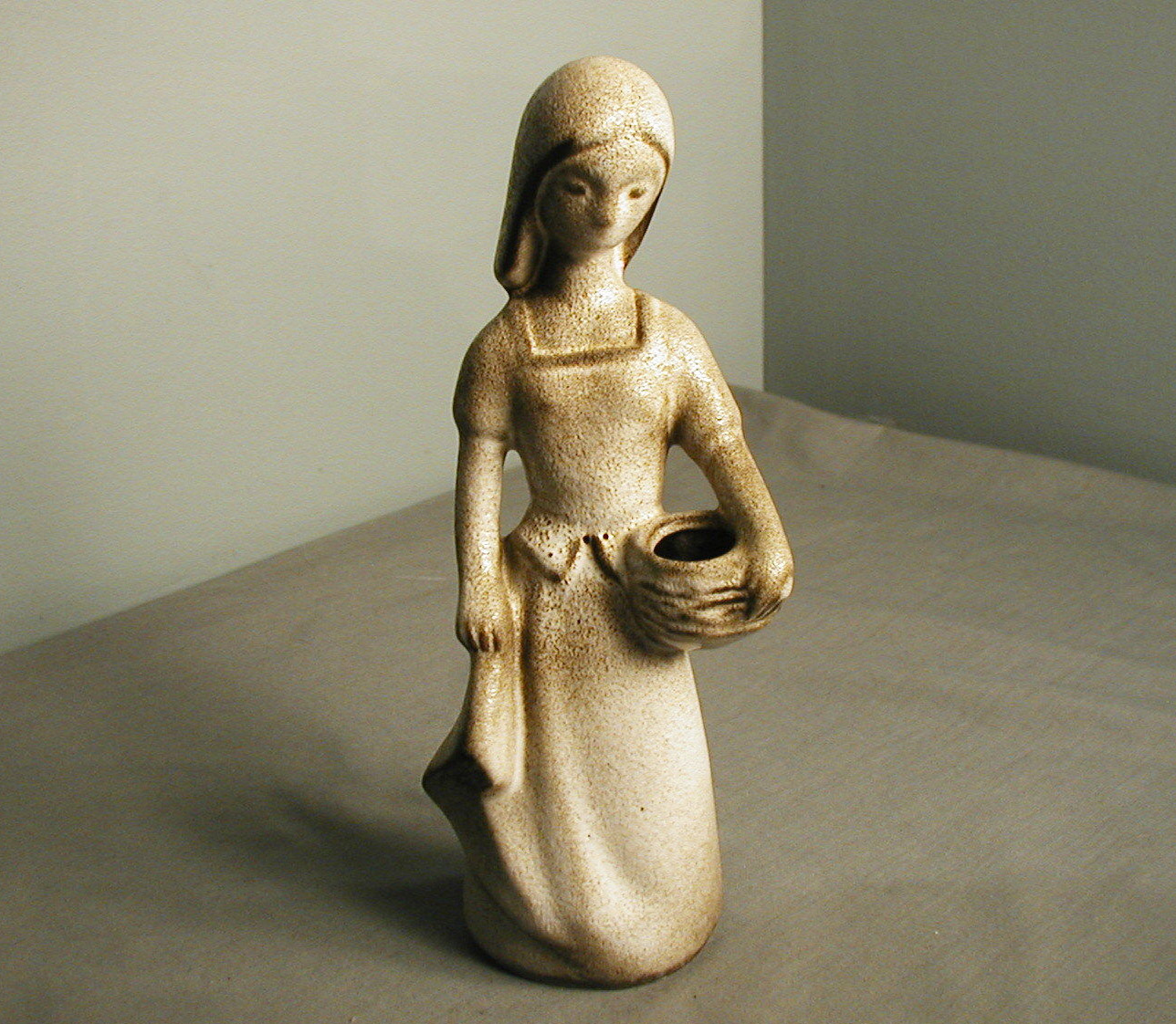 Vintage Howard Pierce Girl With Basket Figurine
These are just some of my favorites that I wanted to share – there is LOTS more where this came from – just head on over to Etsy or eBay to see everything that is currently available for sale!
Save
Save
Save
Save
Save
Save
Save
Save
Save
Save
Save
Save
Save
Save
Save
Save
Save
Save
Save
Save
Save










by