Thrift Haul – 1st Community Yard Sale Of The Year!
Have I mentioned lately how much I love Spring? It's THE BEST. This weekend I hit 2 church sales, 3 estate sales, and the first big community yard sale. The community sale was so packed full of people that I literally couldn't find a single parking spot on the first set of streets that I went down – luckily, the other side of the neighborhood was less busy, so I was able to find some fun stuff over there. But enough of all that, let's check out what I got!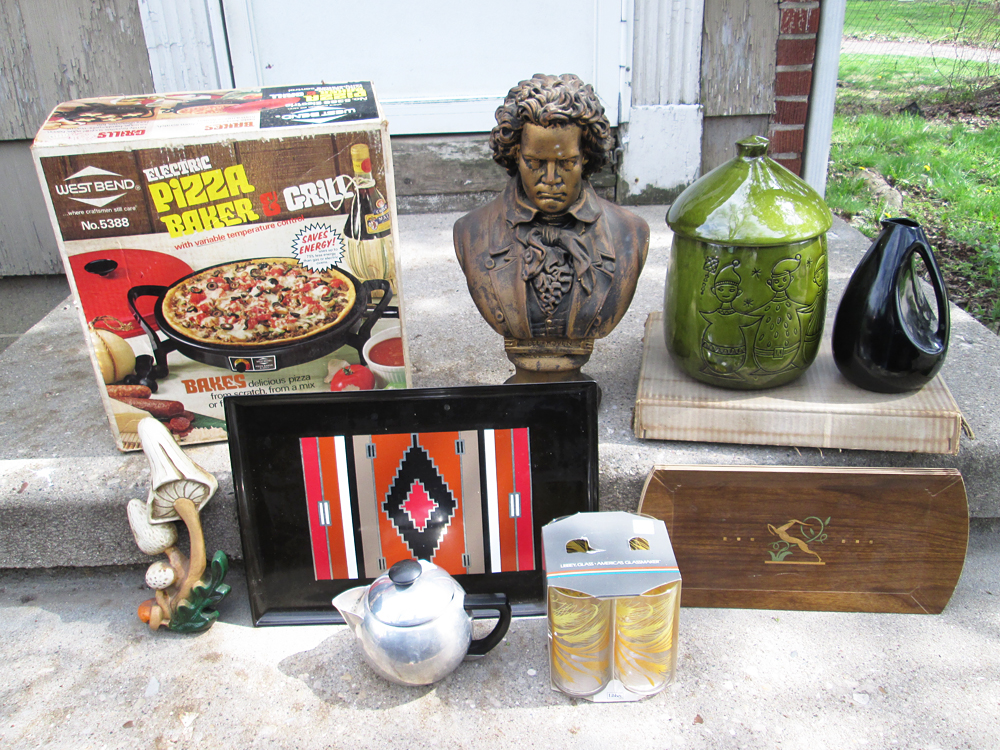 West Bend Pizza baker, Couroc tray, Mirro teapot, Libbey wheat glasses set, chalkware mushroom wall plaque, Hasko trays set, ceramic Beethoven (!!!), green elves cookie jar, Kenwood pitcher, and the plain box has an amazing WWII photo album full of photos that were taken in Hawaii.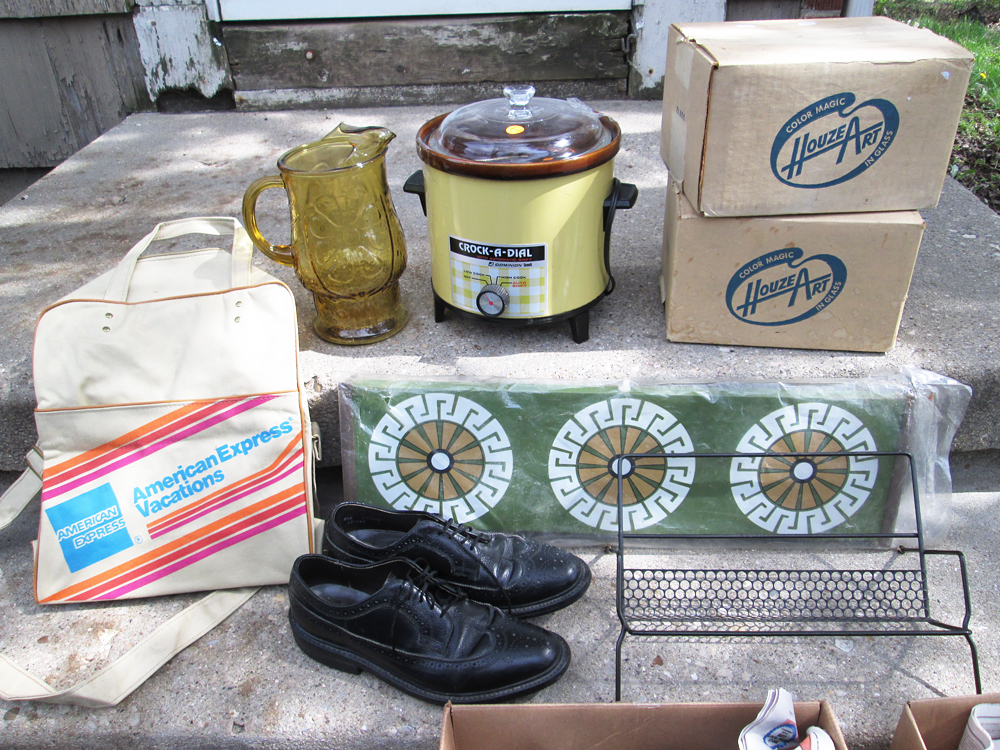 American Express carry on bag, amber glass pitcher, vintage crock pot (yes, it says Crock-A-Dial on the side!), two sets of 4 Spice O' Life mugs are in the Houze Art boxes, vintage men's Dexter shoes, an amazing food warming tray, and a little metal table top bookshelf.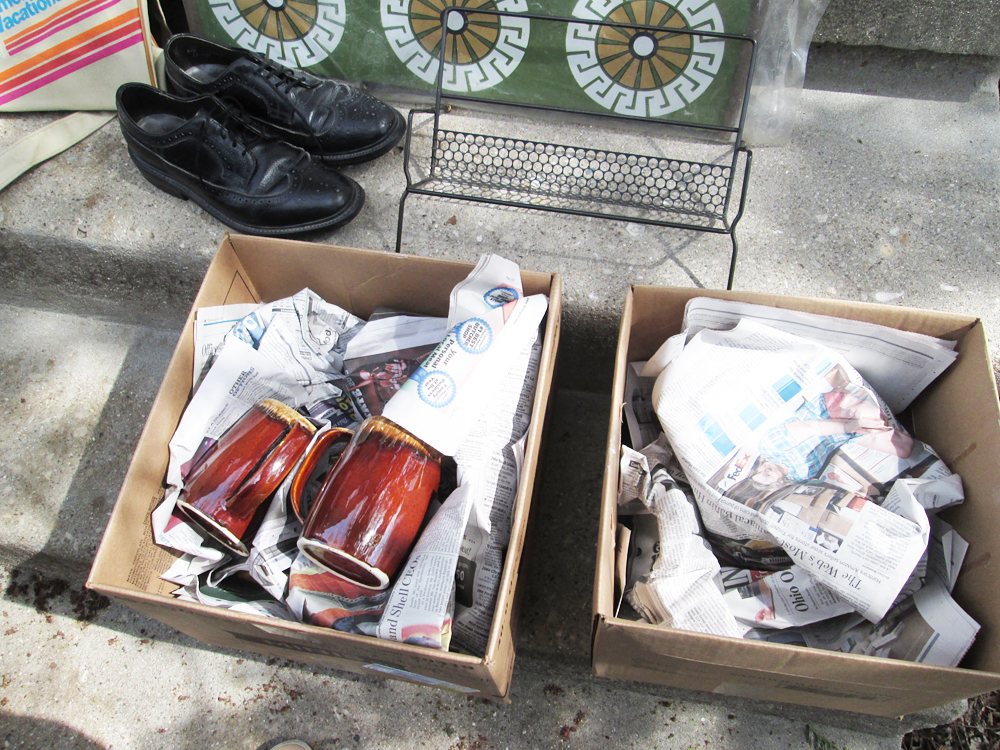 Last but not least, a set of Hull Pottery brown drip dishes – I got some plates, mugs, a cookie jar, and a pie plate.
I'm on track to get most of this stuff listed this week, check back on Saturday for links to the listings!










by