Thrift Haul – Church Rummage Sale Goodness!
I had a busy weekend of treasure hunting – 6 estate sales, a couple garage sales, and 2 awesome church rummage sales! Oh, how I've missed the church sales… Let's check out the haul!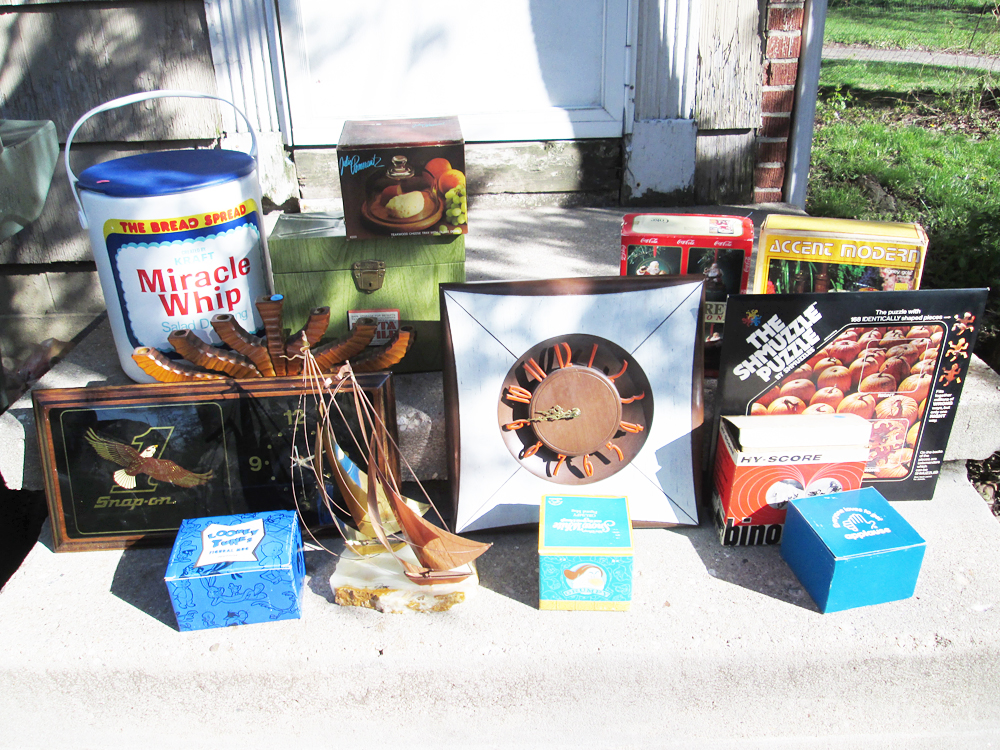 Could YOU leave behind a Miracle Whip cooler? I couldn't! ;) The Snap-On tools clock works, the Burwood clock doesn't – I might try to buy a new mechanism for it, it's in great shape otherwise… The wood piece behind the Snap-On clock is a menorah wall hanging, which I thought was kind of unique.
The rest: metal file box, 3 Applause figural mugs (Cruella, Foghorn Leghorn, and Grumpy), metal boats, a Shmuzzle Puzzle, Hy-Score binoculars, a teak cheese plate, some Coca-Cola Christmas ornaments, and a gold glass chip and dip bowl set.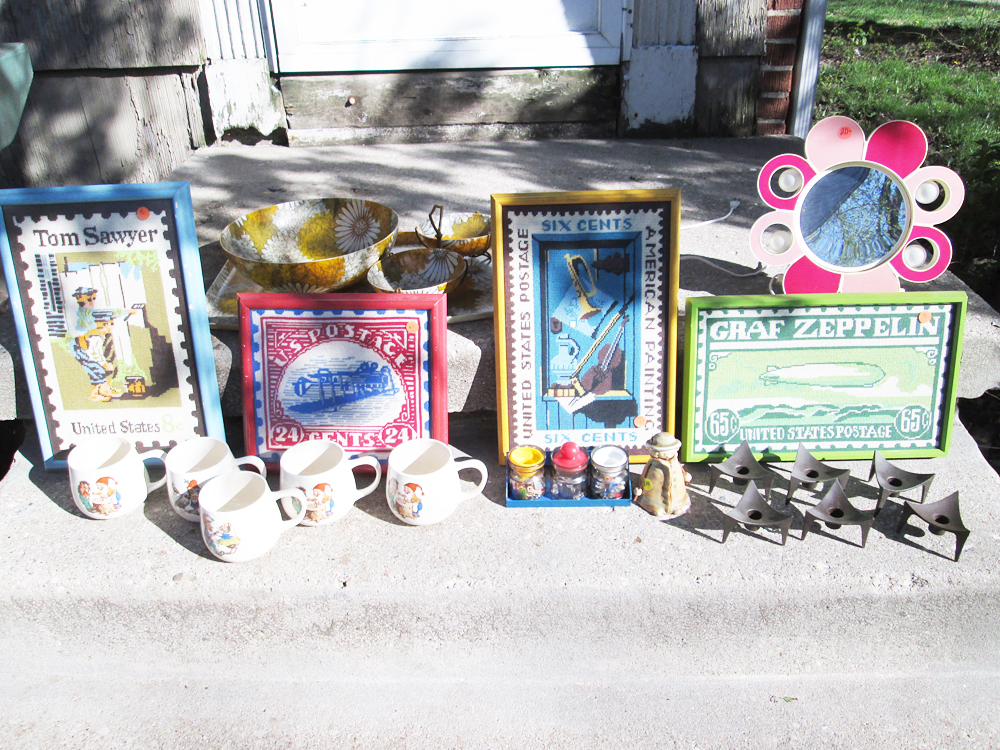 The flower vanity mirror lights up – I held my breath as I was plugging it in to test it! The fiberglass floral set has a tray, a serving bowl, and a double snack bowl. The 4 needlepoints are all different U.S. postage stamps – that Zeppelin one is my favorite!
The 6 cast iron candle holders are marked Denmark. The mugs have little gnomes on them, which are super cute. The plastic jars I actually have another set of waiting to list, so I picked these up to sweeten the pot. Last but not least, a little Enesco clown bell. (There were about a hundred bells at that estate sale – I only came home with the one!)
What did you all find out at the sales this weekend? Feel free to leave a comment if you would like to brag, um, I mean share! ;)










by