Thrift Haul – Got My Mojo Back!
Much, MUCH better weekend this weekend than last weekend – hooray! A couple good estate sales and a large neighborhood garage sale combined to help me bring home a nice little haul…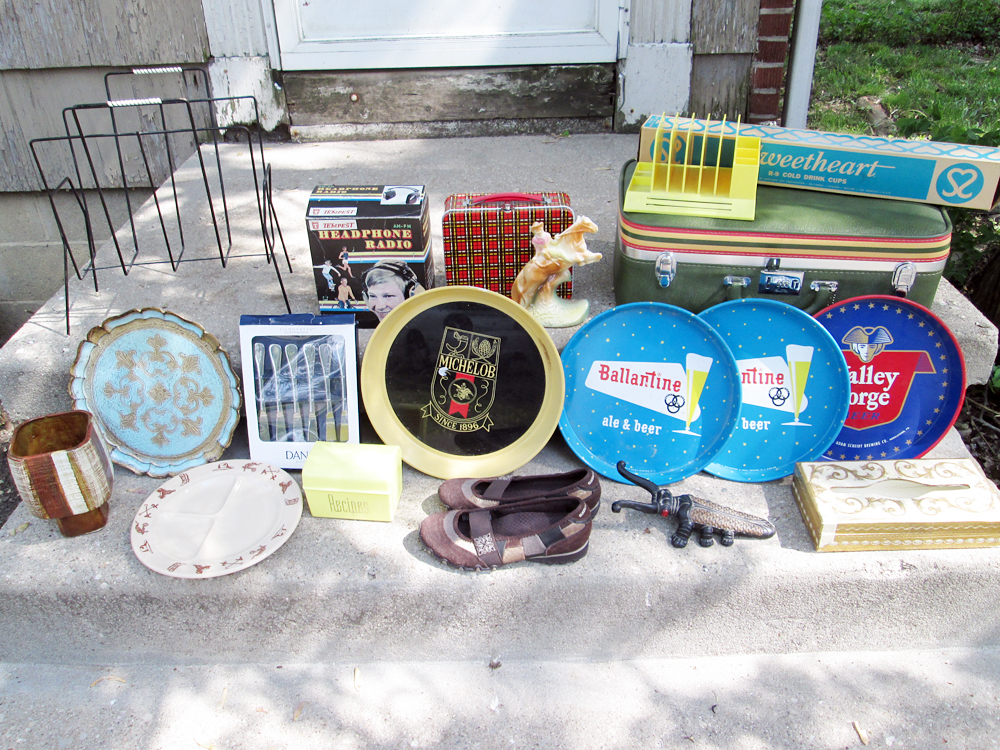 Some fun vintage beer trays, a green suitcase that had me at its stripey edge, some Sweetheart paper cups (wait til you see the pattern on them!), a yellow plastic desk organizer, a Roy Rogers and Trigger bank, an Ohio Art plaid metal lunchbox, a Florentia Italy tissue box, a Lustro Ware recipe box, a cowboy themed restaurant ware divided plate, an Italian wood tray, a wire magazine rack, some Dansk steak knives, some really cool radio headphones from 1980, a pair of Skechers shoes, a brown striped pottery planter, and last but not least – a cast iron mystery bug that looks like it could be a doorstop and/or a wall hanging! I just can't pass up on the weird… ;)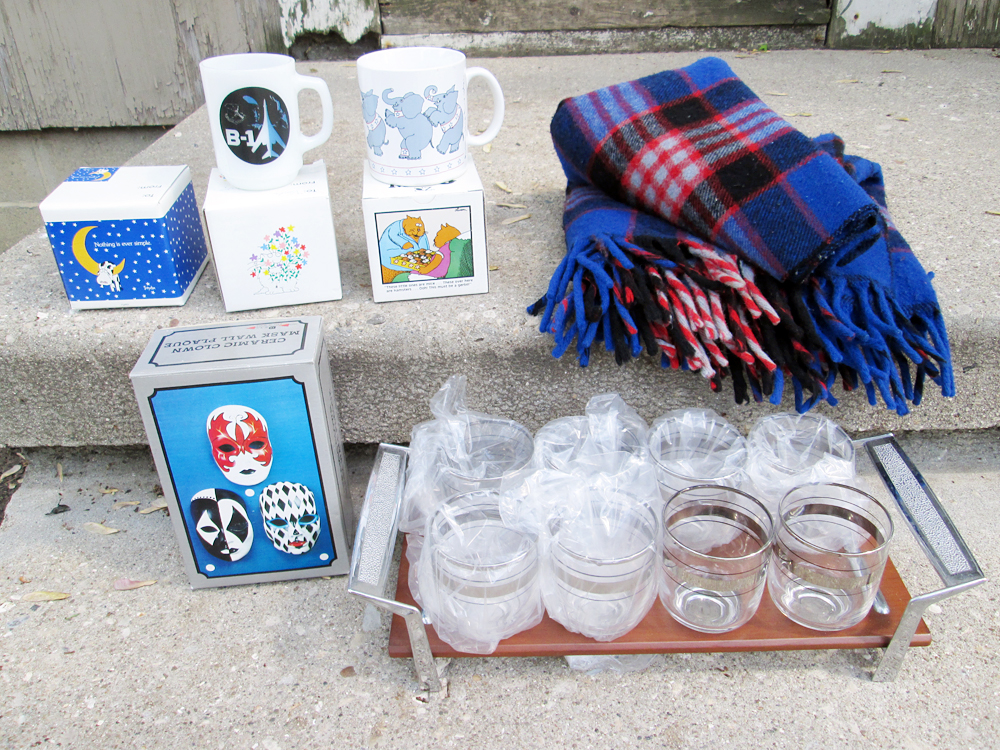 Blue plaid blanket, silver striped glasses with tray, a few mugs including Taylor & Ng, Boynton and The Far Side, and one of those ceramic mask wall hangings that every little girl in the 80's had hanging on their bedroom wall.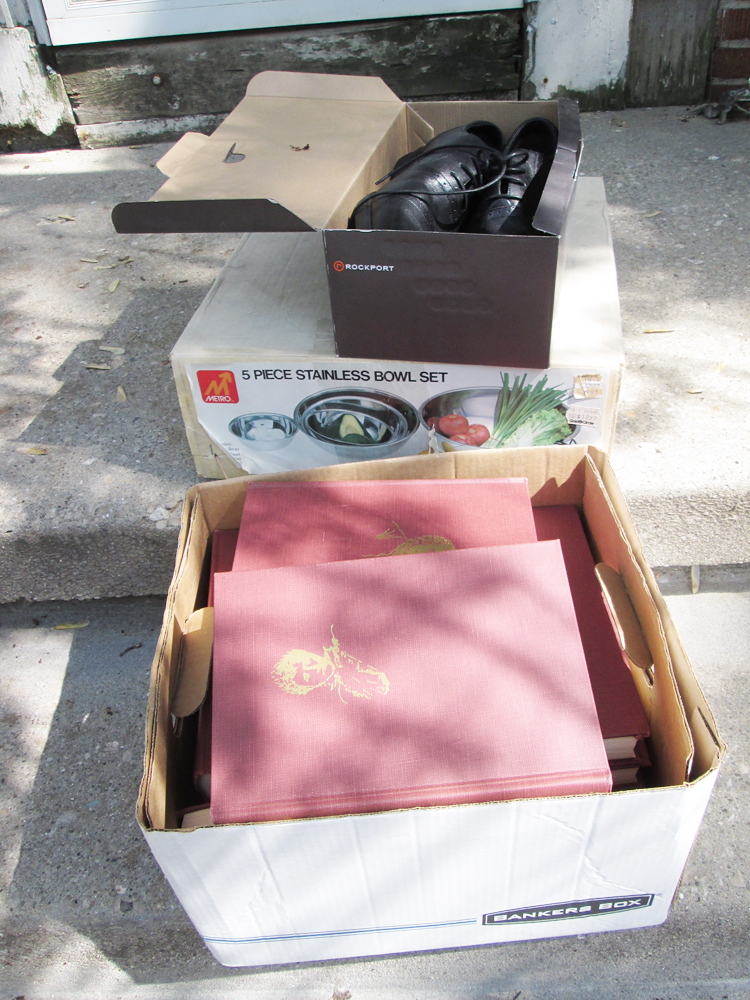 Some new Rockport men's shoes that still have their $120 (!!) price tag on them, a Metro stainless mixing bowl set, and a set of Durant's Civilization books which I knew to grab thanks to my friend Shannon over at The Recycleista's blog post about them.
This coming weekend I might try to head over to the Springfield Flea Market if I can manage it, if not I'm sure there will be plenty of other sales for me to hit up… In the meantime I REALLY need to get some stuff listed! Wish me luck…










by