Thrift Haul – Hoarder Estate Sale Part 2!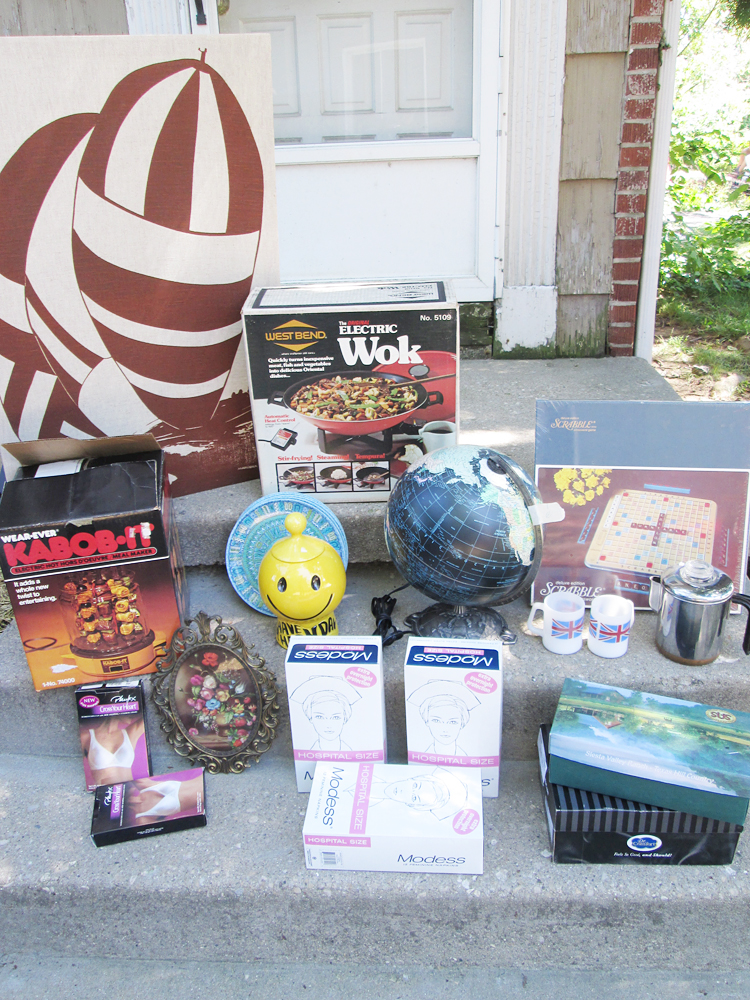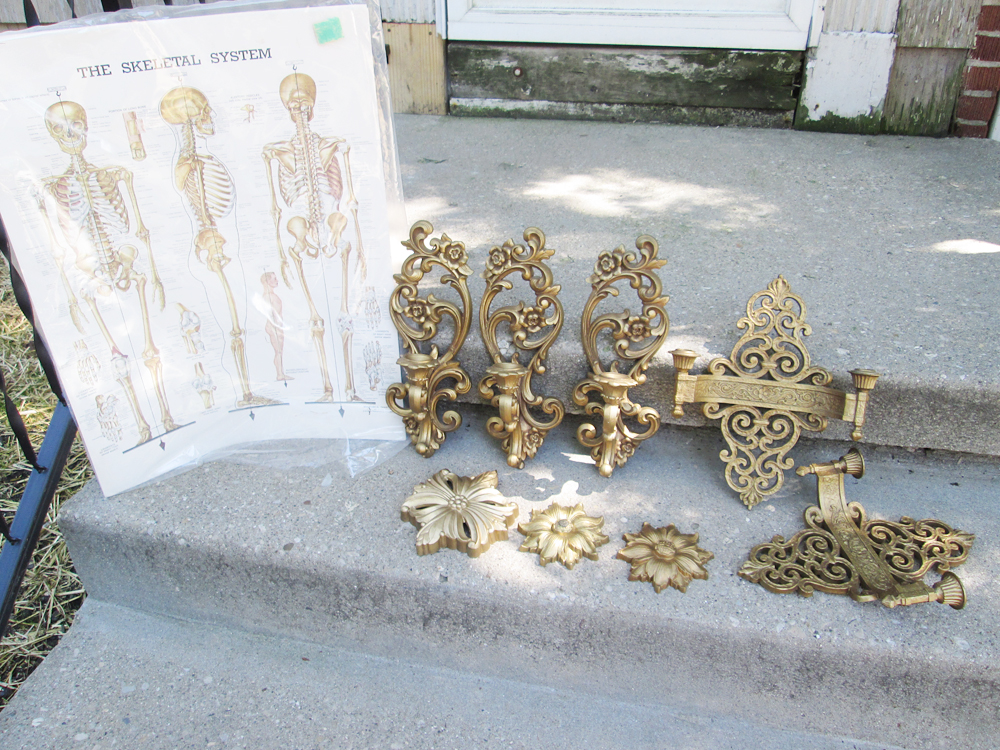 This weekend was part two of a hoarder's estate sale – like a real, serious shopaholic type hoarder. Tons of stuff bought and never opened, stored for years and years… The first sale was back in May, the one where I found the never opened box of Modess maxi pads. Guess what I found this time, and already sold, for $120? ;)
I also hit a really good church rummage sale – well worth the $2 admission they charged to get in on Friday night. Yep, you read that right – "early bird" shopping, for a price! I hope more churches don't catch on that people are willing to pay to get in – it's the kind of thing that could easily get out of hand…
I don't have time to write out each thing individually (gotta get some stuff listed – I'm behind, shocker, I know) but I have to note two things:
The 36″ Marushka sailboat print is staying with us for the time being.
The black globe that lights up (!!!) is officially exempted from my Vintage Trends I'm Kind Of Over. It's amazing. ;)
Save










by