Thrift Haul – Labor Day Weekend Yard Sales!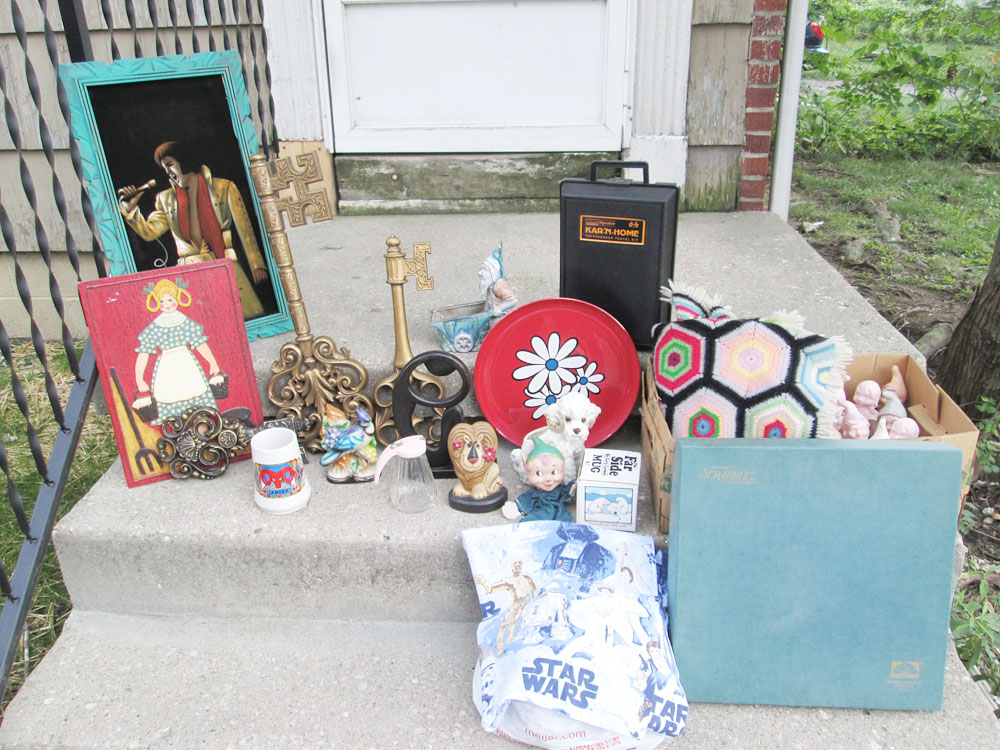 I can't believe Labor Day weekend is over already – that basically means yard sale season is winding down. :( Here in Ohio there will still be sales around for another few weeks, but they will become fewer and fewer, until around October, when they will dry up completely. After that it will be estate sales only through the winter months…
Not a huge haul from this weekend, but I got some cool stuff – which I am going to actually list underneath the photos this time (I've been lazy with that over the last couple of posts!).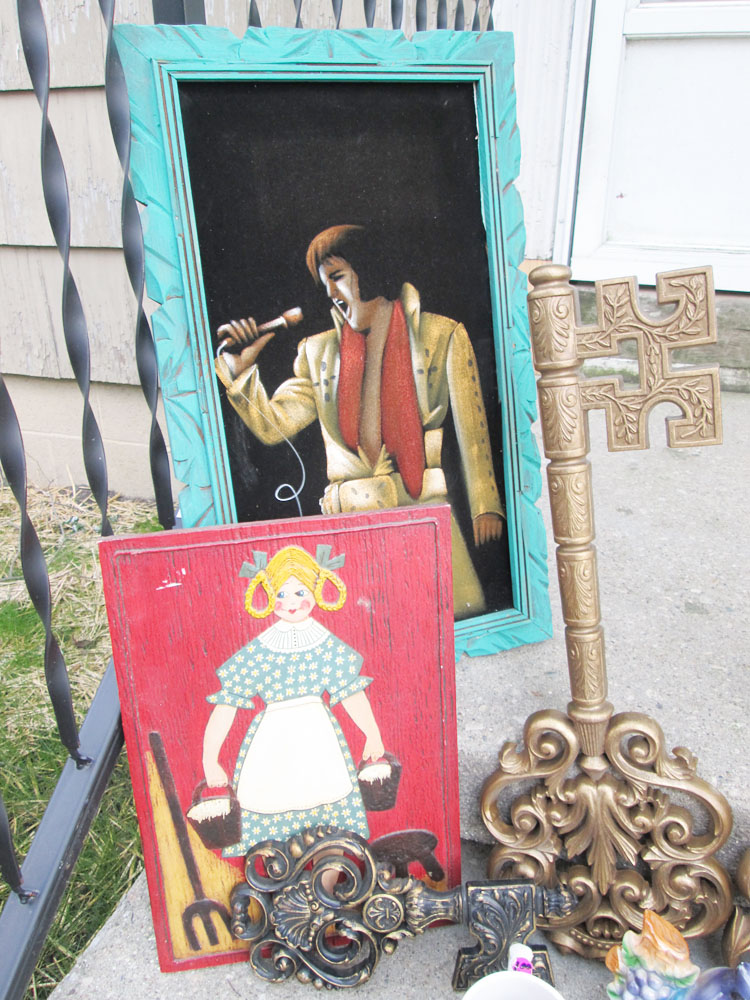 Vintage Velvet Elvis (!!!) Wall Art
Vintage Burwood Skeleton Key Wall Hanging
Vintage Dart Skeleton Key Wall Hanging
Vintage Handmade Milk Maid Folk Art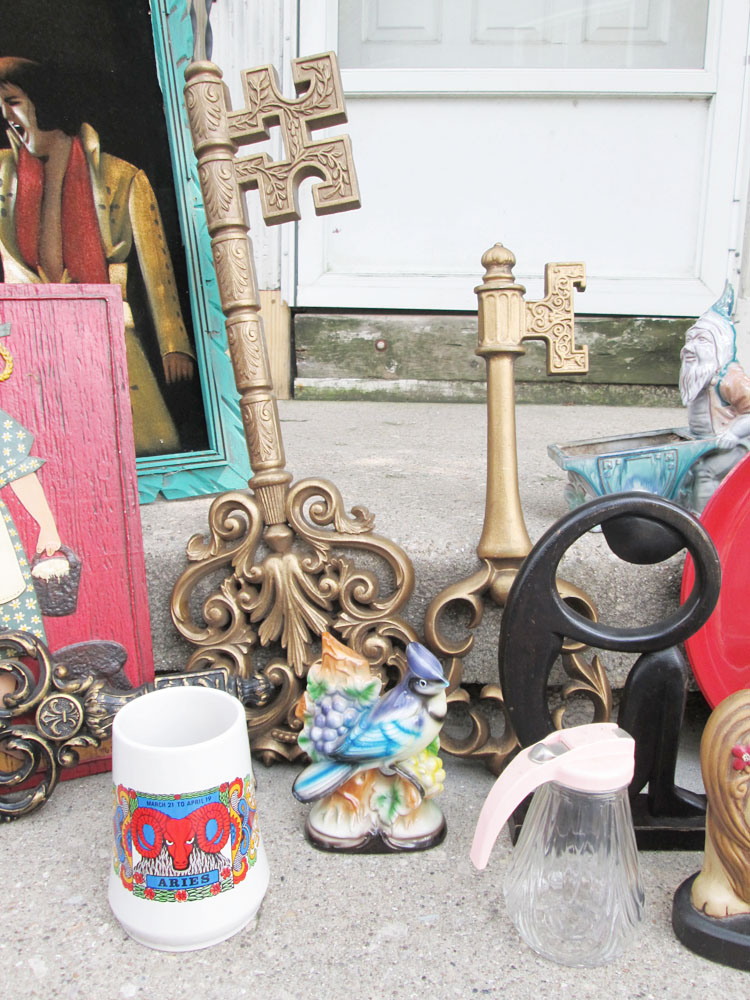 Vintage Aries Zodiac Mug
Vintage Blue Jay Bird Figurine
Vintage Pink Lid Glass Syrup Dispenser
Vintage Wood Circle Woman Figurine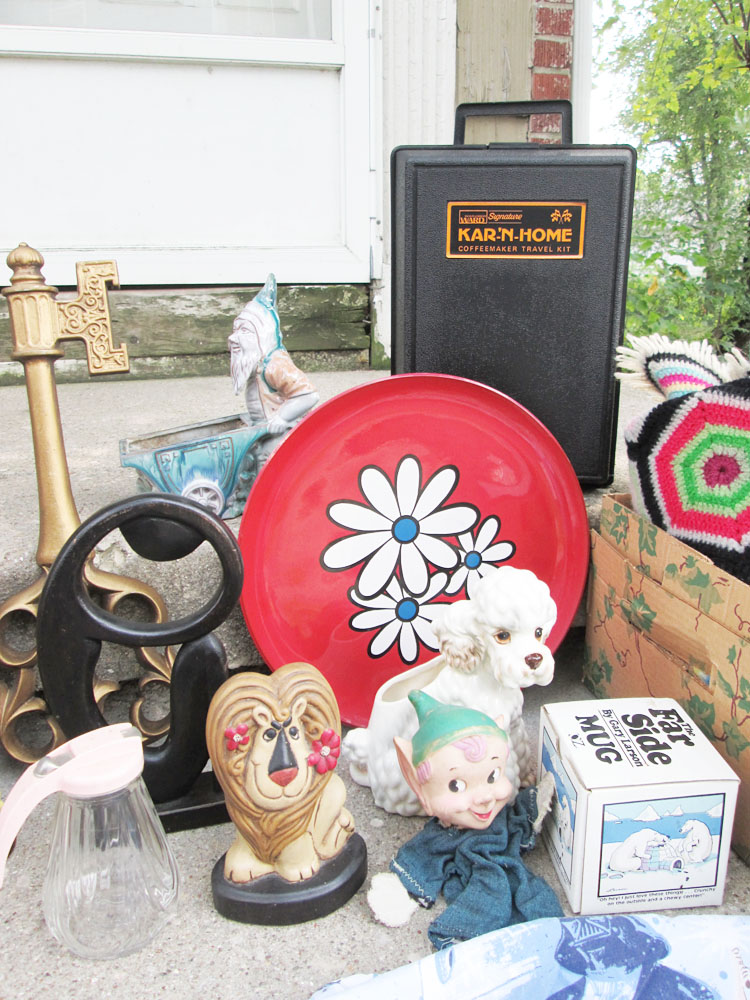 Vintage Ceramic Lion Pencil Holder
Vintage Plastic Flower Power Tray
Vintage Ceramic Poodle Planter
Vintage Elf Hand Puppet
Vintage The Far Side Coffee Mug
Vintage Gnome Planter
Vintage Travel Coffee Maker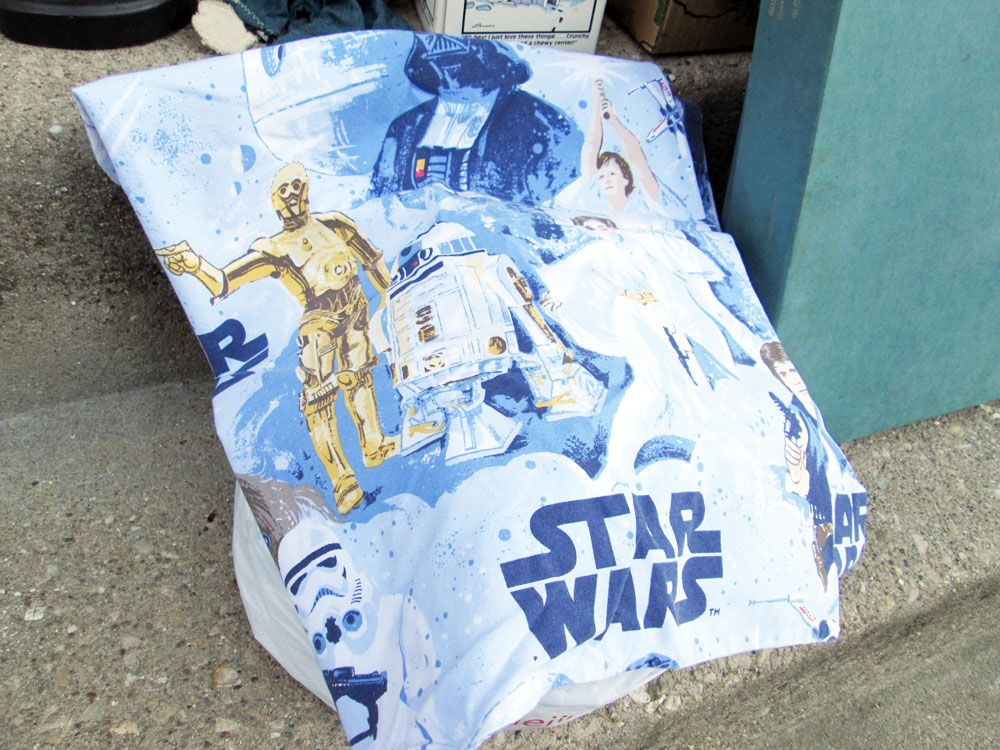 Pottery Barn Star Wars Sheet Set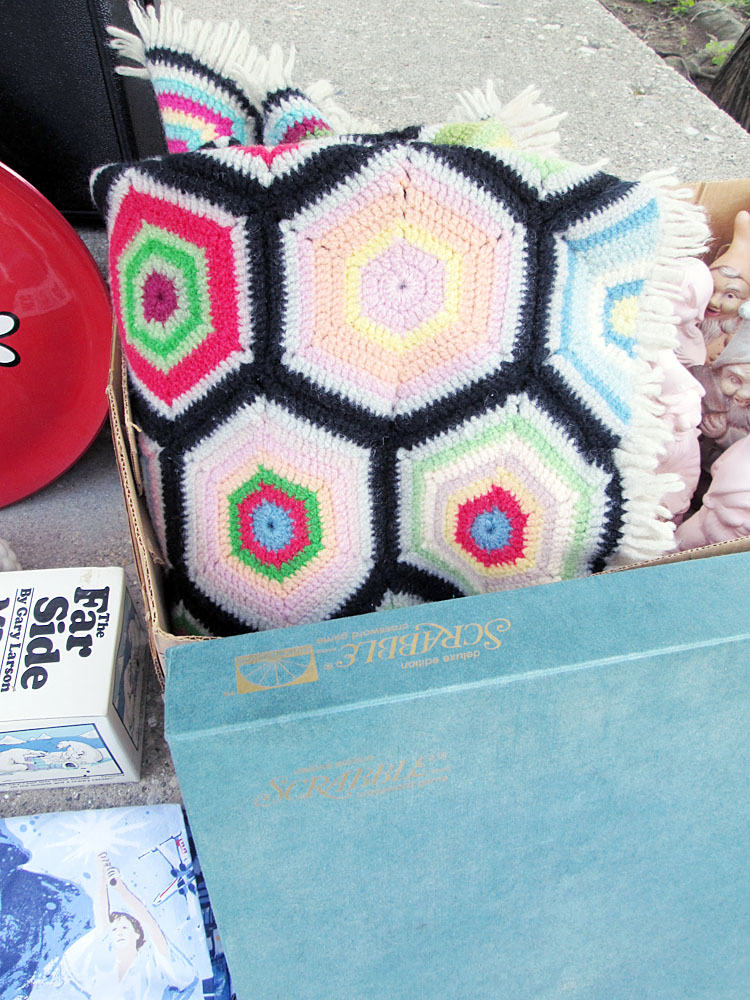 Vintage Granny Square Afghan
Vintage Scrabble Deluxe Edition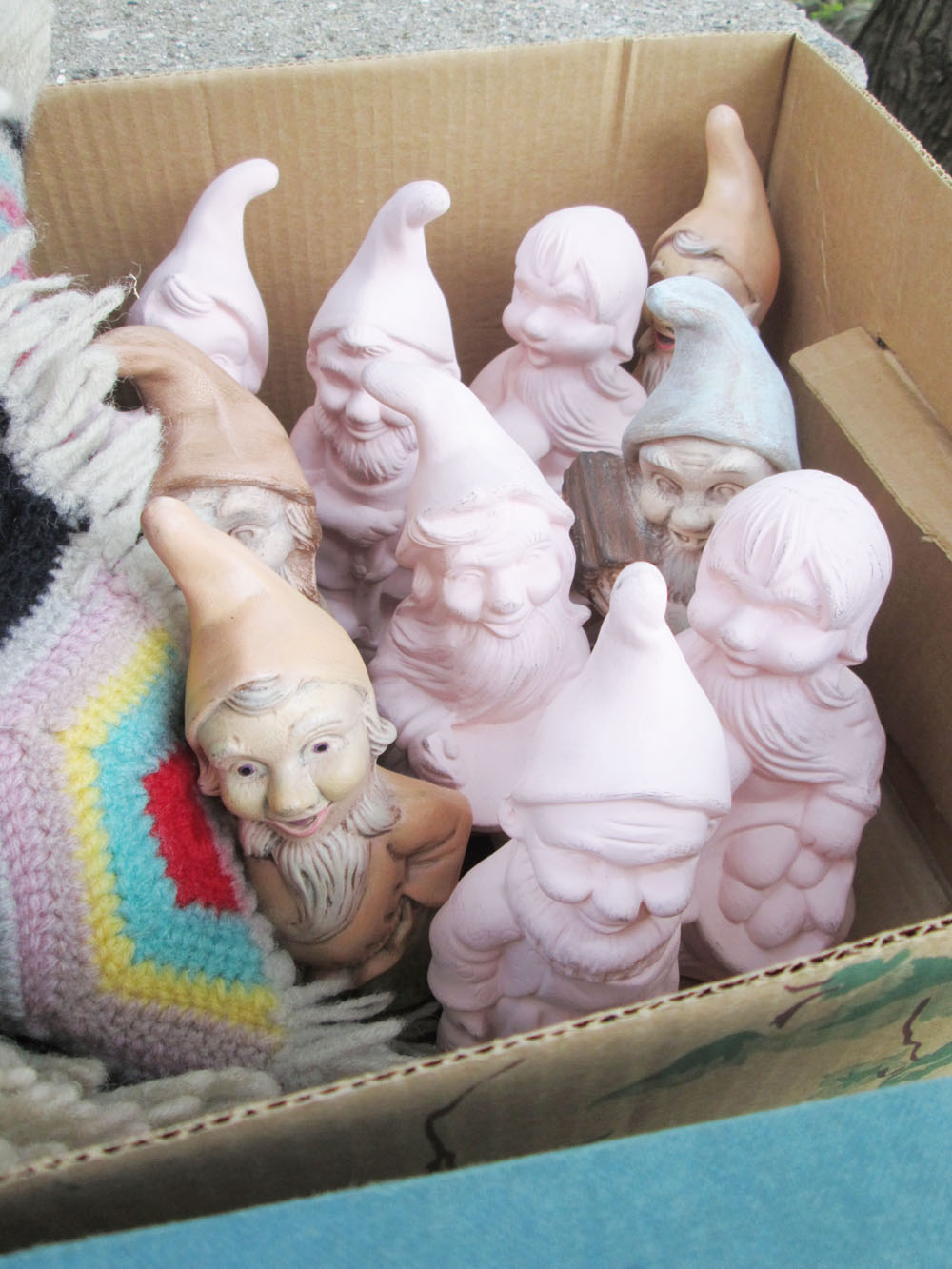 Gnomes!!!!  :)
Save










by