Thrift Haul – Paint By Number Super Score!
Sorry for the post being a day late – time got away from me yesterday! I'm here today though, with a pretty good haul to show you… I got a lot of fun stuff which I'll get to in a minute, but first – the seascape paint by number painting super score: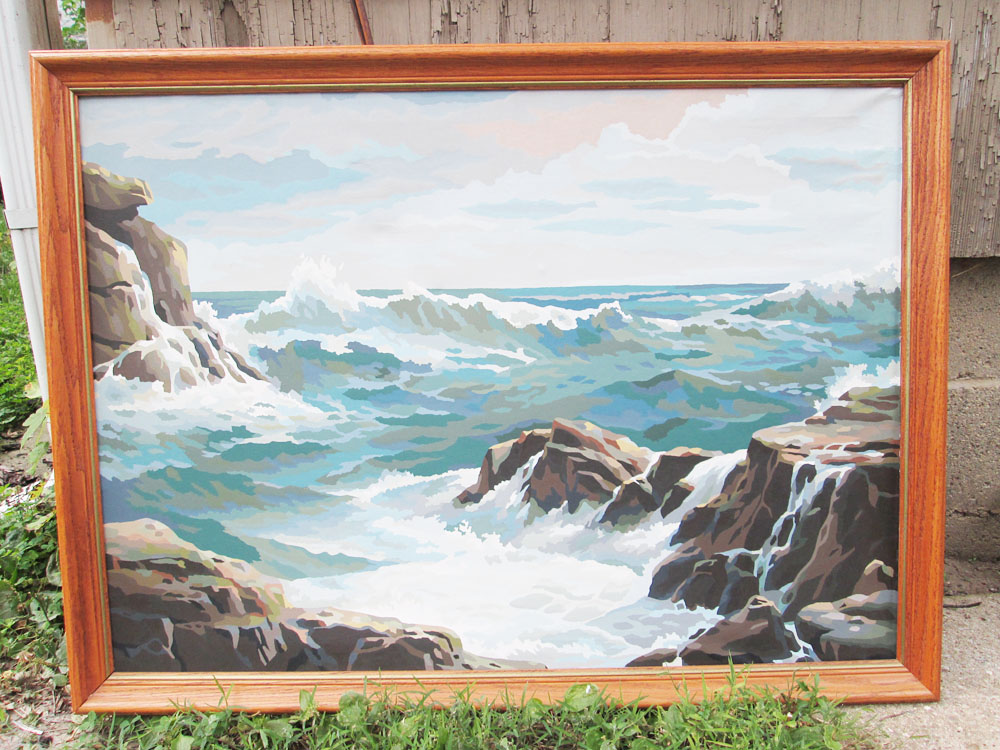 It measures a whopping 39″ x 29″, perfect for hanging over a couch! It's by far the largest one I've ever found, and it's the first ocean one I've ever found also… plus it's beautifully done and in great condition. The problem, of course, is shipping it – I'm going to try to sell it locally first, if I can find someone who wants it… It's times like this that I miss my antique mall booth!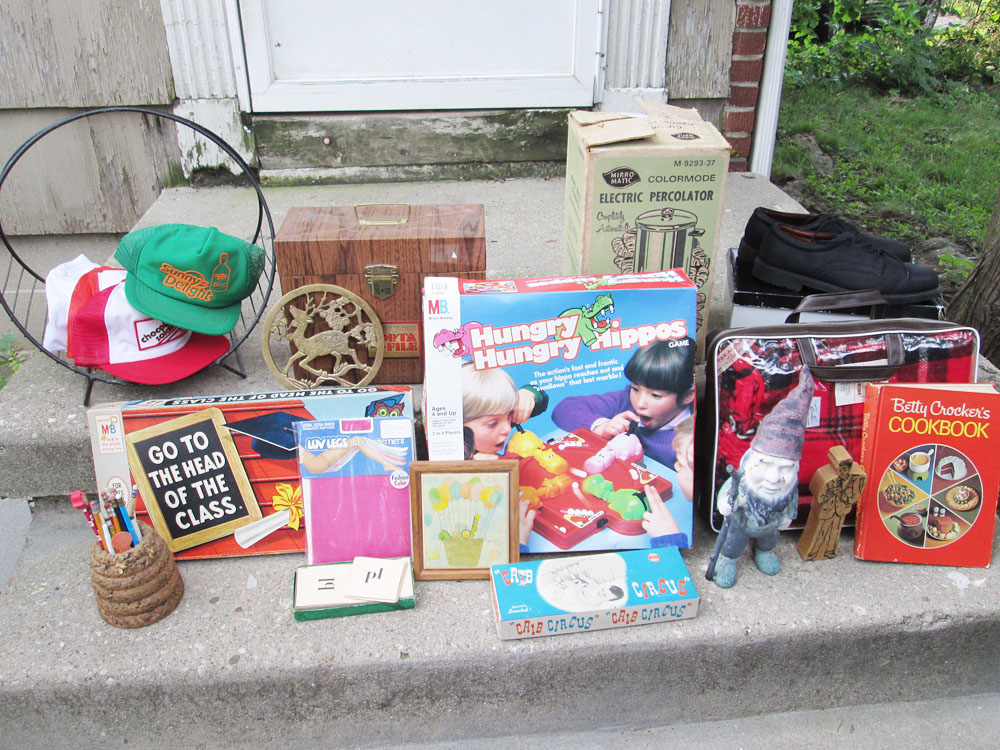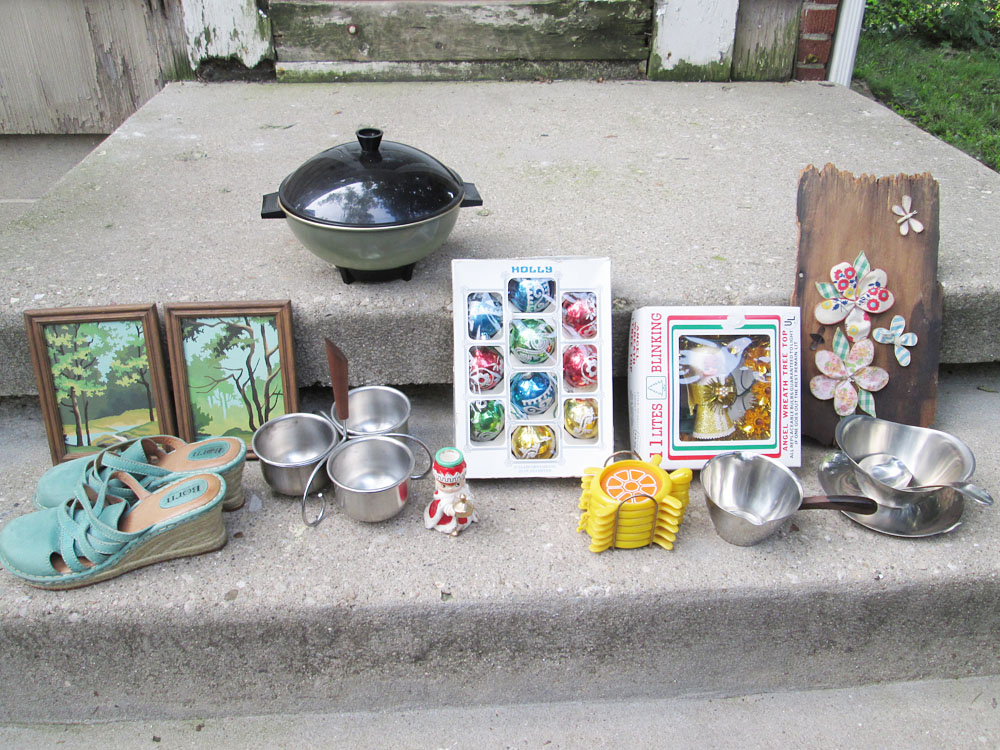 A church sale and a community garage sale yielded up most of the treasures this week, and the weather was finally beautiful after a month of almost daily rain… It was a good weekend all the way around! :)
4 Vintage Snapback Trucker Hats
Round Black Wire Magazine Rack
Vintage Brass Deer Trivet
Go To The Head Of The Class Board Game
Vintage Beehive Cork Pencil Holder (with bonus pencils!)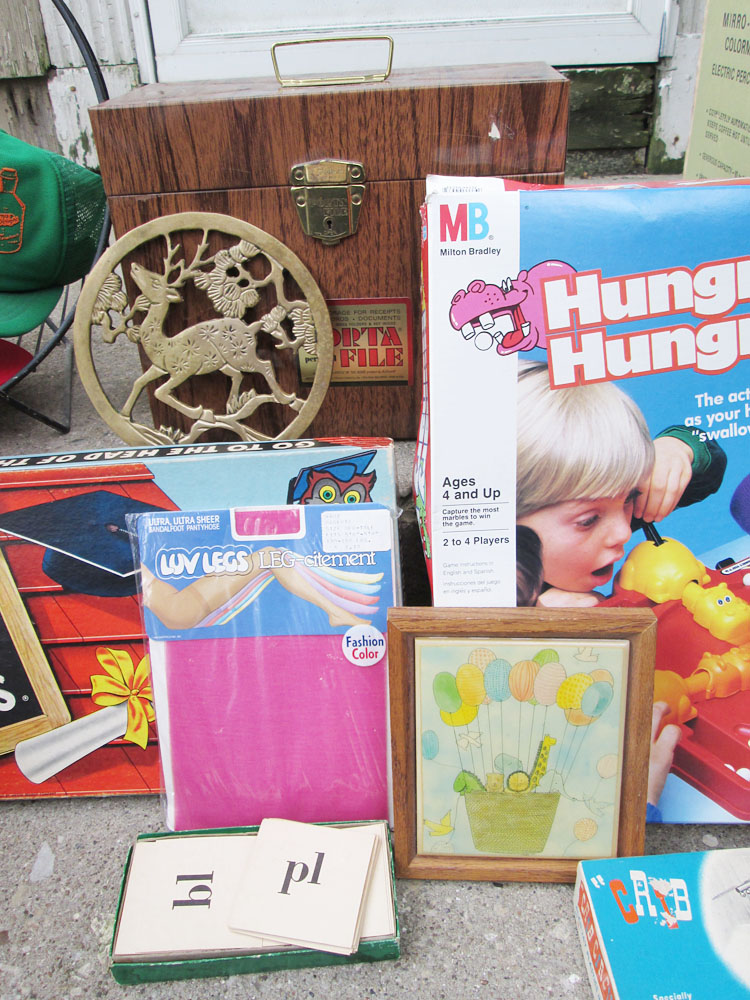 Vintage Porta File Metal File Box
Vintage Framed Nursery Tile Wall Art
Vintage 1980's Pink Pantyhose
1950's Flash Cards Set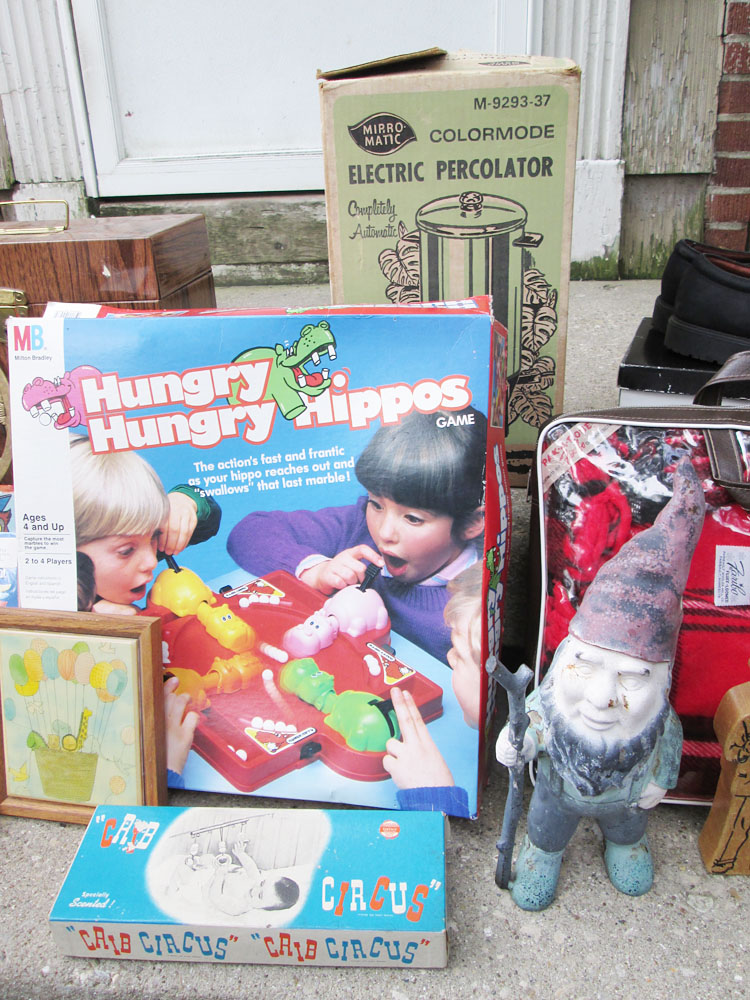 Hungry Hungry Hippos Game from 1978
Vintage Crib Circus Mobile
Vintage Cast Iron Garden Gnome (Will really wants to put him in our yard!)
Vintage Mirro Matic Coffee Maker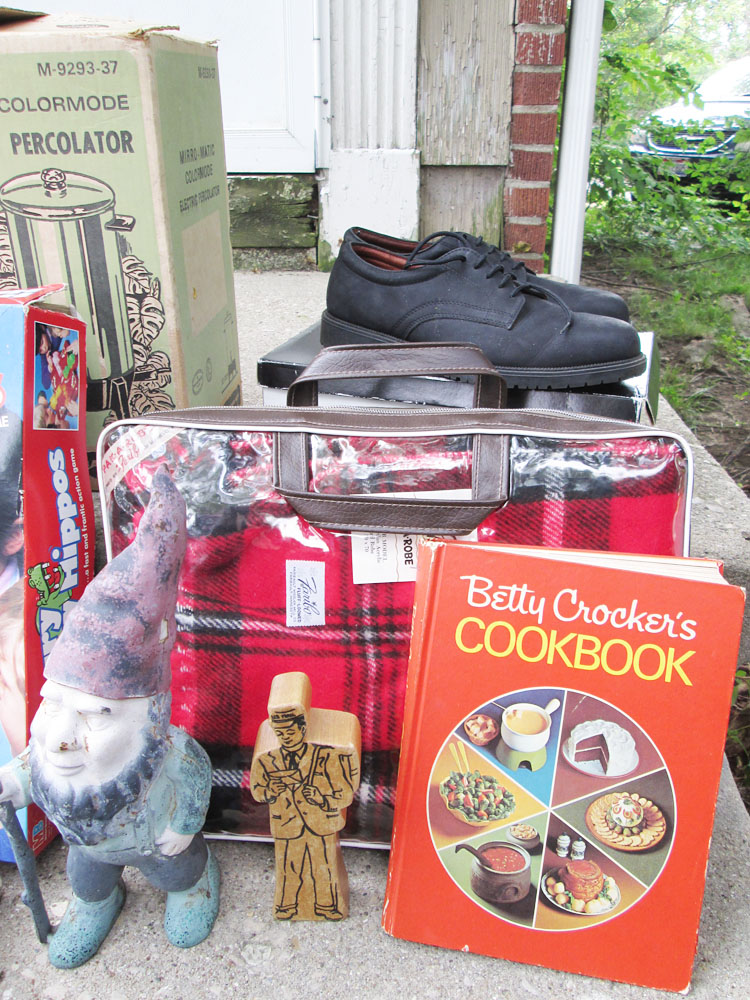 Nunn Bush Men's Oxford Shoes
Vintage Plaid Faribo Throw Blanket
Vintage Wooden Mailman Figurine
Betty Crocker's Cookbook 1972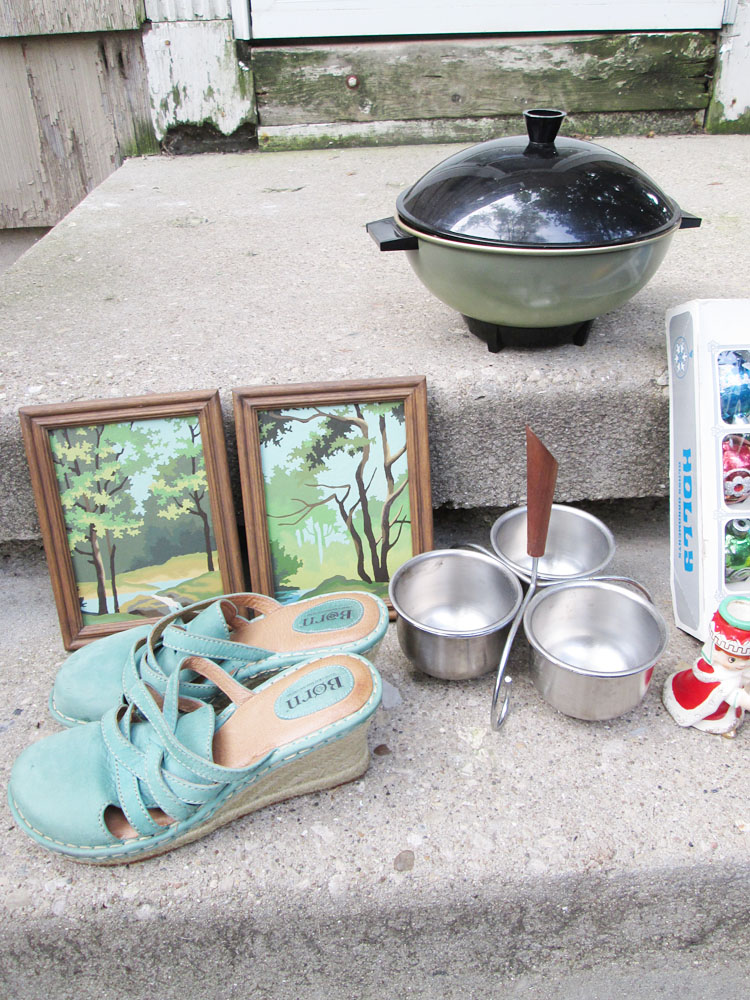 Vintage Round Electric Bun Warmer
Small Vintage Forest Paint By Number Set
Green Born Sandals
Vintage Stainless Condiment Serving Set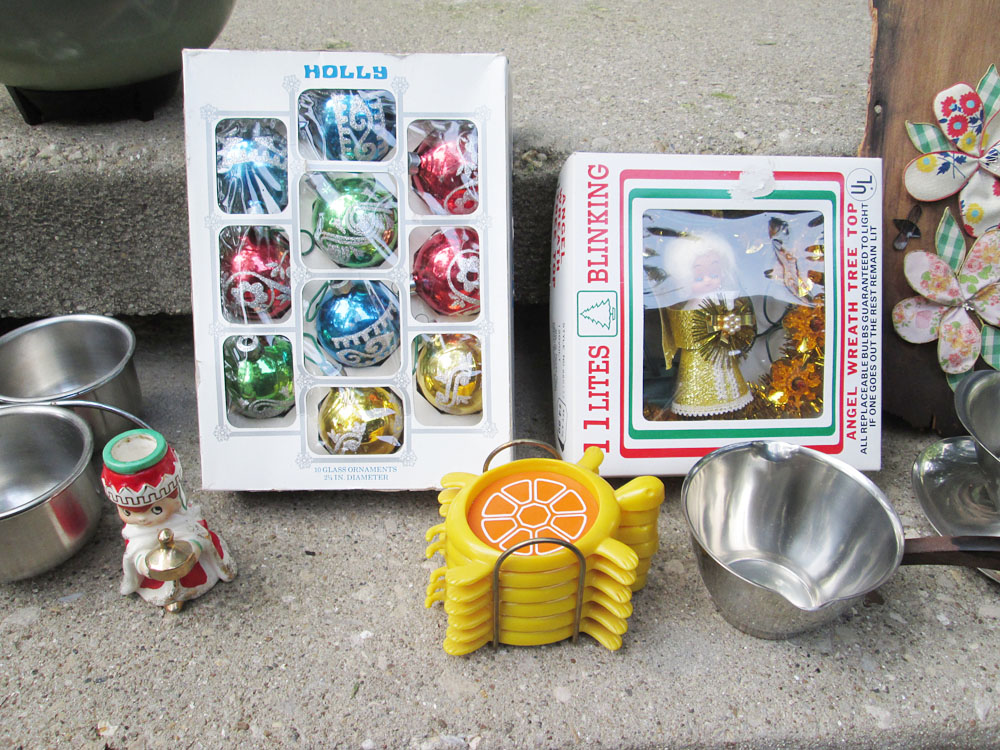 Vintage Glitter Glass Christmas Ornaments
Holt Howard Wise Man Candle Holder
Vintage Plastic Turtles Coaster Set
Vintage Angel Wreath Christmas Tree Topper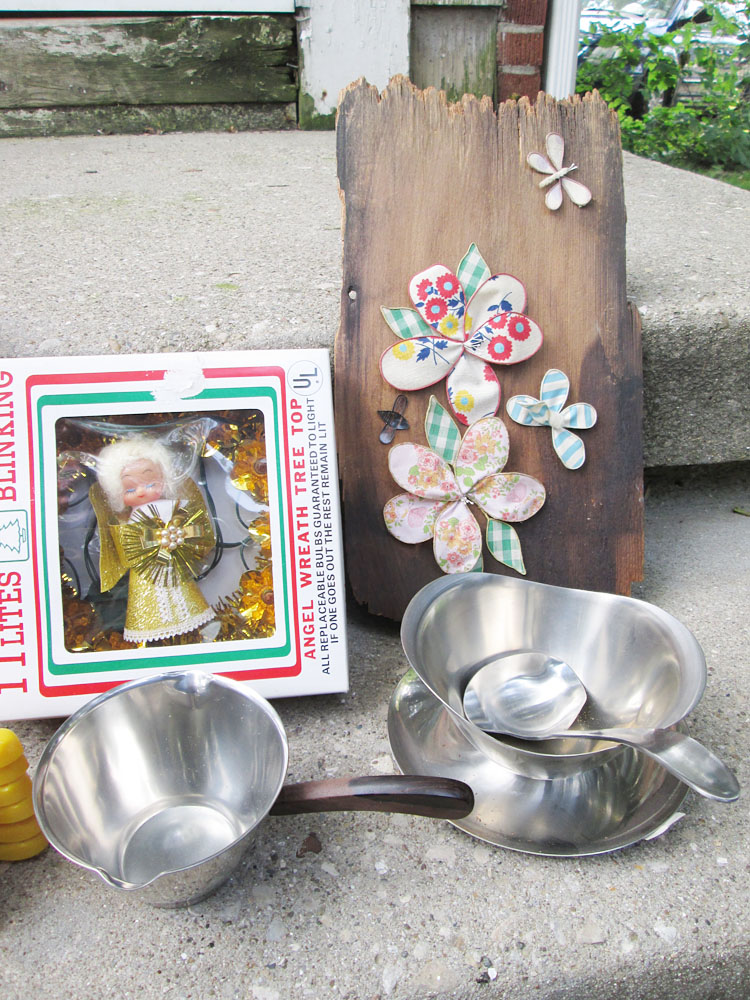 Vintage Stainless Gravy / Sauce Ladle
Vintage Stainless Gravy Boat & Ladle
Vintage Wood & Fabric Flowers Wall Art
Save










by