Thrift Haul – Quality Over Quantity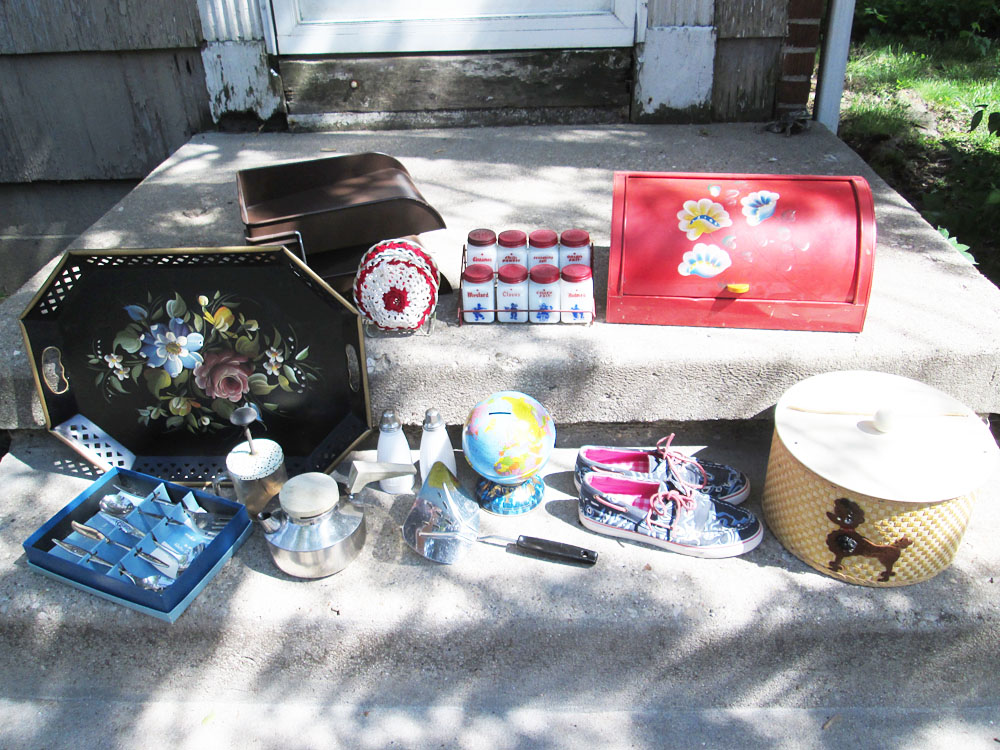 Not a huge haul this week – one of my favorite neighborhood sales yielded exactly ZERO items this year, which was a disappointment (to say the least). Luckily there was a pretty good sale by an antique dealer who was moving, where I was able to pick up a few things on half off day, and there was a church sale that had some fun stuff too. So, overall, not a bad weekend!
By the way, Mother Nature rained on my plans to go to the Springfield Flea Market. Maybe I'll be able to hit the one that happens in the fall…
Ok, let's check out what I got!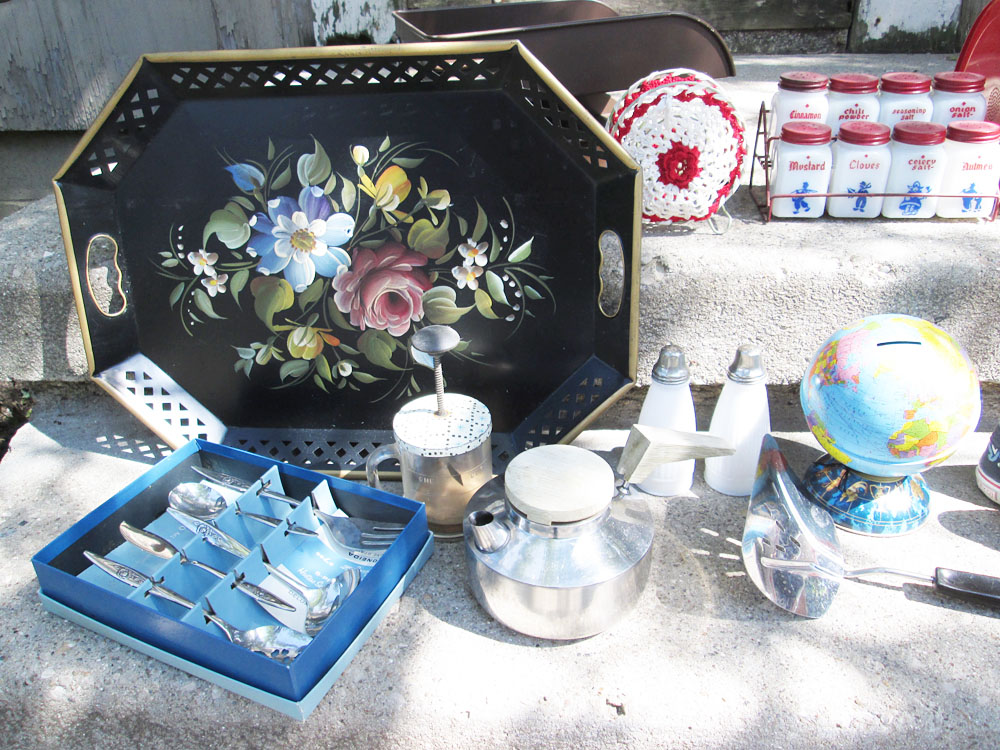 Black Metal Tole Ware Tray
Stainless Oneida Serving Set
Hazel Atlas Chopper
Stainless Teapot Made In Denmark
Milk Glass Salt & Pepper Shakers
Vintage Spatula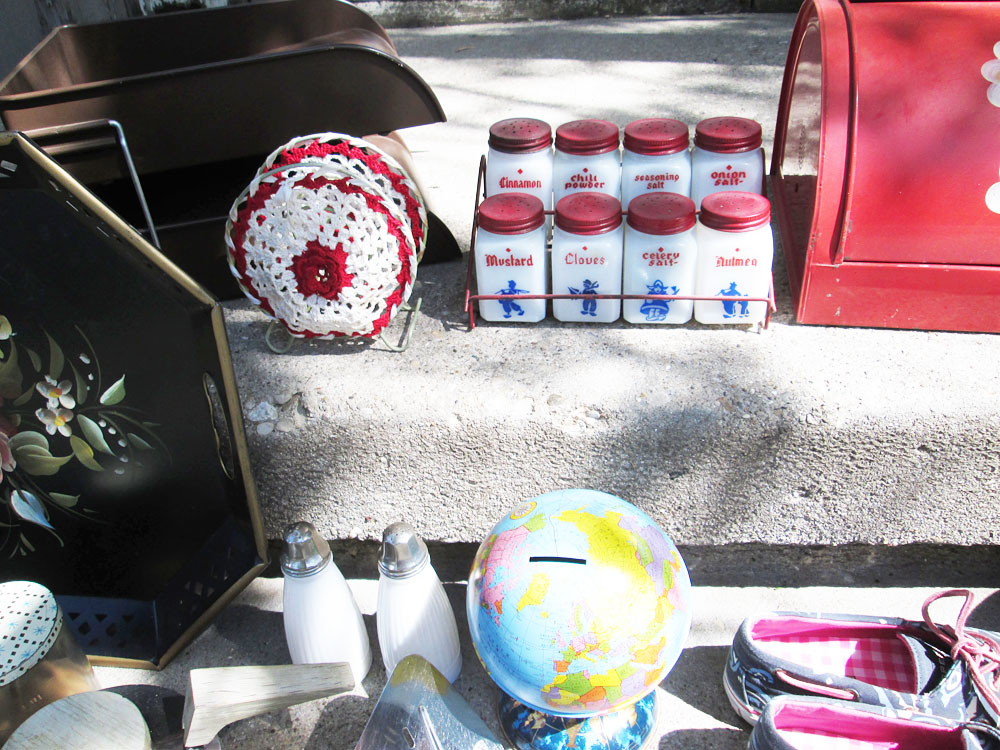 Tipp City Dutch Themed Spice Shakers Set
Crocheted Napkin Holder
Brown Metal Paper Tray
Ohio Art Tin Zodiac Globe Bank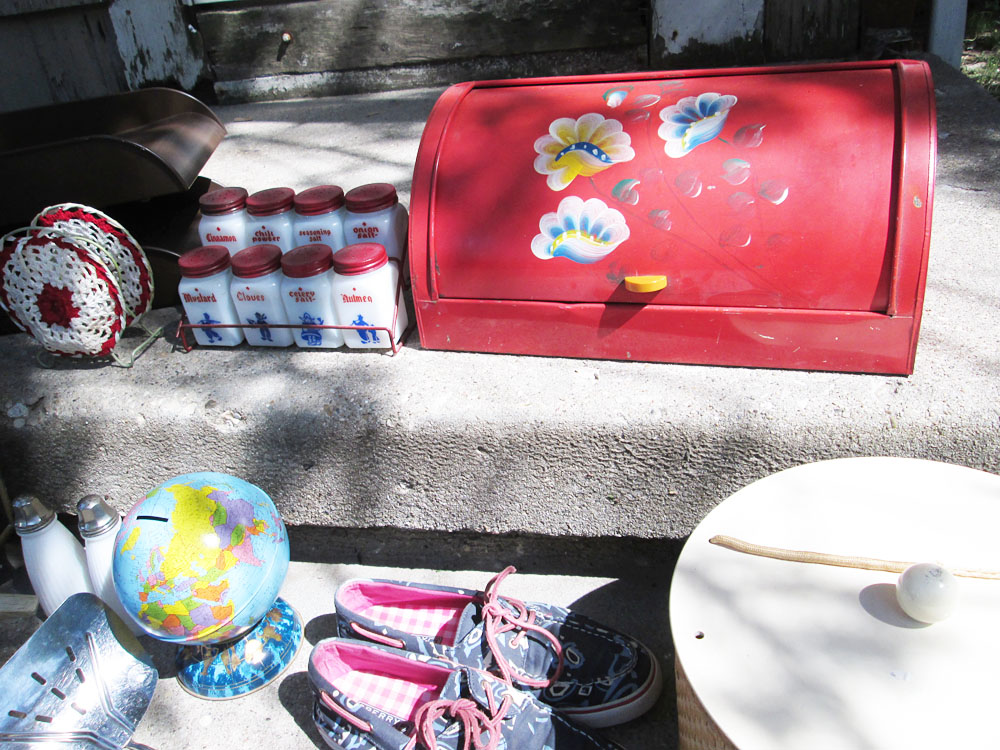 Red Metal Tole Ware Bread Box
Sperry Topsider Shoes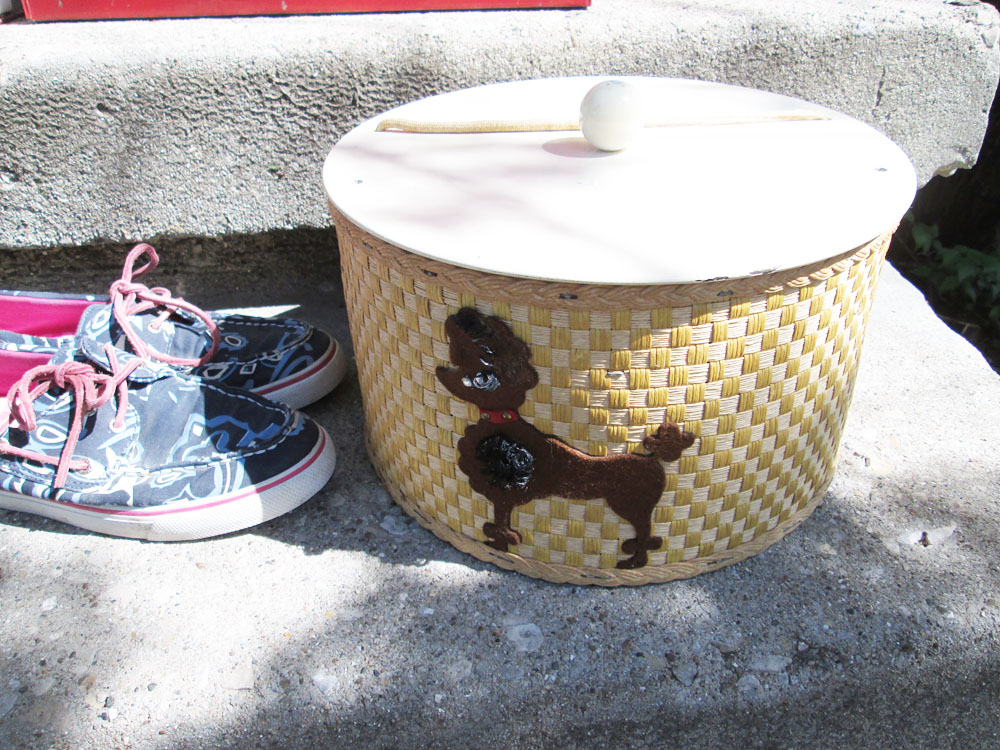 Poodle Sewing Box! :)










by