Thrift Haul – Small But Sweet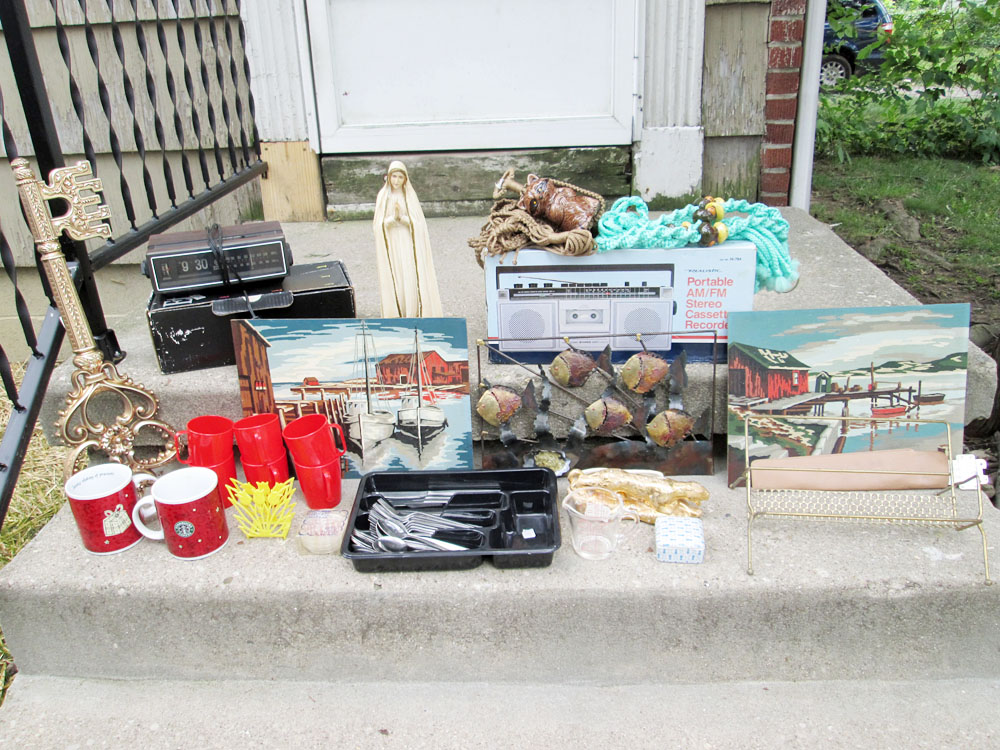 I had a very frustrating church rummage sale experience this weekend that I have to say something about – I mean really, I shouldn't complain about a volunteer run sale, that just doesn't seem right, but it was such a comedy of errors it was hard to believe!
First, I should say that they have this sale every year, so you would think they would have it together by now, but I guess not. There was no ad for it online anywhere that I saw, and I look pretty much everywhere that lists sales, every week. So, I missed the first day of the sale all together – bummer! The only reason I ran across it on the 2nd day was because there was a Craigslist ad for a community sale in the neighborhood – which didn't mention the church sale, by the way….
So, I drive over there Saturday morning and see signs on the side of the road – church rummage sale, 10 am! It was 9:15 am, so I pulled in the parking lot to wait. About half an hour later I happen to notice a couple of ladies walking in – so I get out to investigate. Yep, you guessed it – the sale opened at 9 am!
Luckily, I was still able to grab a few fun things there, some of them for half off even. So it wasn't a total wash – it was just a bit frustrating….
Between the church sale and a couple of estate sales, I came home with a decent little haul… Check it out! :)
Save










by