Thrift Haul – Working Hard, Not Much To Show For It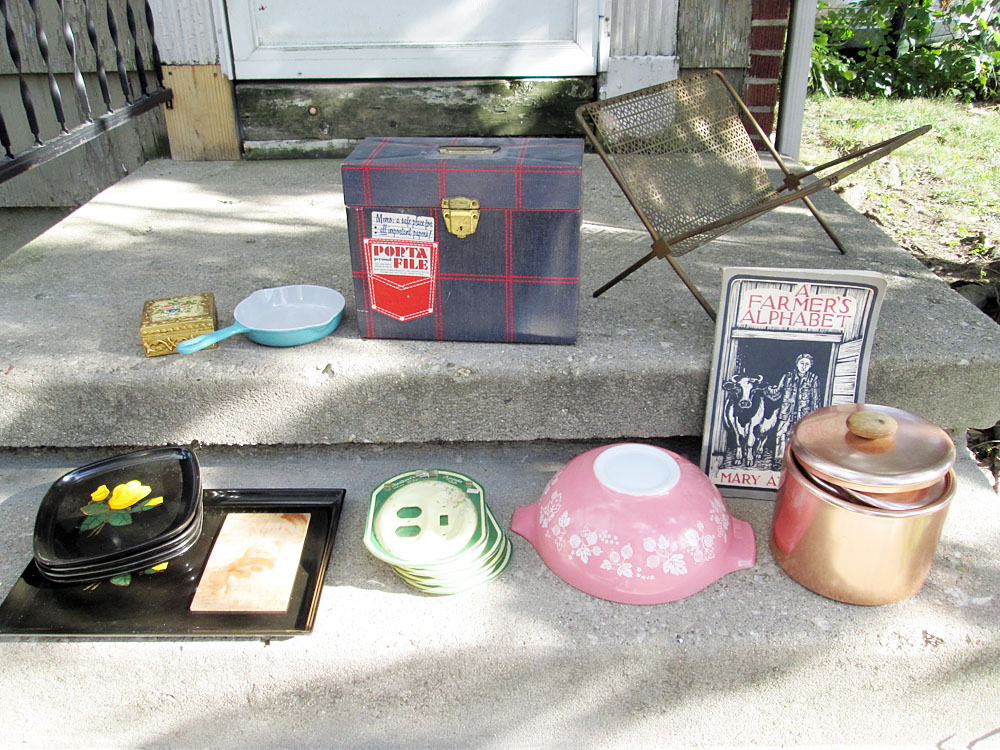 Guys, the shopping has been KILLING me the last couple of weeks! Seriously. Last weekend I bought a grand total of 3 items. This weekend I added a paltry 6 things to the pile, and decided I had enough to do a post… There haven't been any good estate sales, and the yard sales have been meh. I did try to turn the tide (try being the operative word!) by hitting the big Springfield Flea Market this weekend – my post on that will be coming in a couple of days.
Anyway, my point is, send some good junking vibes my way this week – I definitely need them!!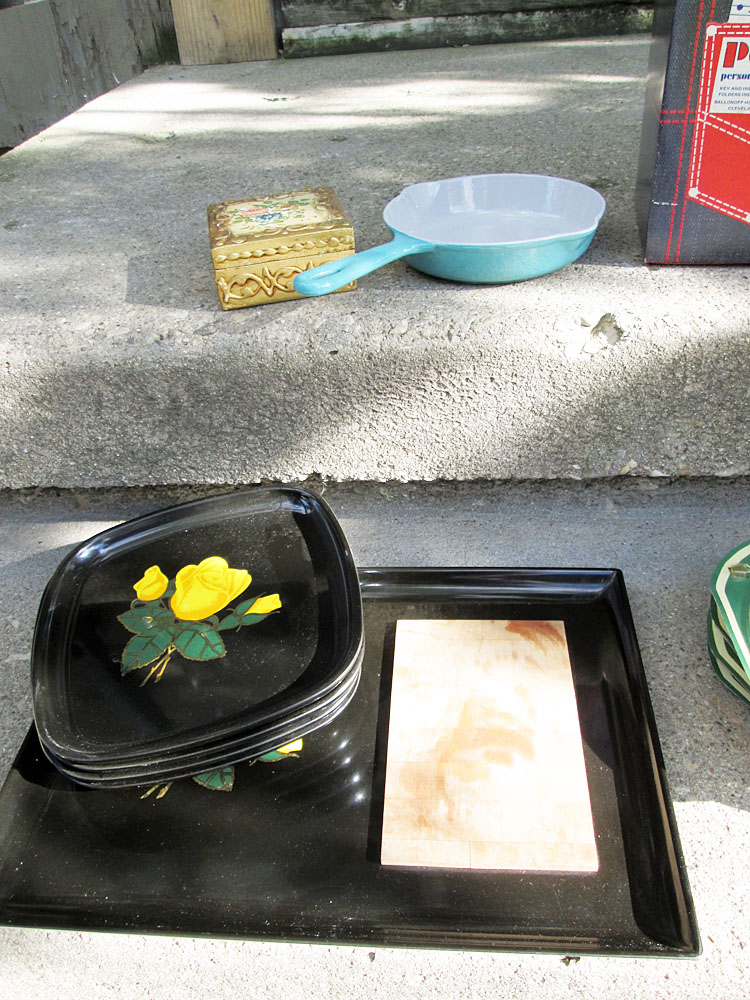 Couroc Yellow Roses Tray Set
Florentia Italy Trinket Box
Le Creuset 6″ Skillet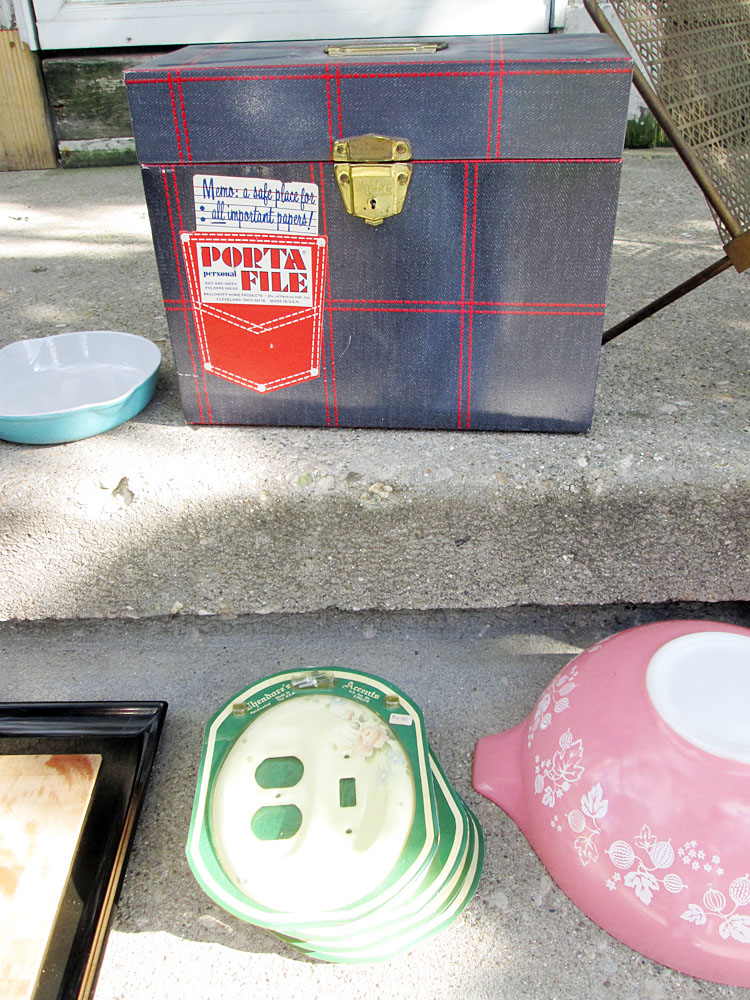 Ballonoff Porta-File File Box
Pfaltzgraff Ceramic Switch Plate Covers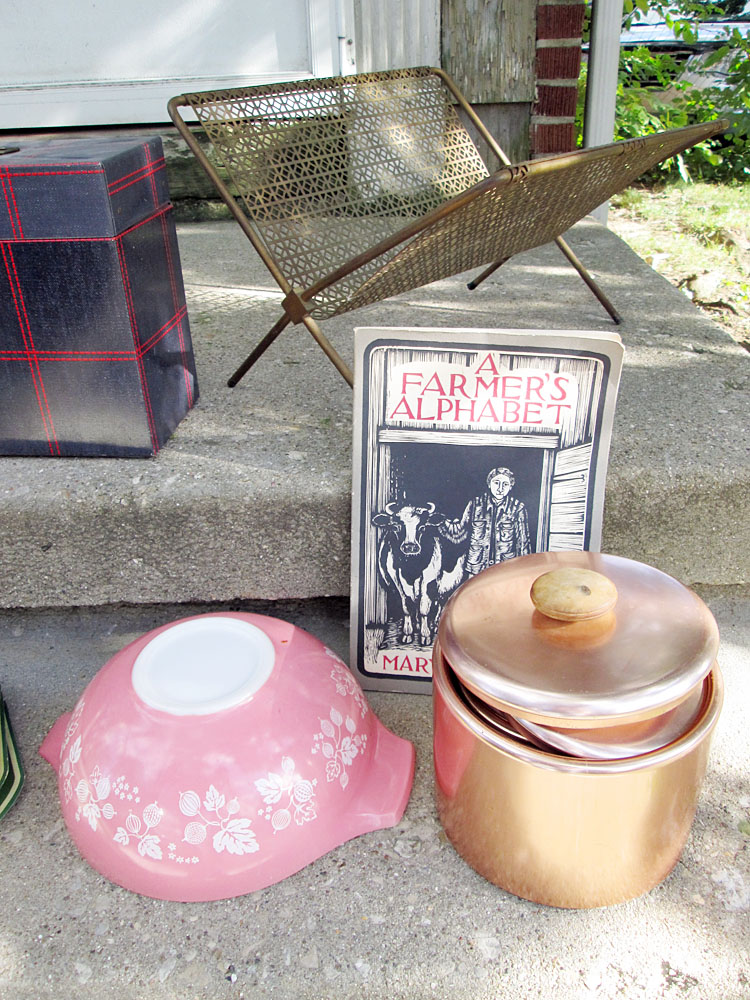 Pink Pyrex Mixing Bowl
Aluminum Canister Set
Farmer's Alphabet Book
Metal Magazine Rack
Save










by