Thrift Haul – Irresistible Estate Sale Goodness!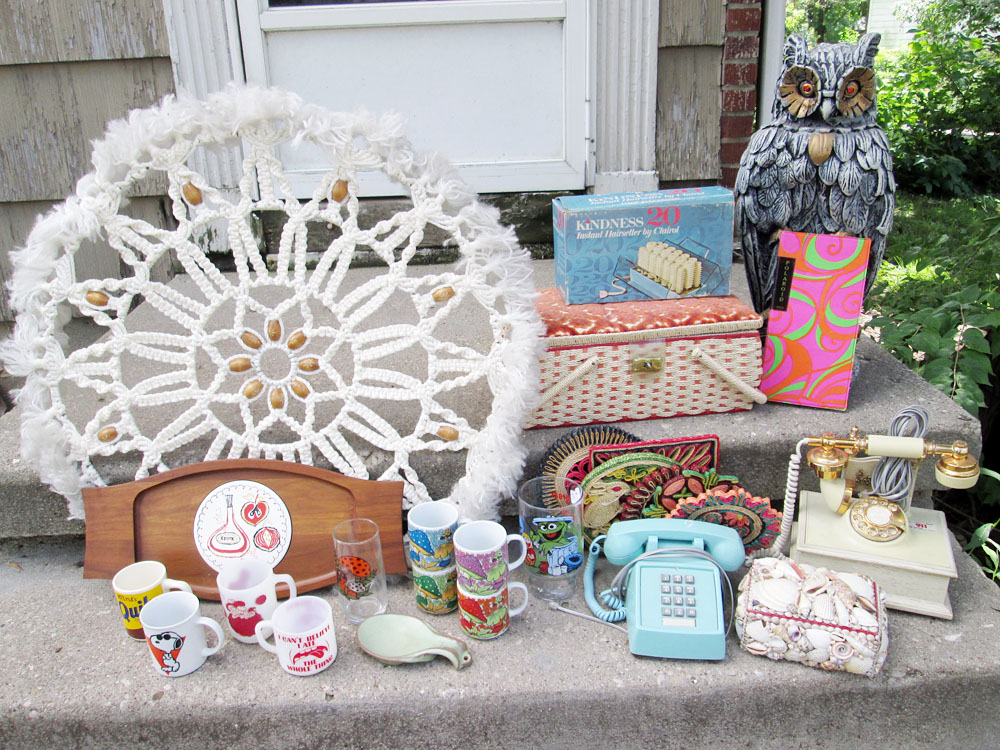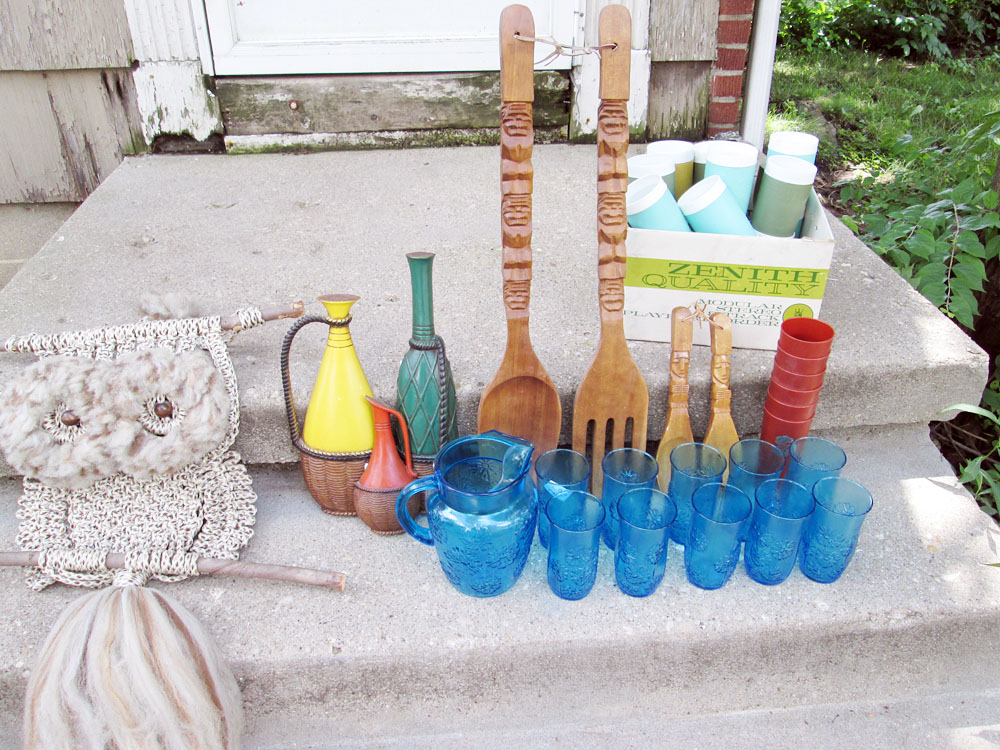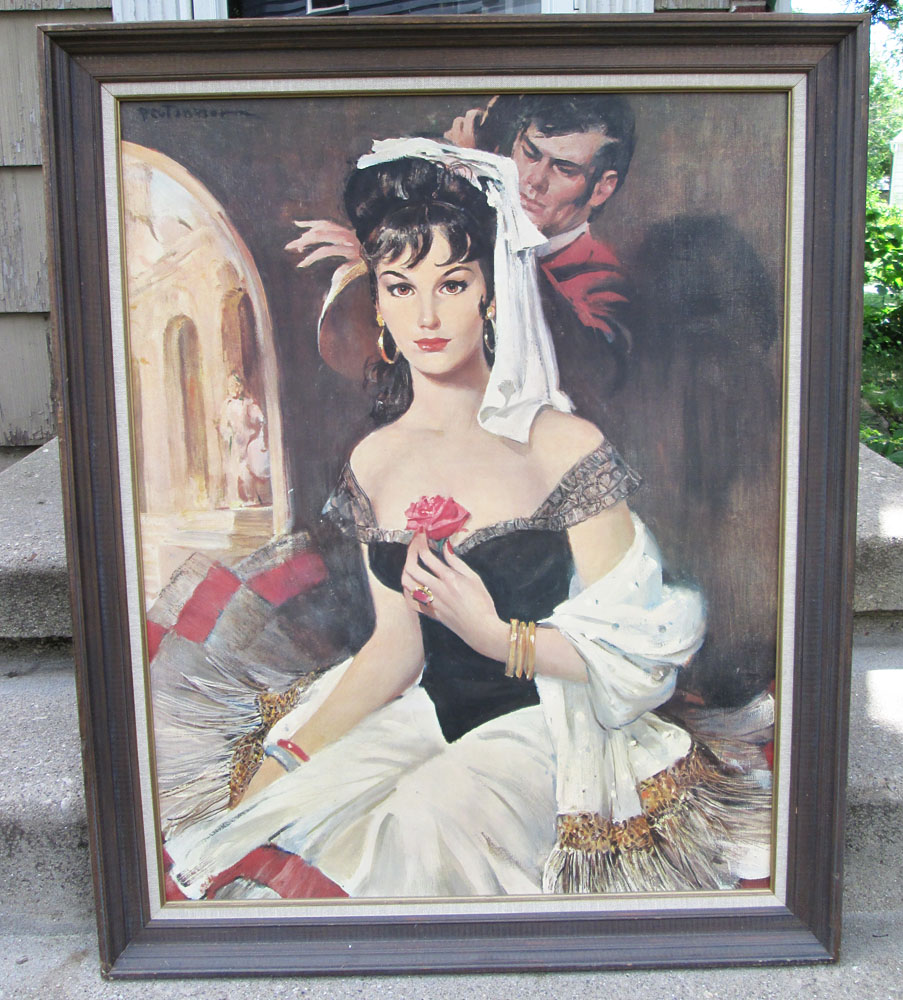 This weekend I had one of those rare estate sale experiences that all vintage geeks dream of – I hit a sale where everything I saw and wanted on the first day, but couldn't grab, was still there on half off day. I mean EVERYTHING. It was crazy – I don't know where all the other shoppers were, but I'm glad they stayed away!
I also hit a church sale on Saturday morning, and I was able to grab some fun stuff there too… I am SO happy that this weekend turned out so well, since last weekend was a big fat dud (I didn't even do a haul post for last weekend!).
Let's take a closer look at what I got, shall we? :)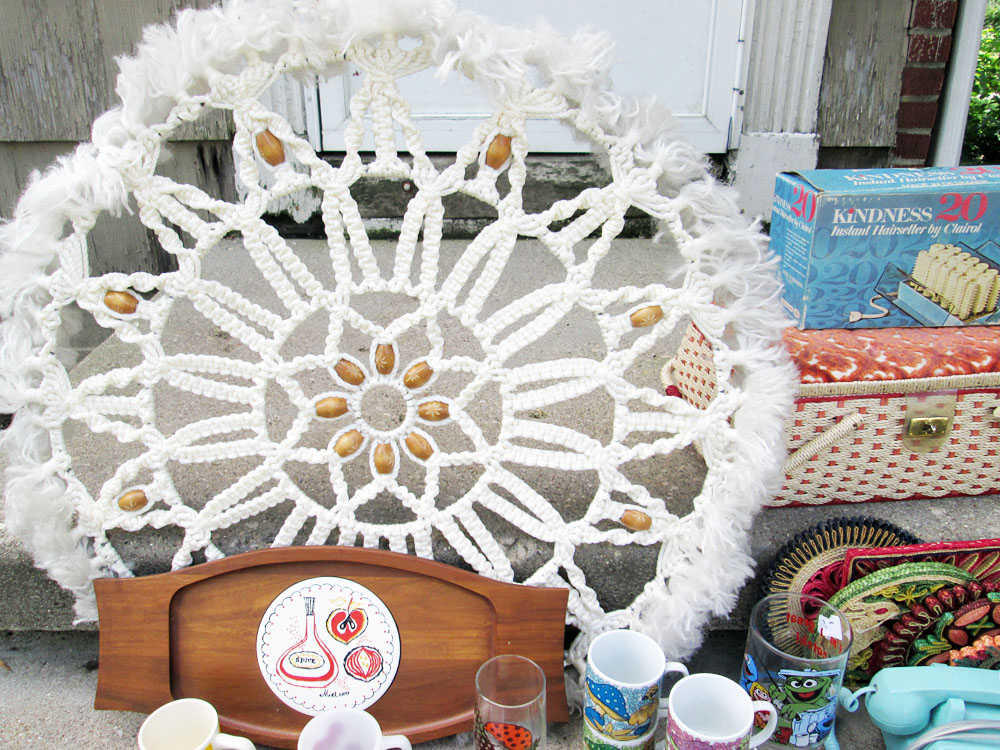 Vintage Macrame Wall Hanging – how amazing is this?!!? The macrame gods have definitely been smiling upon me lately. ;)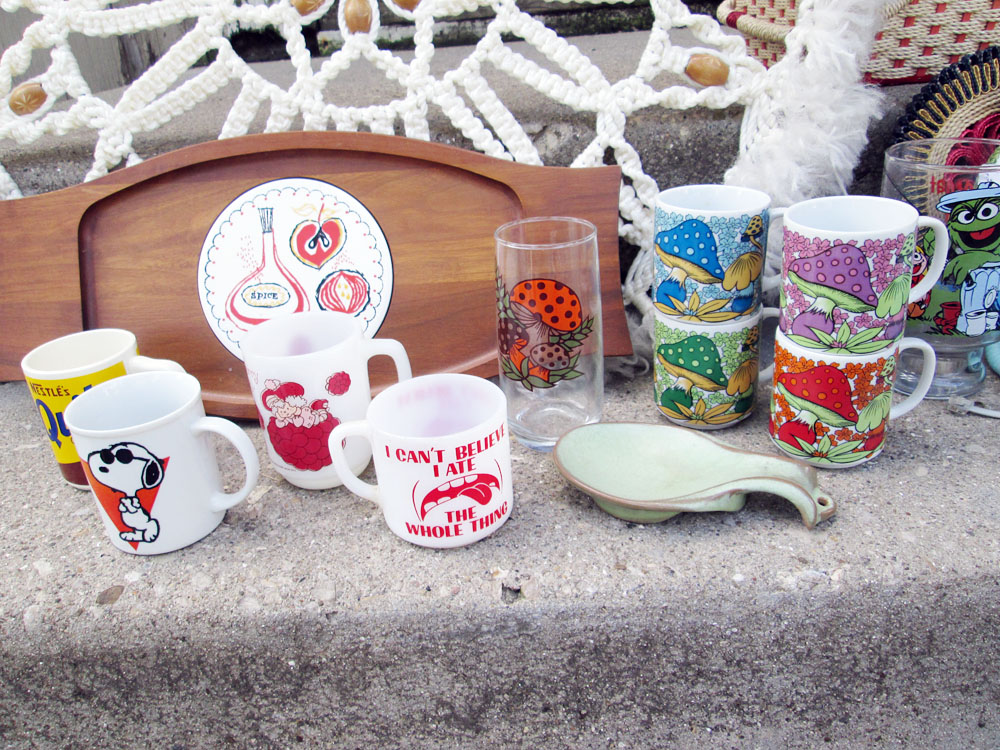 Vintage Cheese Plate
Vintage Mugs
Vintage Merry Mushroom Drinking Glass
Frankoma Spoon Rest
Vintage Sesame Street Drinking Glass
Blue Vintage Push Button Telephone
Vintage Shell Art Jewelry Box
Lot of Vintage Hot Pads
Vintage Boudoir Telephone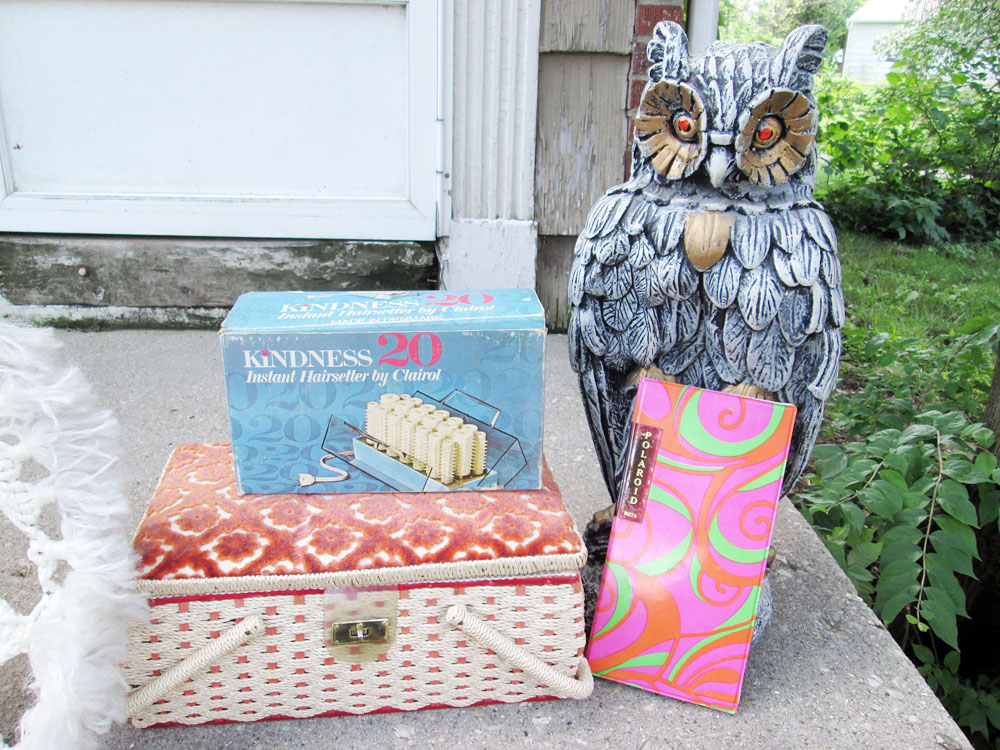 Large Vintage Ceramic Owl Statue
Vintage Clairol Kindness 20 Hot Rollers
Vintage Sewing Basket
Vintage Polariod Photo Album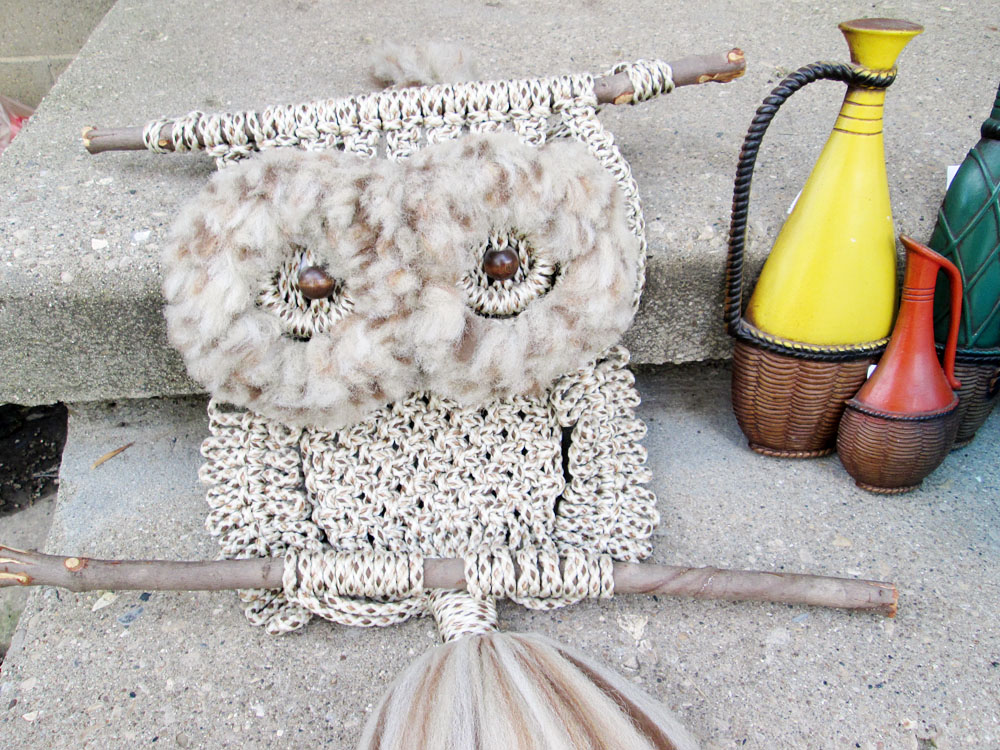 Vintage Owl Macrame Wall Hanging – see what I mean about the macrame gods? I mean seriously!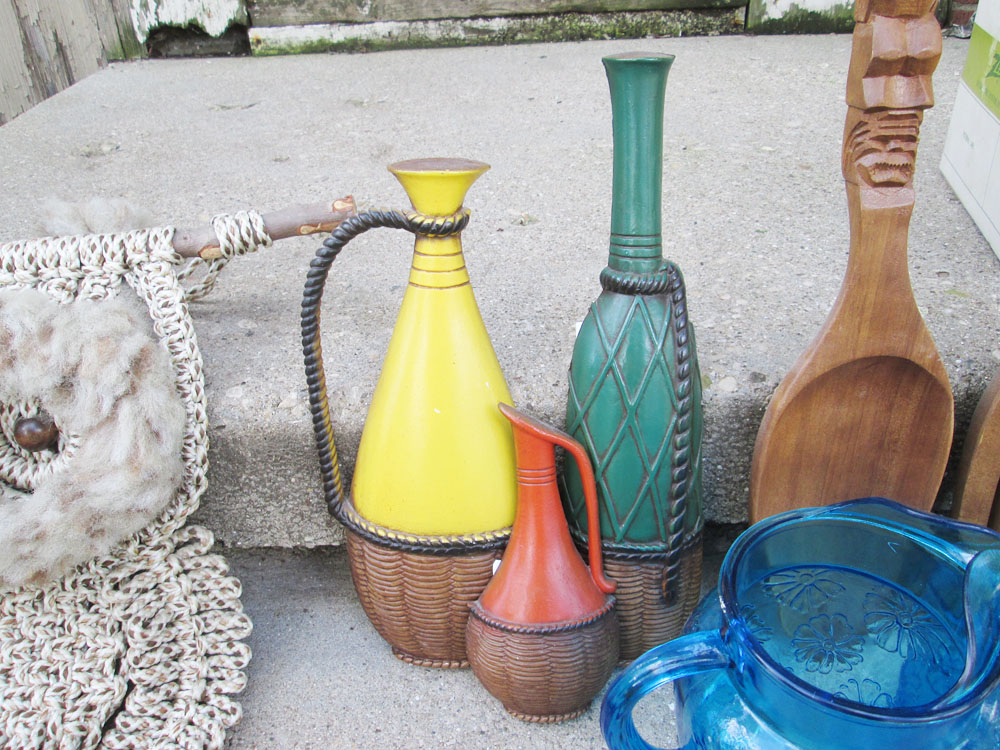 Vintage Sexton Metal Wall Hanging Set – Pitchers? Carafes? Any keyword help for these is most appreciated, just leave it in the comments section!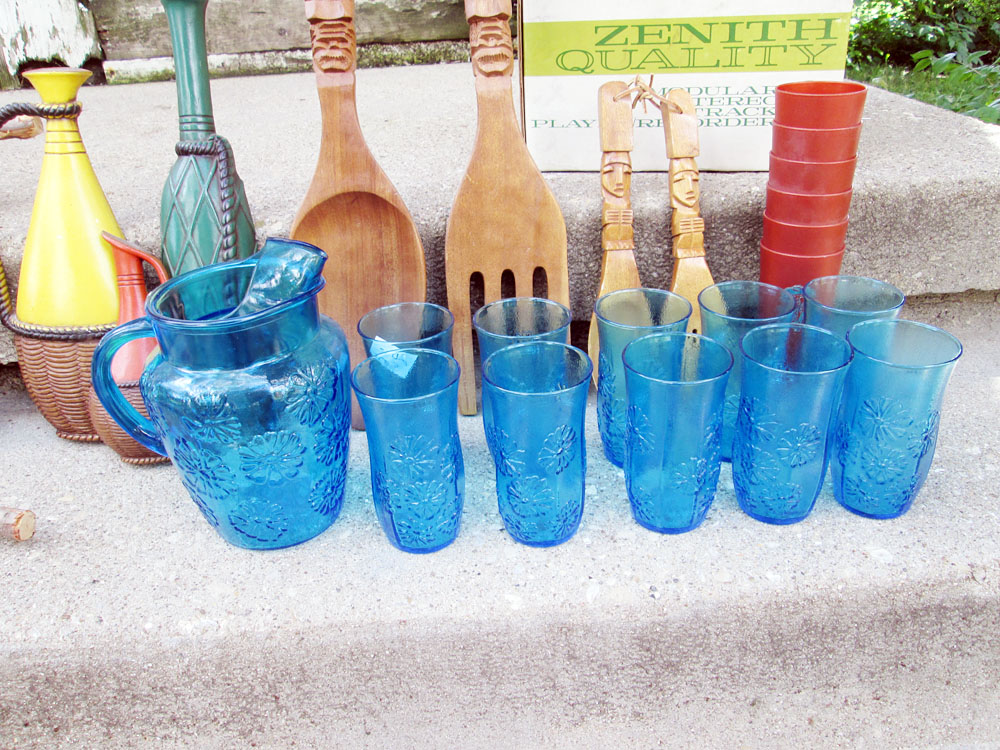 Vintage Anchor Hocking Blue Daisy Pitcher and 10 (!!) Glasses Set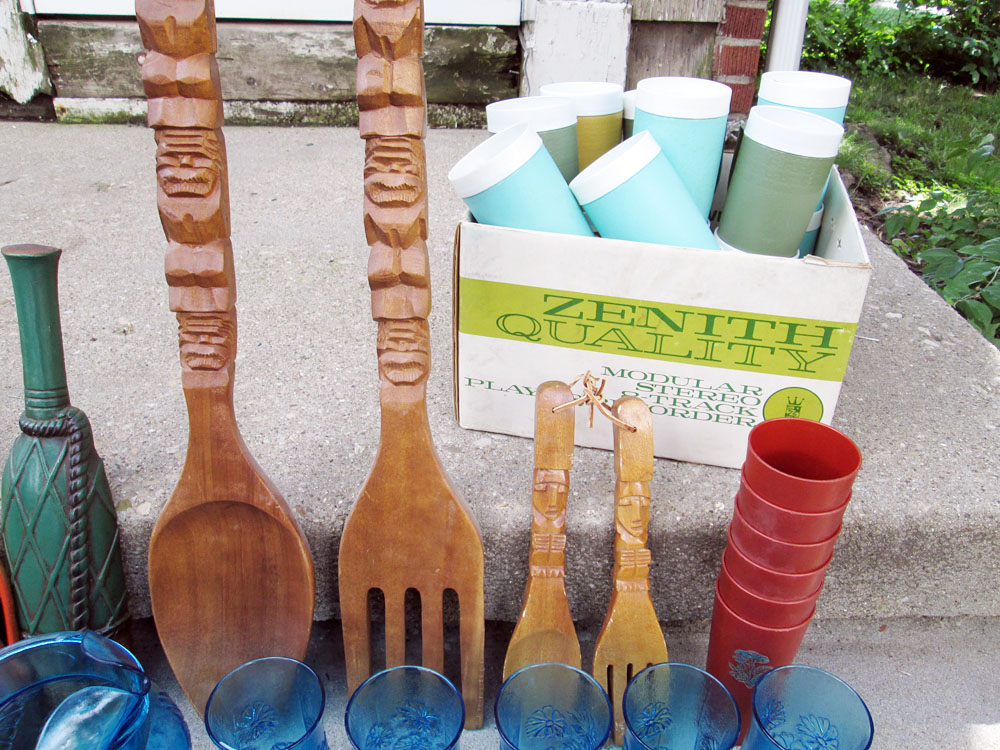 Large Vintage Wood Fork & Spoon Wall Hanging Set
Small Vintage Wood Fork & Spoon Wall Hanging Set
Vintage Plastic Mushroom Tumblers
Vintage Bolero Plastic Tumblers Lot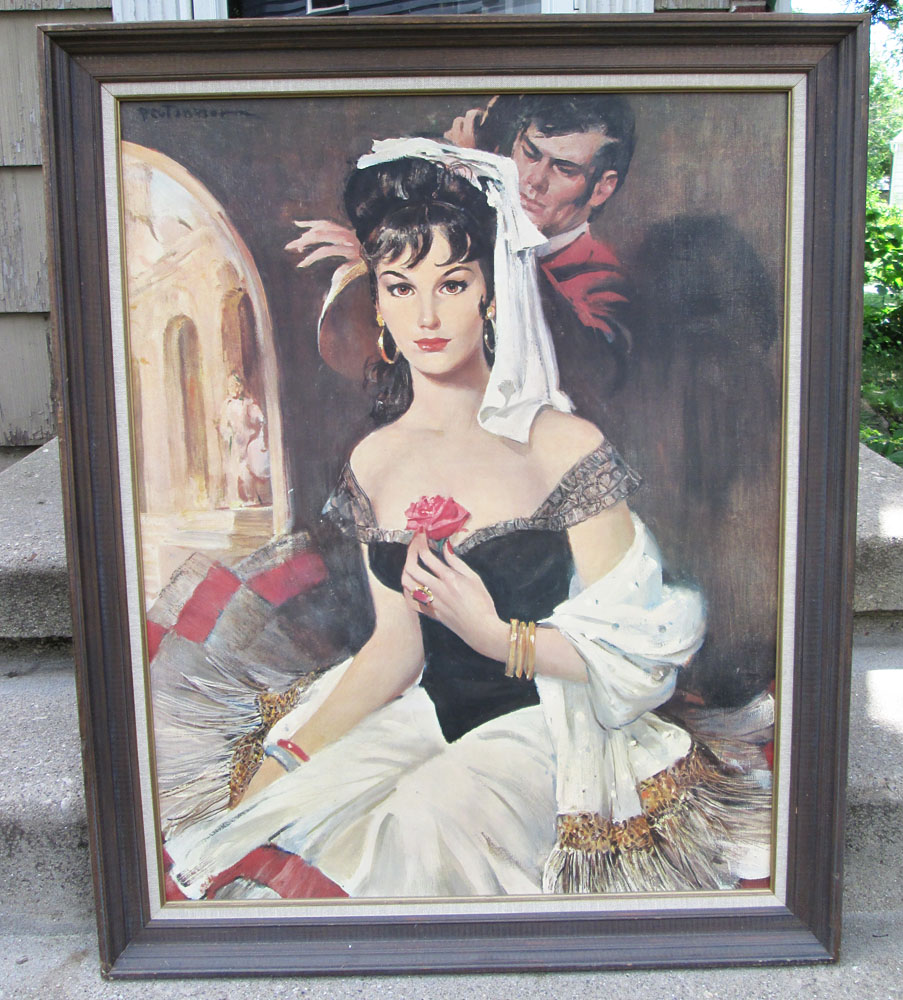 And last but not least this beauty – which I think I am going to keep! It measures a whopping 35″ x 43″ – which equals a packaging nightmare. But the price was so good, and the condition of it is so great, I just couldn't leave it behind! I may end up listing it eventually, but for now I think it is going to find a home on my wall instead. :)
Save










by