5 Vintage Trends I'm Kind Of Over
Dear Pinterest, Home Decor Magazines, The Vintage Blogosphere, And Anyone Else It May Concern:
I hate to say it, but I'm kind of over these vintage trends. I'll still sell these items if and when I find them (as long as there are people out there that still want these looks, which I suppose that there are, somewhere…), but what I really want from you is to show me something new. Seeing these same trends over and over again has taken the shine off of some perfectly good vintage collectibles, making them boring and predictable….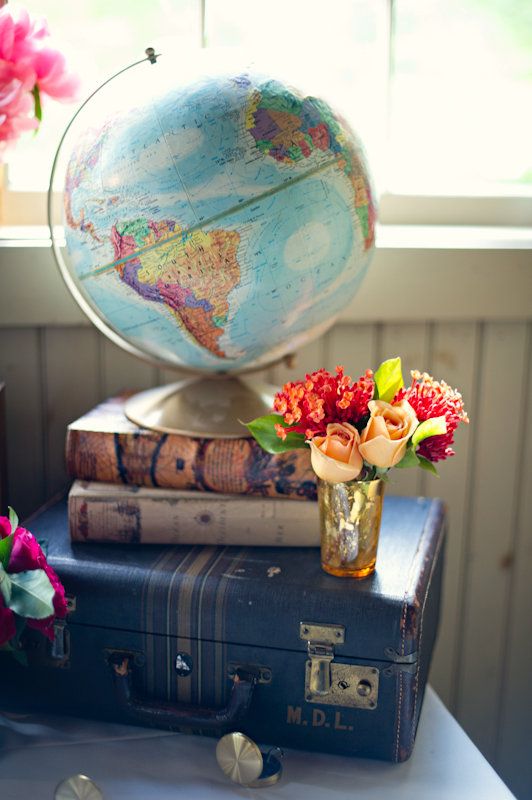 (photo from Style Me Pretty, found via Pinterest)
Vintage Globes
Oh it hurts me – but I'm kind of over vintage globes, and their cousins, vintage maps. There is no better example out there of repetition killing a good thing – I used to love, love, LOVE them. Now I think I could go the rest of my life without ever seeing another one and it wouldn't bother me. That makes me sad.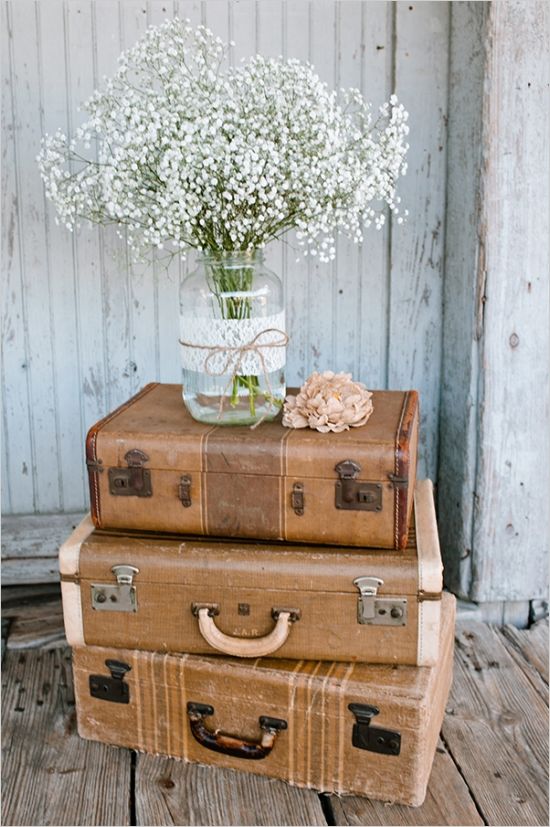 (photo from Wedding Chicks, found via Pinterest)
Vintage Suitcases
Often paired with vintage globes (because, TRAVEL), old suitcases have been relentlessly repurposed and upcycled until they stopped being a fun trend and turned into a tired cliche. It's too bad, because there are some really cool ones floating around out there…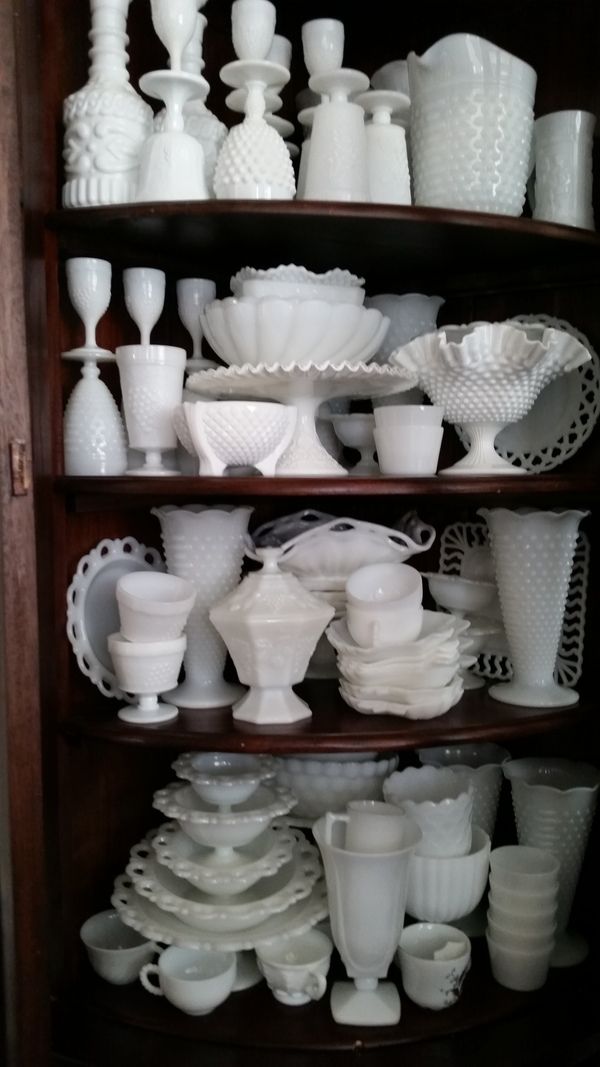 (photo from Dusty Old Thing, found via – where else – Pinterest.)
Vintage Milk Glass
I actually have a couple Fenton hobnail milk glass candle holders that belonged to my grandmother, and I love them – I wouldn't part with them for the world. But the milk glass trend has really gotten old… I think the tipping point came when it started to be popular to use milk glass as wedding decor – before that it was kind of an interesting niche collectible.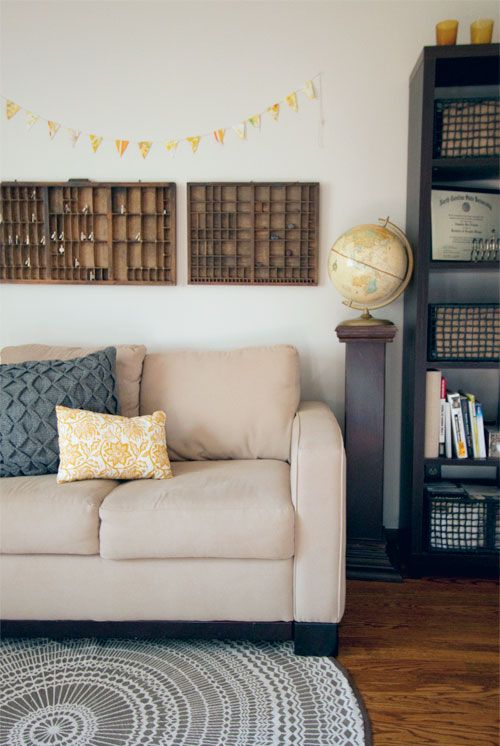 (photo from Wit And Whistle, found via Pinterest)
Vintage Printer's Trays
While I am happy that something that isn't being used for its original purpose much anymore has found new life as wall decor (that's always a good thing!), I'm just tired of seeing printer's trays everywhere.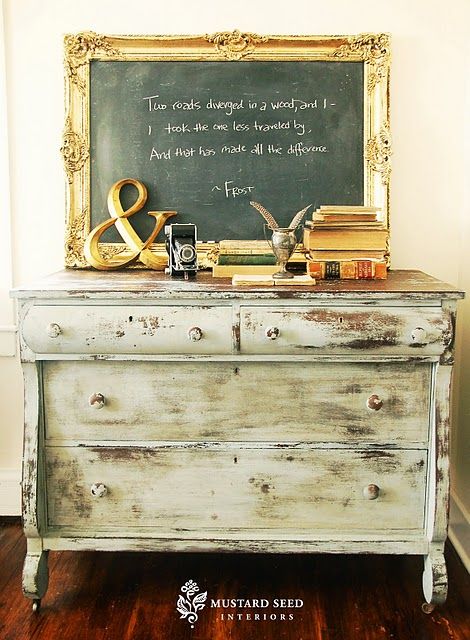 (photo from WhisperWood Cottage, found via Pinterest)
Vintage Chalkboards
I don't have as much of a problem with actual vintage chalkboards as I do with old frames that have been turned into chalkboards, and stuff that has been painted with chalkboard paint. I could never really understand the appeal. It's like I look at them, and I feel chalk grit between my fingers and smell chalk dust in my nose – elementary school flashbacks, maybe? I don't know, but it's not good…
So, what do you think?
Are you over these things too, or do they still interest you? What vintage trends are you tired of seeing?
Save










by