Featured Collectible – Vintage Macrame – 70's Craft Series #2
If you have followed me for a while you know that over the last couple of years I've developed a bit of a macrame obsession. So you can imagine the internal cartwheels I was doing when I found the holy grail of all vintage macrame scores a couple of weeks ago: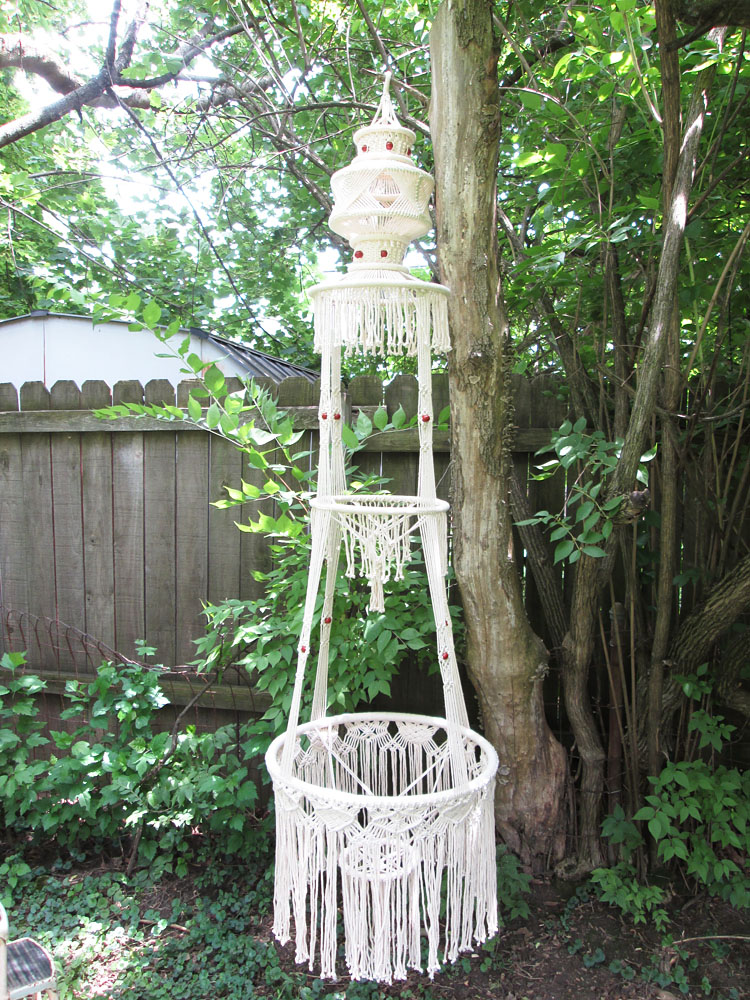 Vintage Macrame Hanging Planter Holder Side Table
Yep, that's a nearly 8′ tall hanging plant holder / side table and it is GORGEOUS. SO hard to part with – but it is up at auction on eBay right now!
Luckily, macrame was a really popular craft in the 70's – that means there is still quite a bit of it floating around out there, waiting to be reclaimed. Not all of it is done well though, so it is especially fun to find pieces like the one I found, that were made by someone who had some skill, and took extra care to make their projects turn out nicely…
I actually have another hanging plant holder in my eBay store that has butterfly beads on it, with a matching ceramic planter – I'm kind of surprised it hasn't sold yet!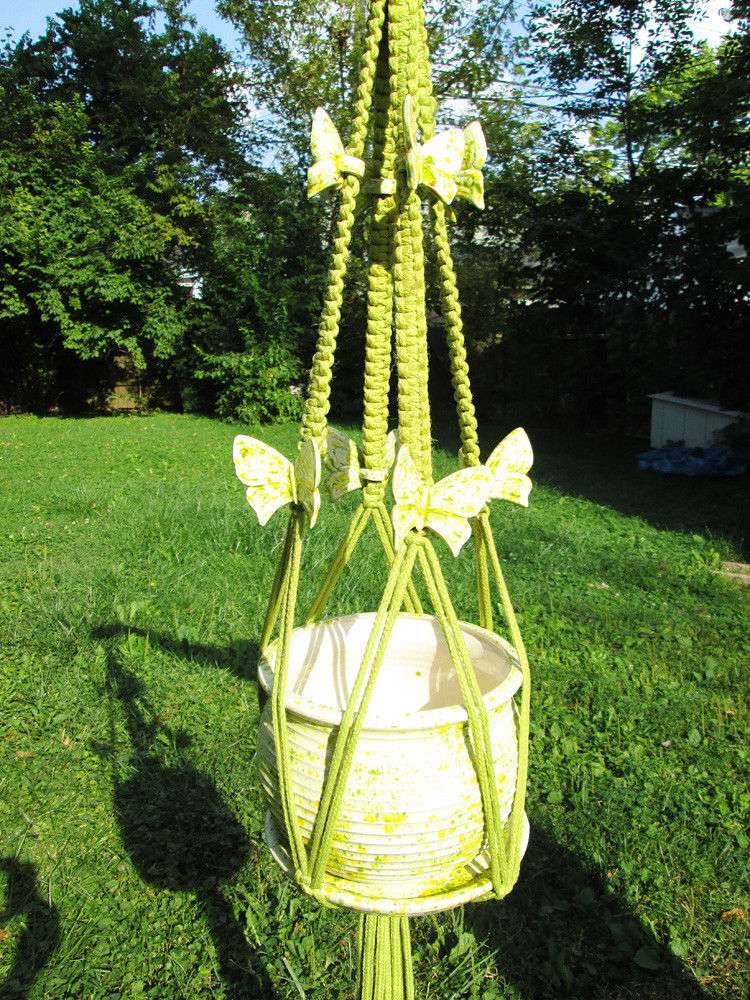 Vintage Macrame Hanging Butterfly Planter Holder
Plant holders seem to be the most popular macrame craft, but they were not the only thing that people made – let's take a look at what else is out there: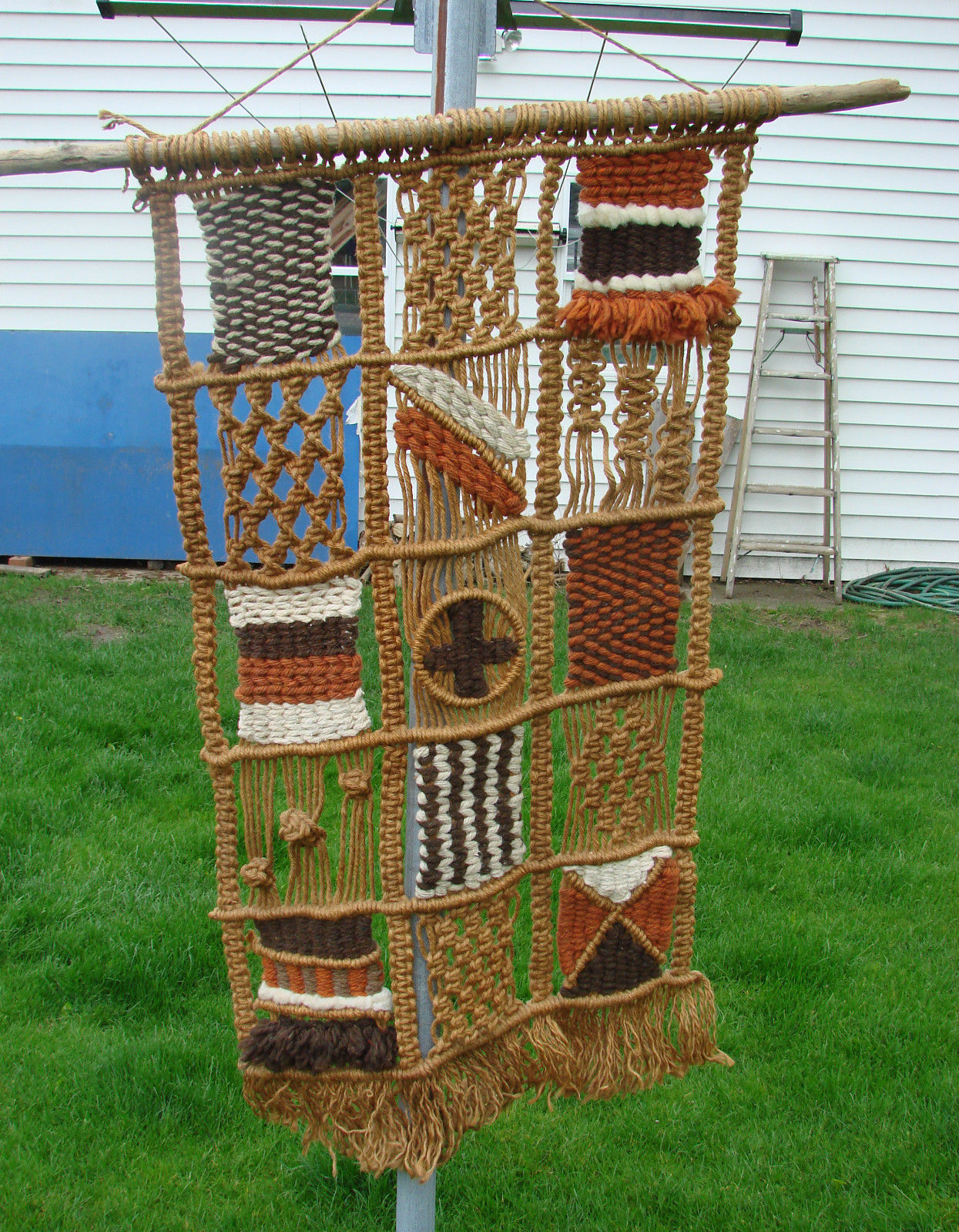 Vintage Macrame Wall Hanging Art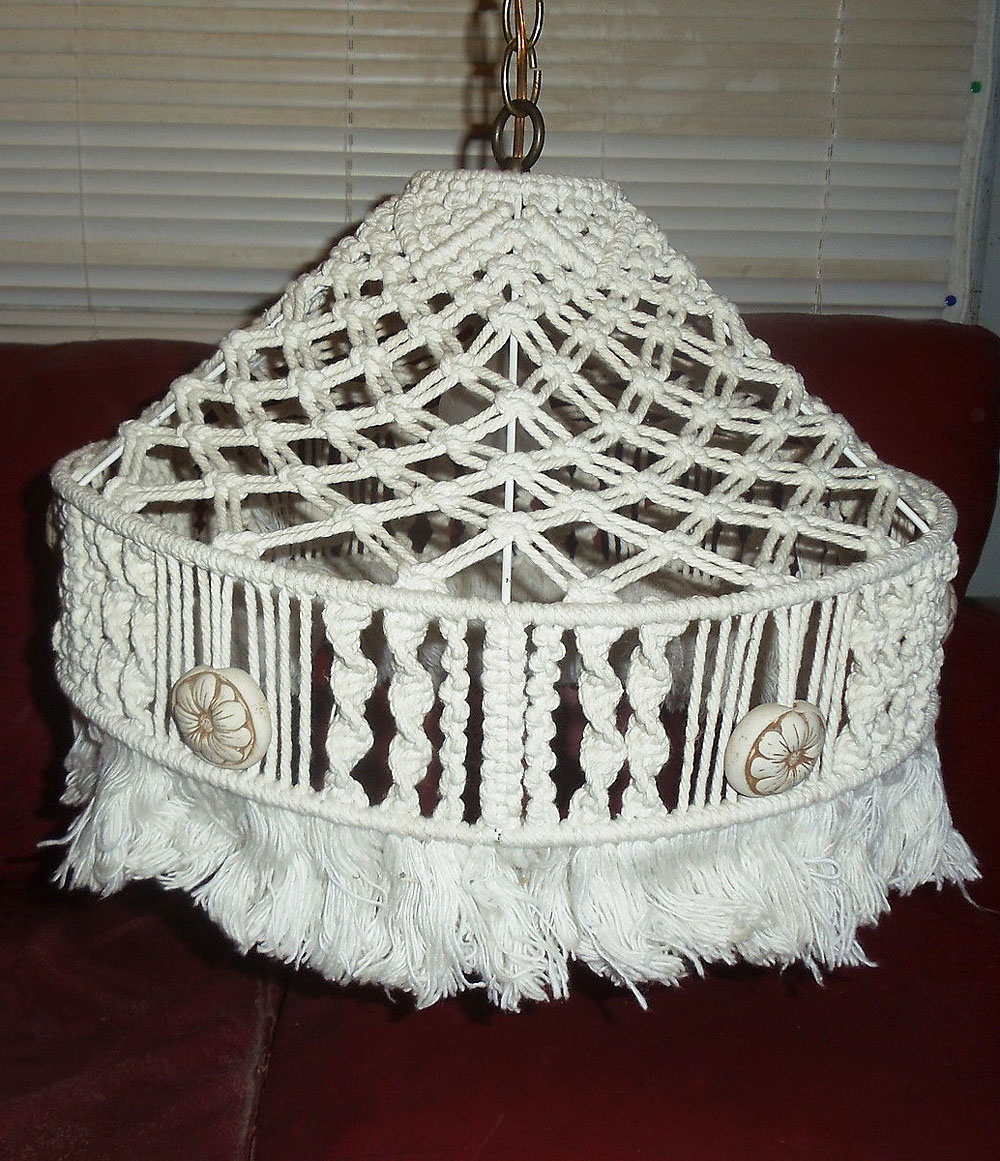 Vintage Macrame Swag Lamp Hanging Light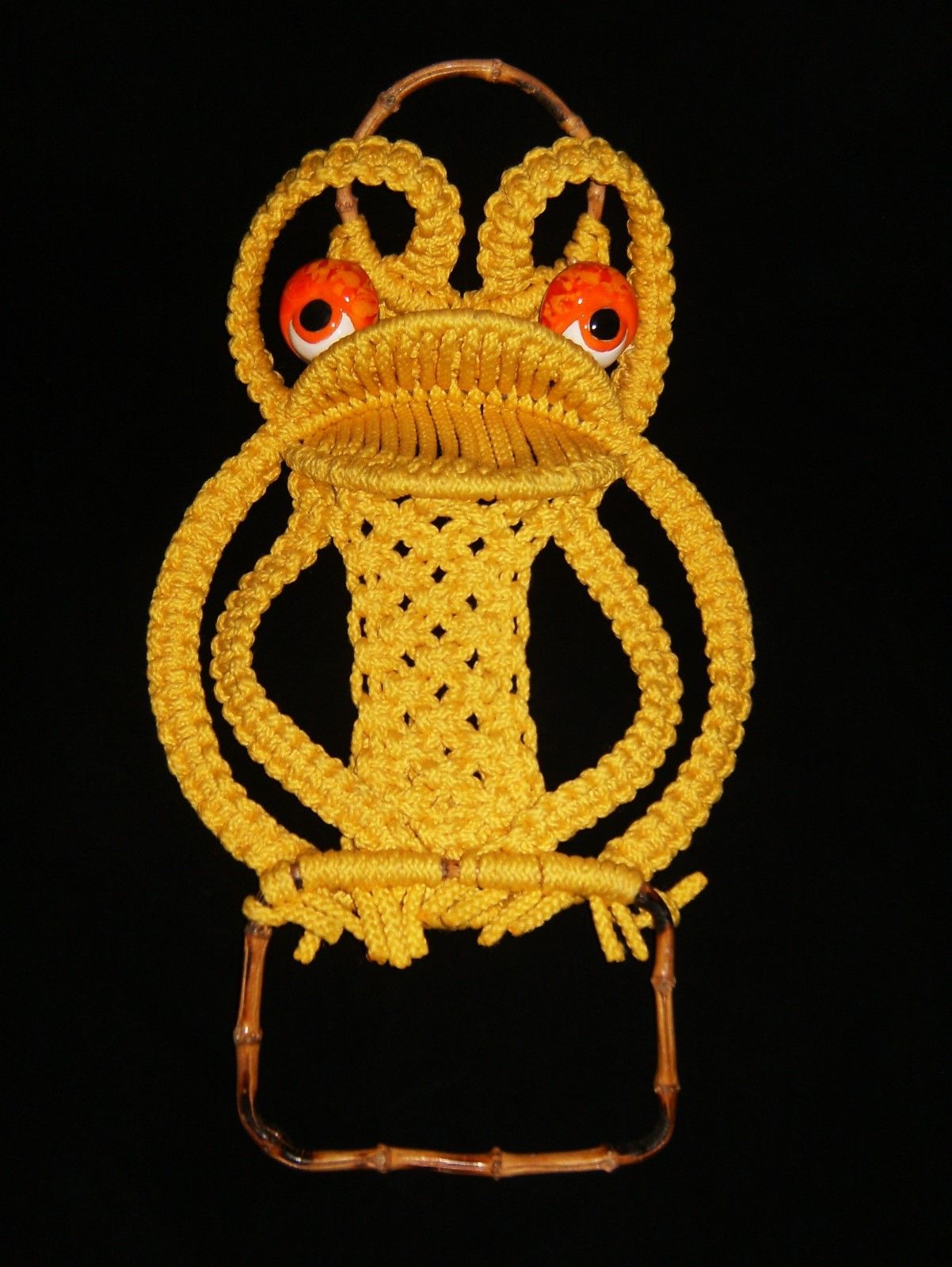 Vintage Macrame Frog Towel Holder Rack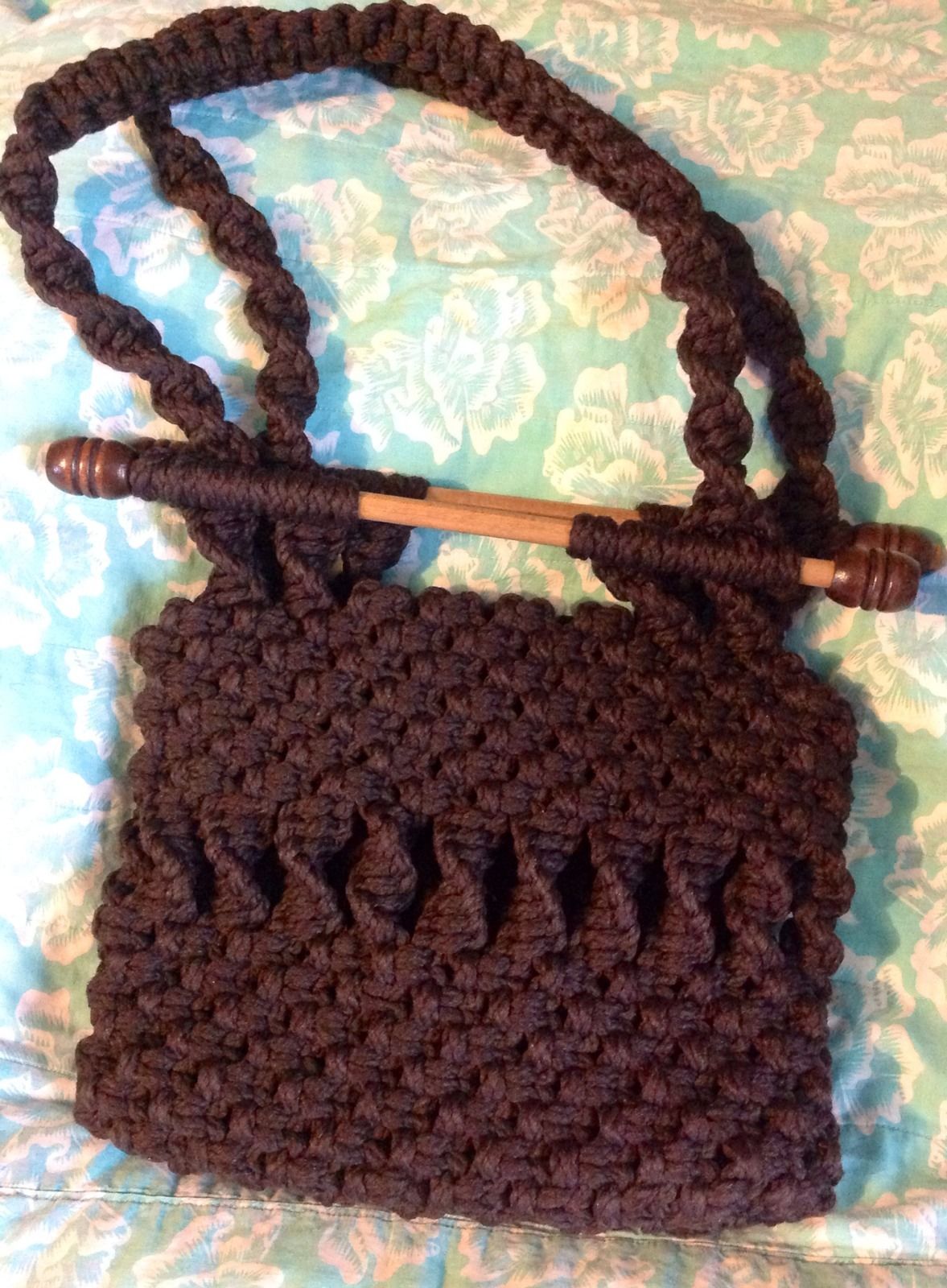 Vintage Brown Macrame Purse Handbag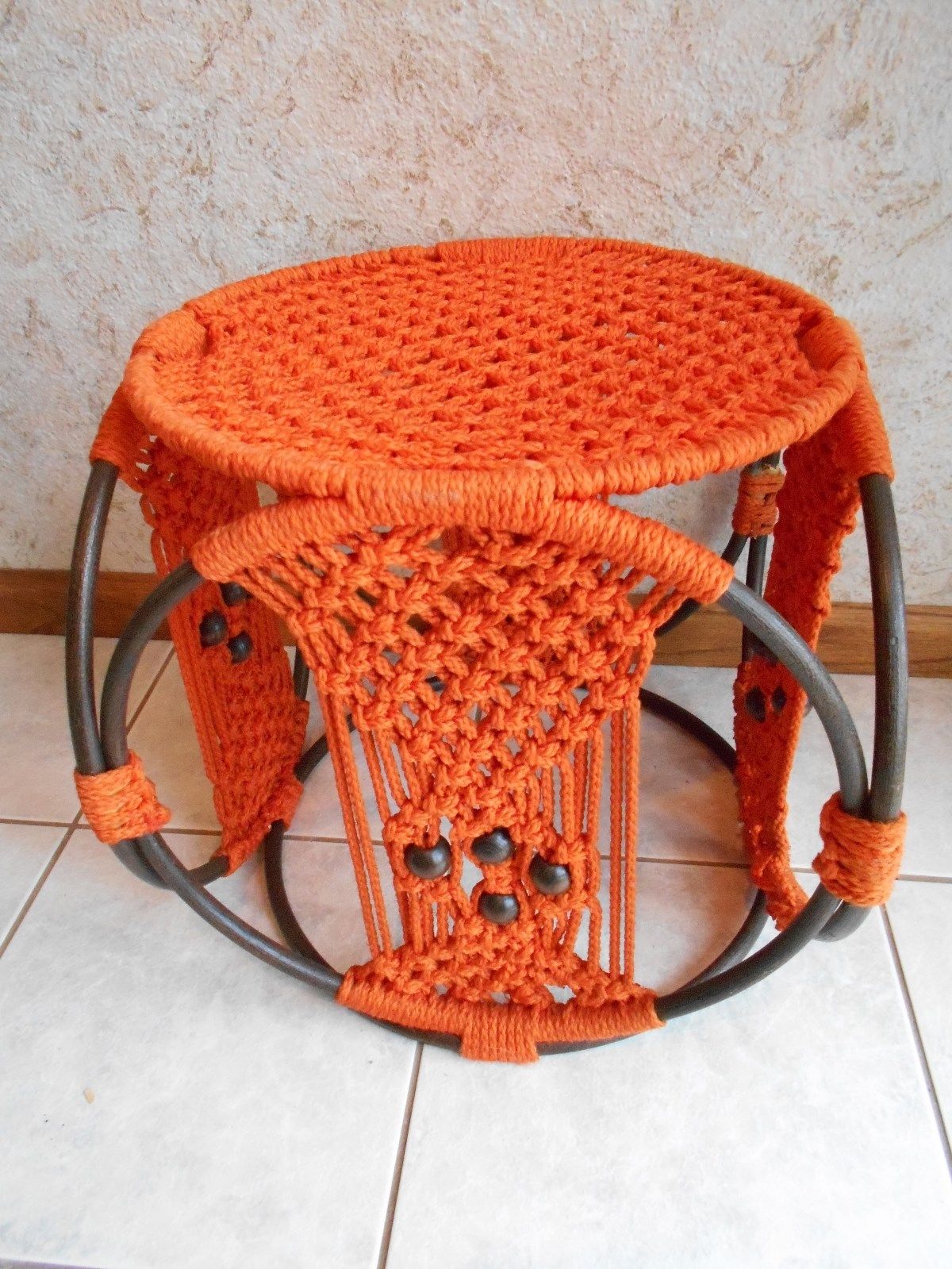 Vintage Orange Macrame Footstool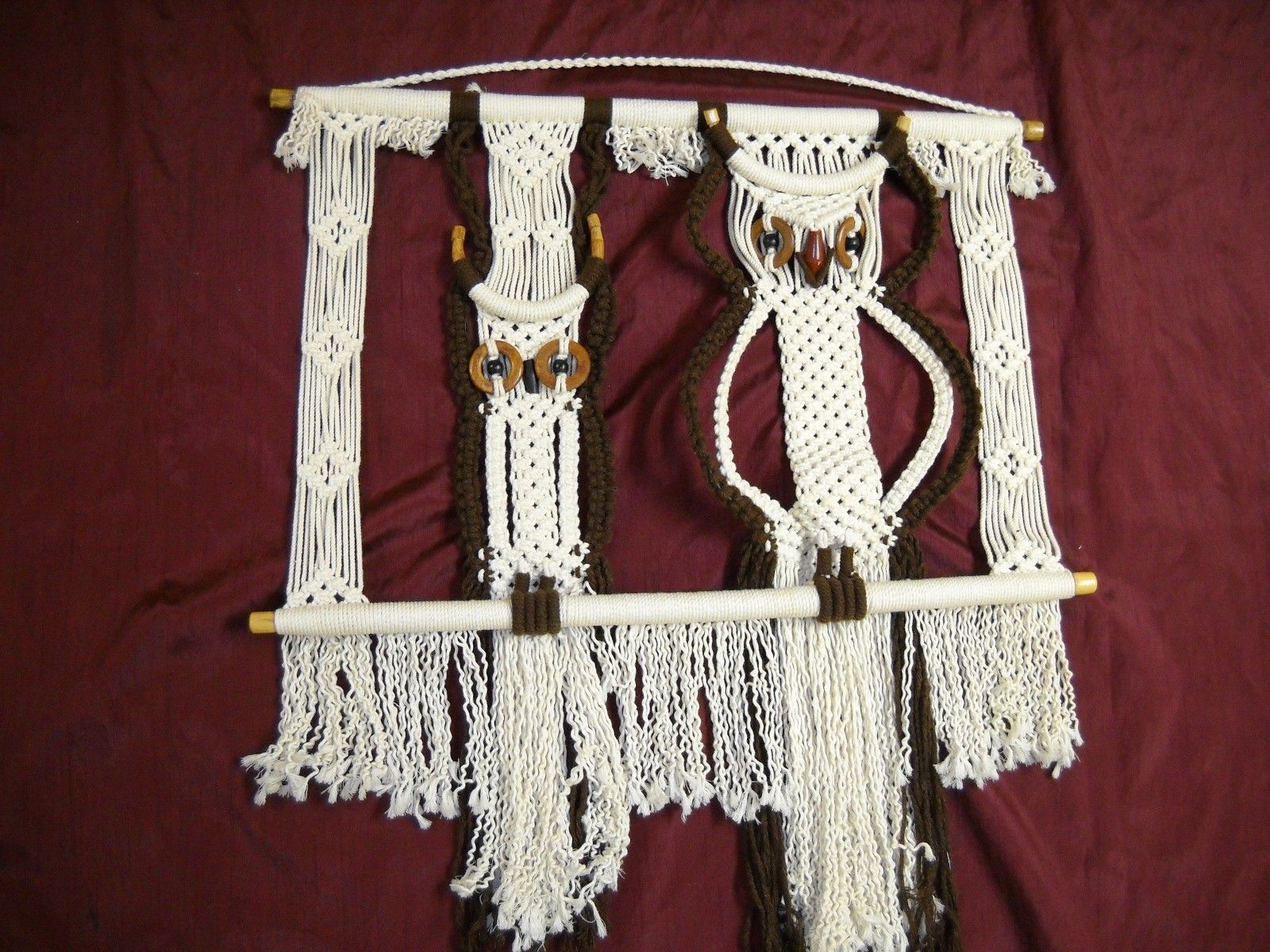 Vintage Macrame Owls Wall Hanging Art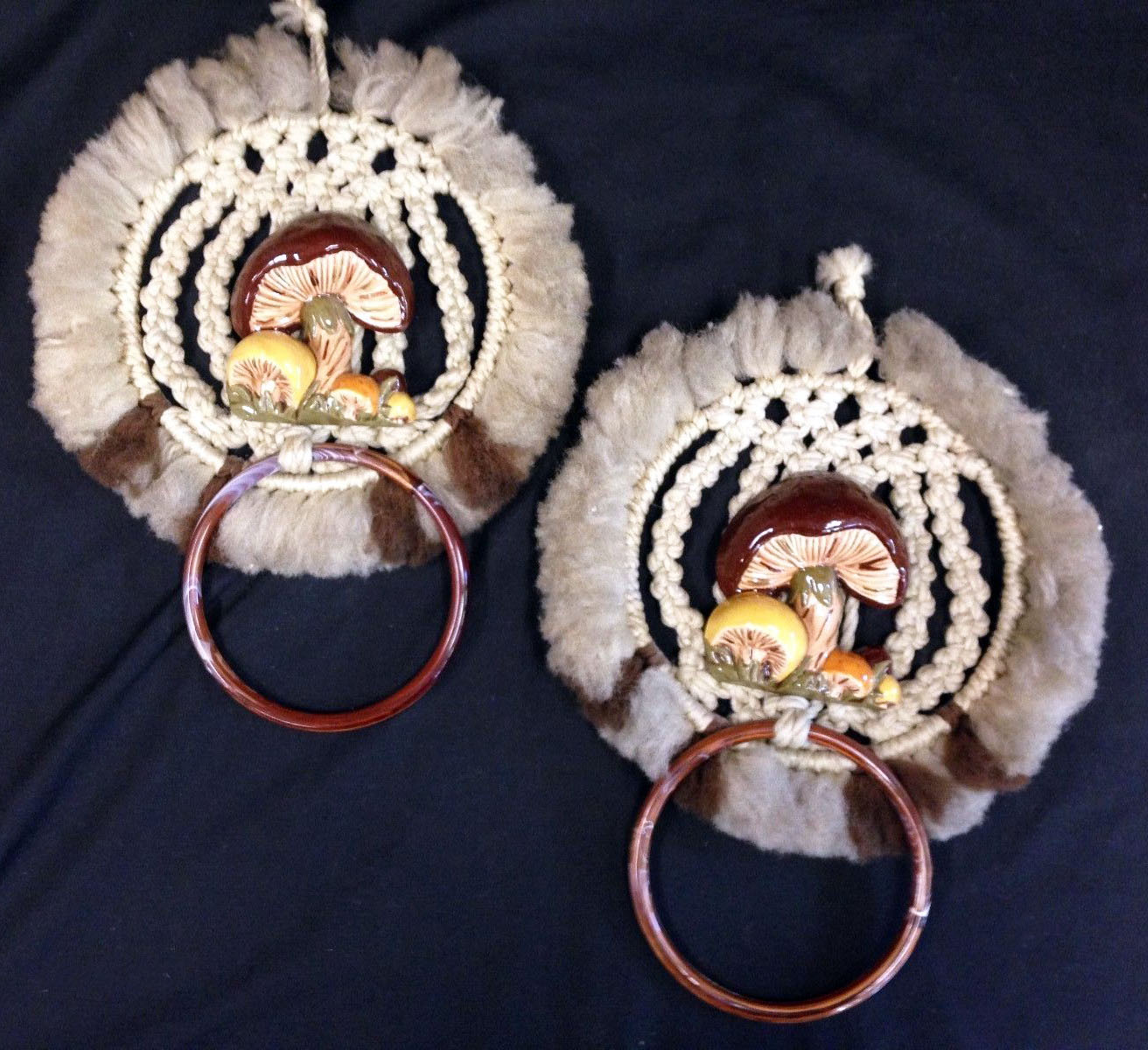 Vintage Mushroom Macrame Towel Holder Rack Set
I could literally make this post go on for days and days… So I'll make myself stop here. Long live  the macrame love! ;)










by