Thrift Haul – 2 Weekends Worth!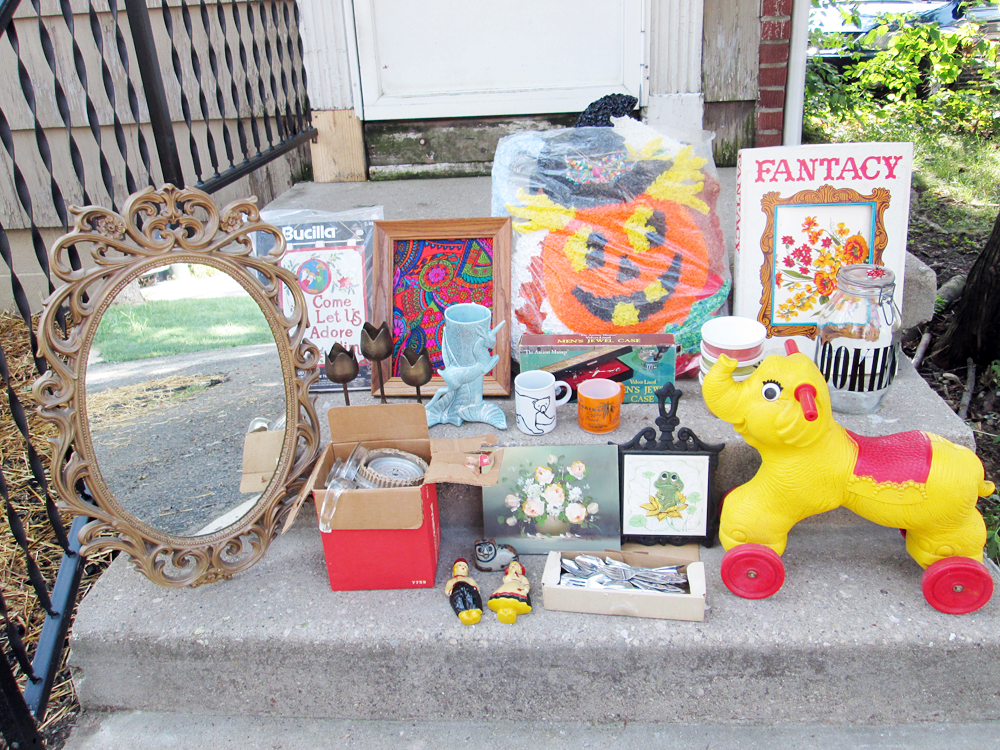 You would think that a 2 weekend haul post would have more stuff in it – but last weekend I kind of took off from shopping. I hit one church rummage sale Friday morning, and that's it… This weekend I went to some garage sales, but skipped the estate sales that were happening because they didn't look like my kind of sales… Here's hoping next weekend is good – I need a super score! ;)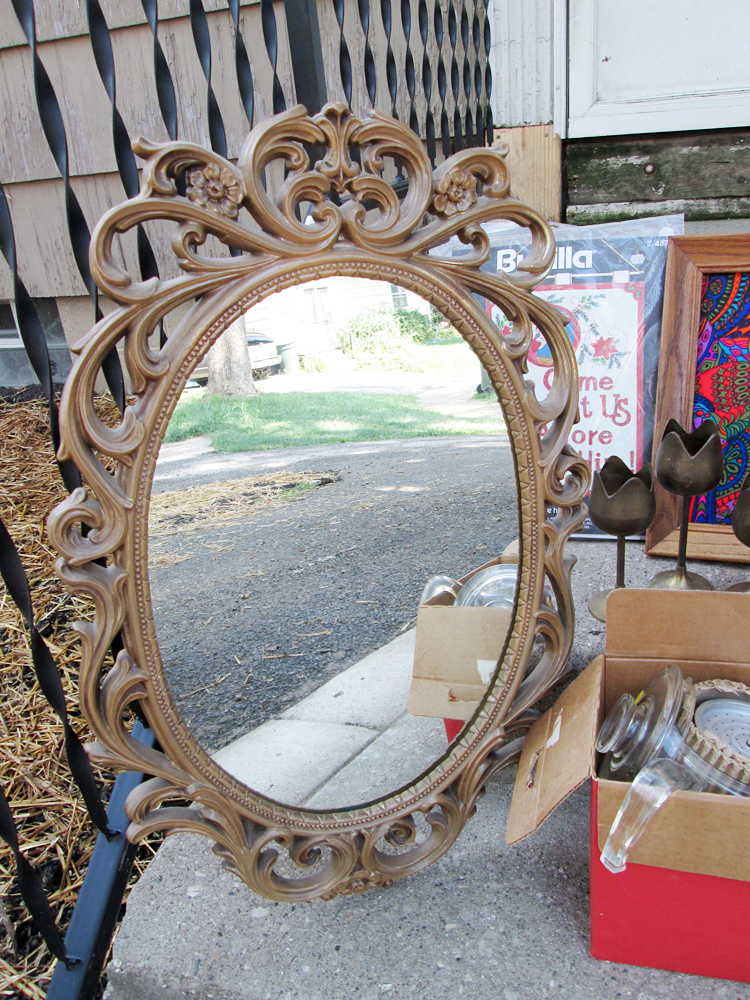 Fancy Plastic Wall Mirror
Vintage Brass Tulip Candle Holders
Pyrex Glass Flameware Coffee Pot
Bucilla Craft Kit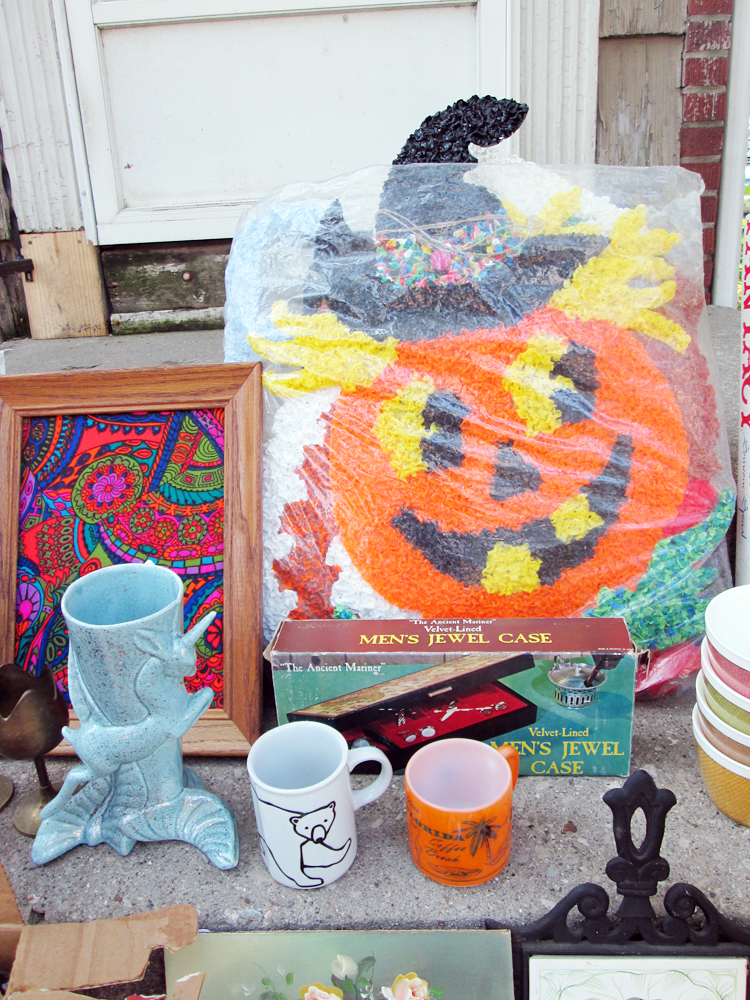 Vintage Unicorn Vase
Framed Vintage Fabric
Bear Coffee Mug
Florida Coffee Mug
Vintage Map Lid Jewelry Box
Vintage Popcorn Plastic Holiday Decorations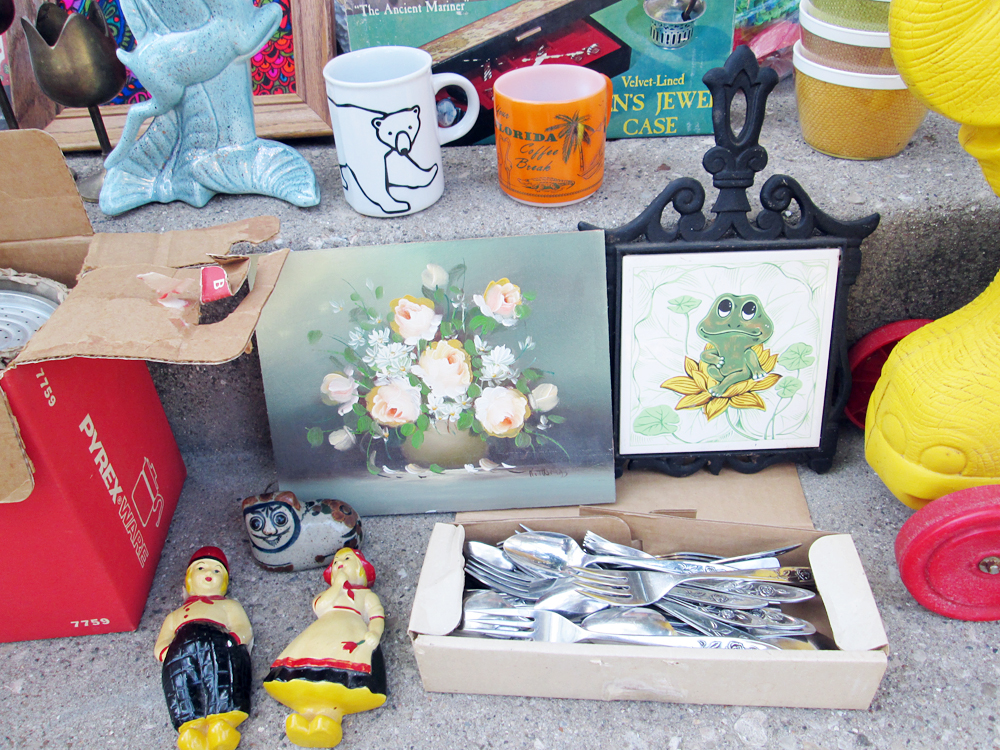 Vintage Flowers Painting
Sears Neil The Frog Trivet
Vintage Chalkware Dutch Boy & Girl
Oneida Stainless Flatware
Mexico Pottery Cat Figurine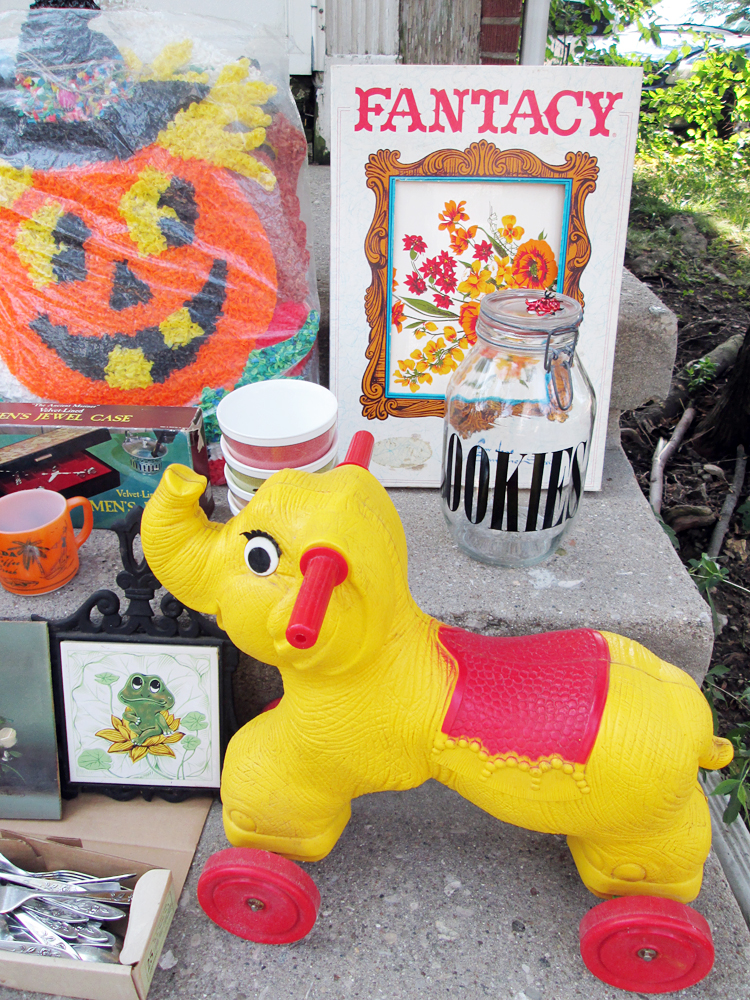 Vintage Plastic Raffia Bowls
Vintage Plastic Elephant Riding Toy
Glass Cookies Canister Jar
Vintage Placemats Set
Shoes!
Save










by